Regular price
£1,390.00
Sale price
£999.00
Unit price
per
Sale
Sold out
We have 1 in stock
Share
View full details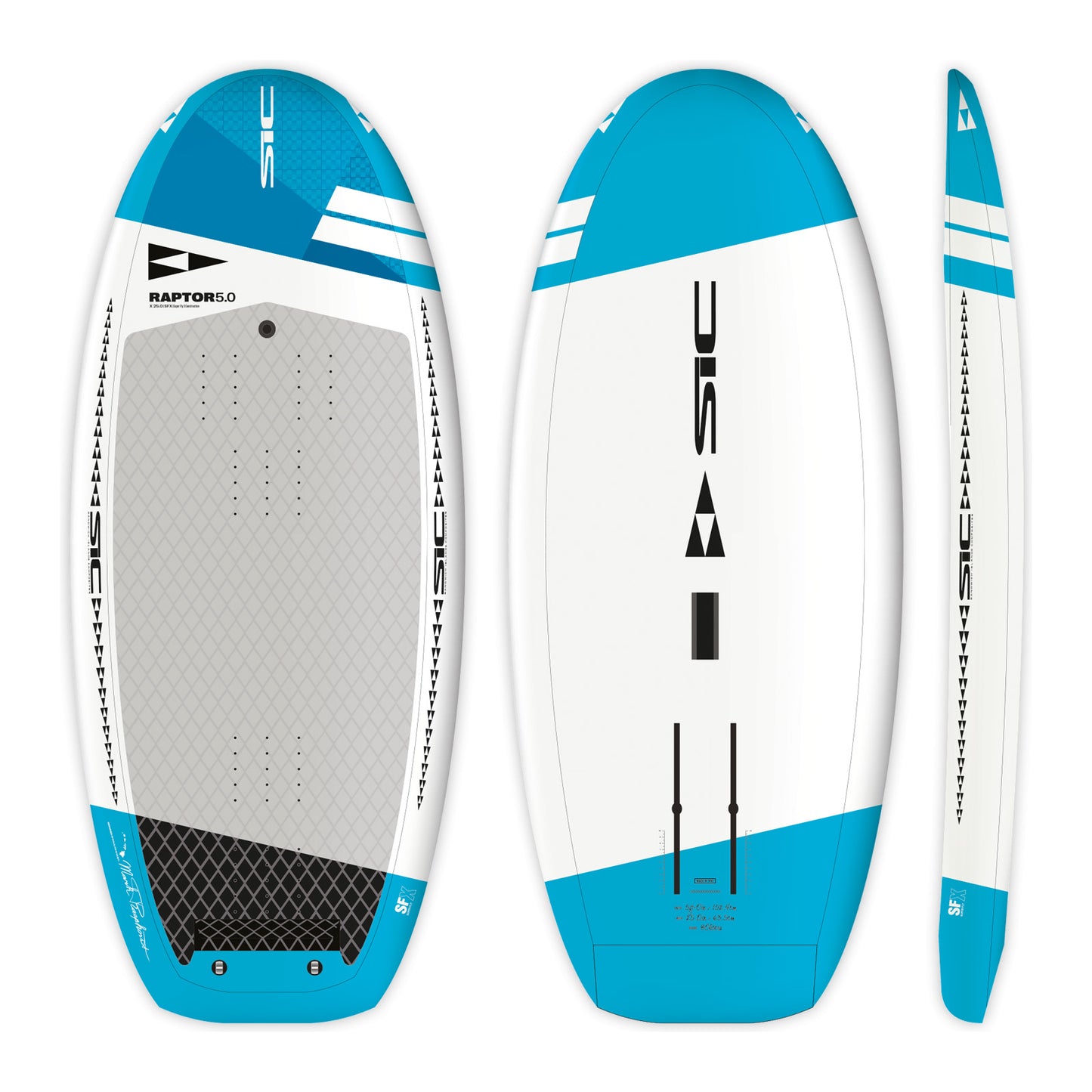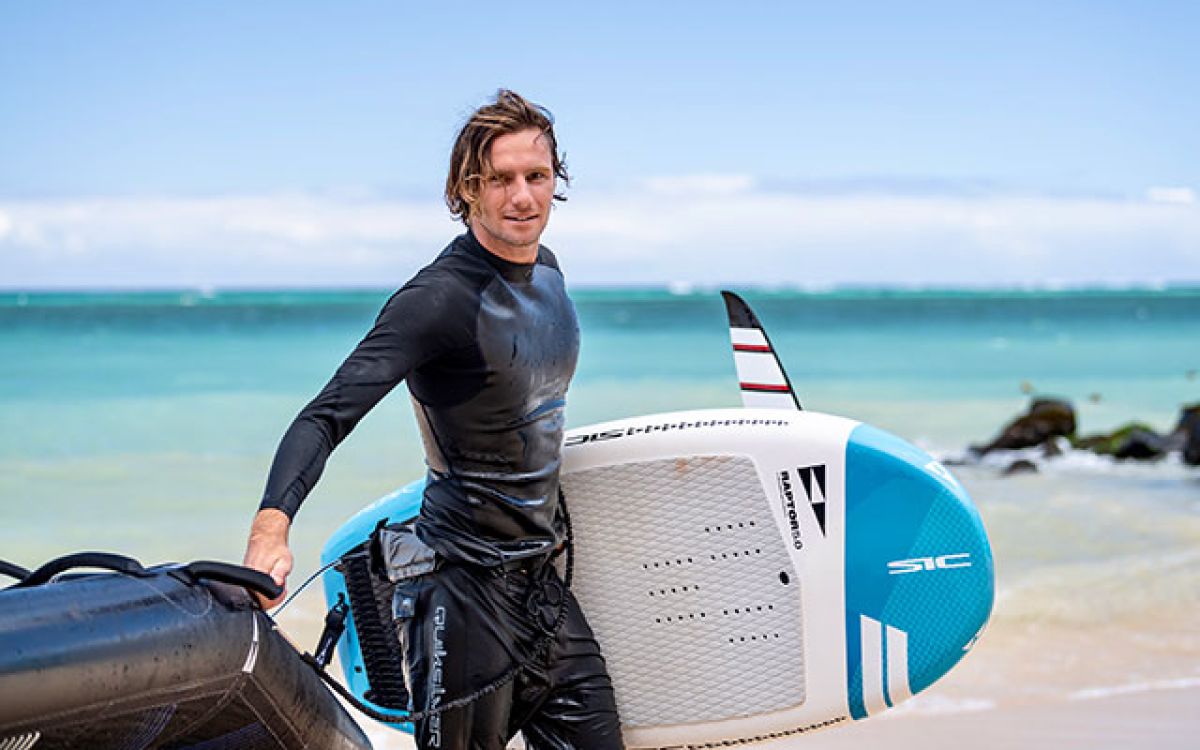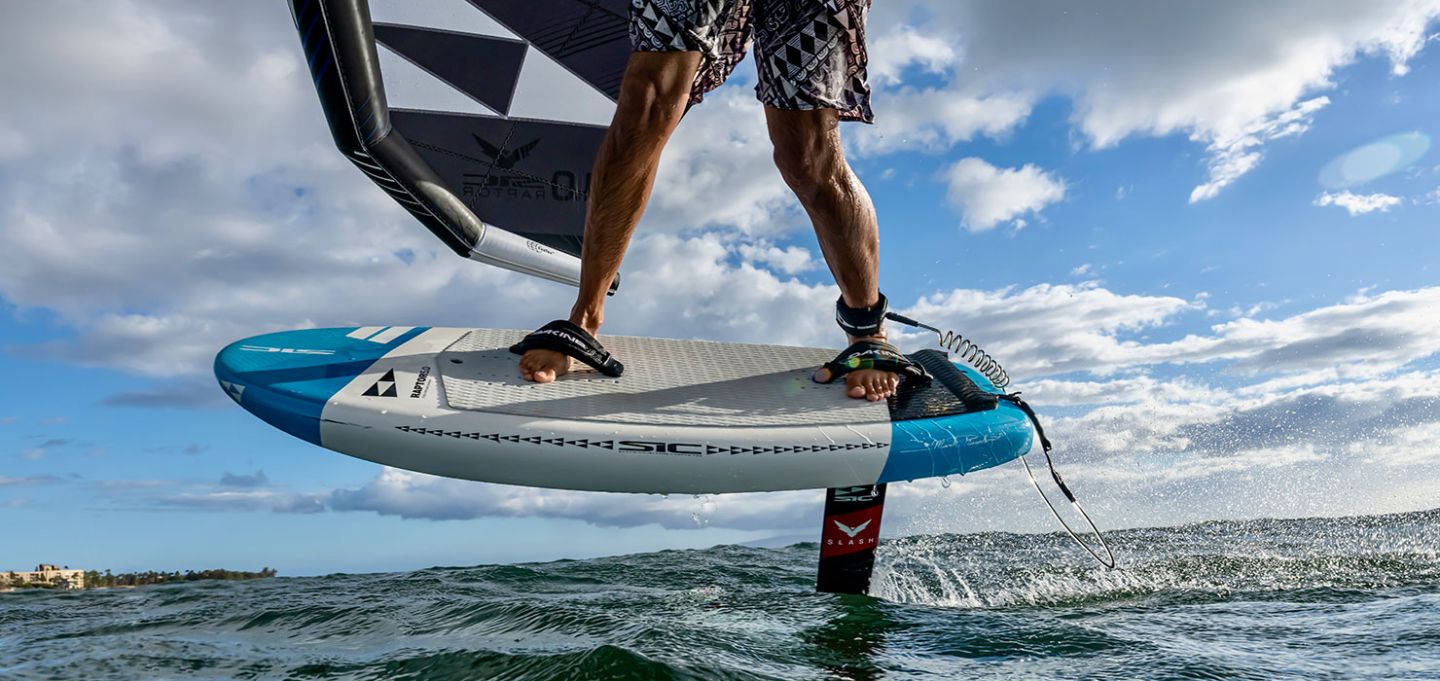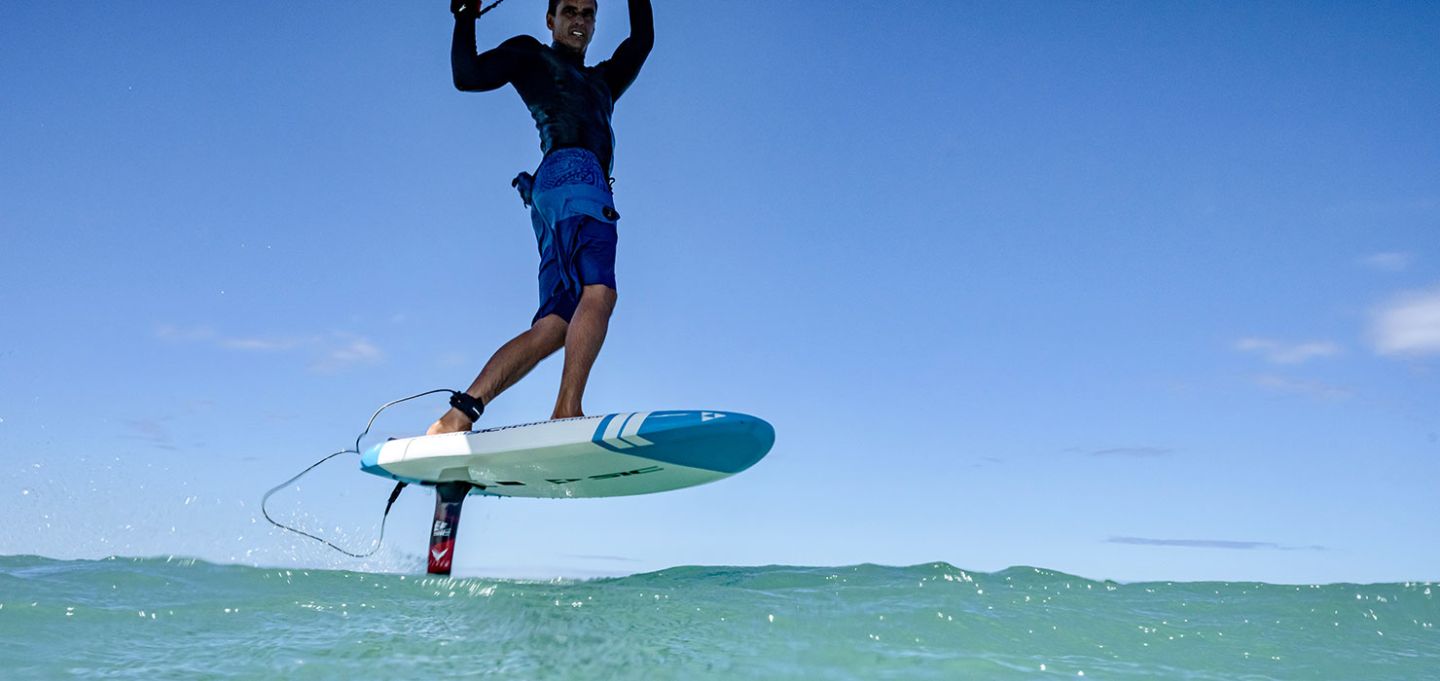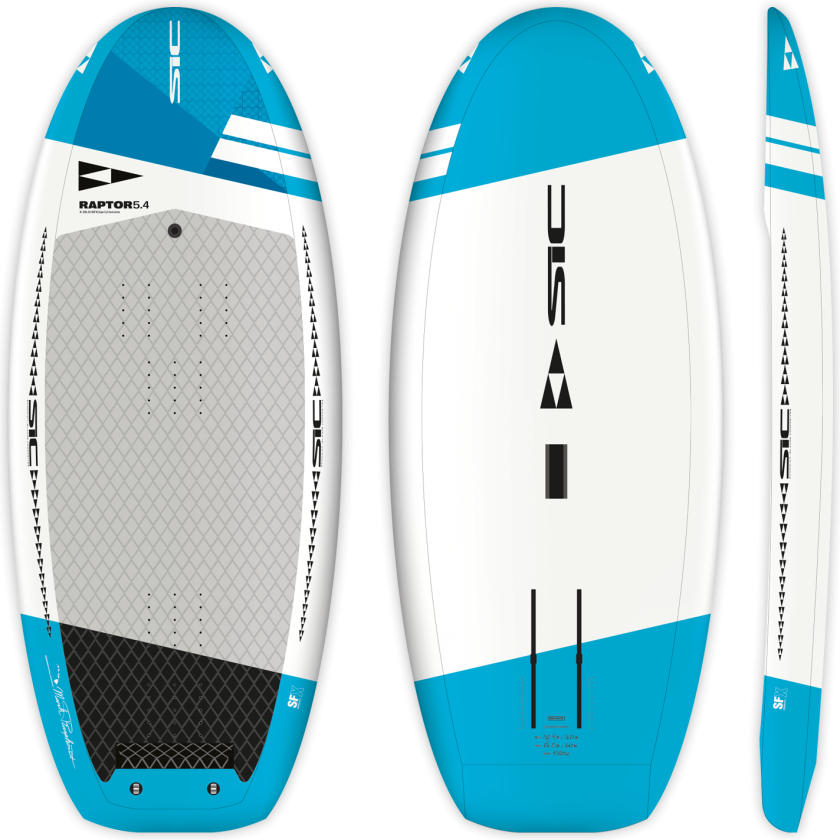 SIC Raptor Pro Wing Foil Board (80L, 95L)
Wing Foil Board
Ideal for
High performance
Freestyle wing foiling
Course wing foiling
Race wing foiling
Downwind wing foiling
--
Raptor Pro shapes focused on high-performance wing foiling, minimising the amount of board that needs to be flown. The 5'0 and the newly added 5'4 are carry forward shapes, but with adjustment to the foot strap positions to better match our new foils
The 5'0" and 5'4" Raptor Pro Wing Foil Boards focus on in-flight performance, with a low rocker profile to promote easy lift off, and beveled rail bottom chines that reduce the chance of catching while touching down, banking upwind, carving a jibe, or turning hard. Deck insets allow addition of foots straps for powerful manoeuvring or catching air.

KEY FEATURES & BENEFITS
NARROWER WIDTH AND LOWER VOLUME - For wing foiling and more dynamic turning
CONTOURED DECK - For bracing and better control
ROUNDED NOSE - For better planing and more forgiving touch downs
DIMOND GROOVE TEXTURED EVA PAD - For traction and grip
KICK PAD - Assist with turning
FOOT STRAP INSERTS - Stay connected to the board when you need it
BOTTOM ERGO-UNDERCUT CARRY HANDLE - For ease with carrying
DOUBLE LEASH PLUG - To connect a leash for safety
DOUBLE SLOTTED FIN BOX TRACKS (9CM SPACING) FOR PLATE MOUNT SYSTEM - For secure mounting of foil
GORE-TEXTM BREATHER VENT - Allows board to breathe and prevent delamination
About SIC MAUI
Like many a master shaper Mark Raaphorst did his time and paid his dues before setting up his own repair shop. He got hooked on SUP as soon as they started to appear on Maui and he very quickly found a way to combine his knowledge of moulded technology with his new passion. Before long SIC boards were winning almost every race they entered.