Regular price
Sale price
£1,355.00
Unit price
per
Sale
Sold out
We have 1 in stock
Share
View full details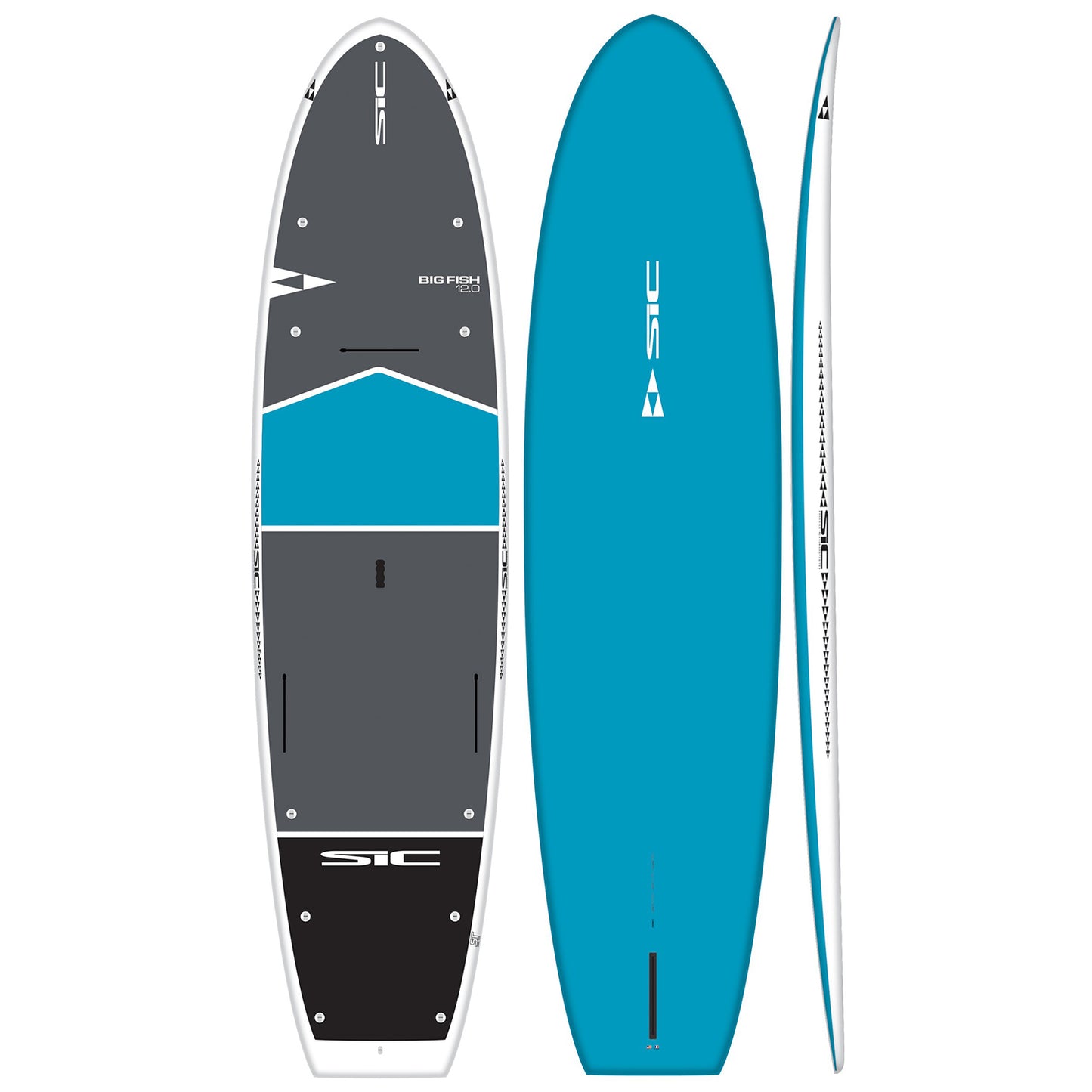 SIC Tao Big Fish 12'0 (AT)
Explore / Cruise / Tour / Fishing
--
The TAO Big Fish is all about stability, durability, and versatility. Whether paddling in slop and boat chop or taking a board down a section of fast water, the hybrid hull offers a unique keeled nose for cutting through chop and softening the ride while giving the board great tracking characteristics.
The keeled nose transitions to flat profile through the middle of the board, giving it outstanding stability. The flat deck offers the perfect platform for those looking for a board for a yoga class or for the angler who wants to land the big one. A flat deck is also the perfect surface to keep your cooler or take your child or dog for a ride. All TAO Series boards feature SIC's proprietary ACE-TEC (AT) construction for unprecedented durability.

Specifications
Length:
12'0
Width:
35"
Volume:
350L
Weight:
20.4kg
Technology
Ace Tech
- Ace Tech construction utilizes a polymer outer skin for impact resistance, and incredible durability. The EPS core is wrapped in fiberglass for added stiffness and durability.
- Molded, watertight eps foam core
- Fiberglass wrap
- woven fiberglass reinforcement patch
- woven fiberglass
- woven fiberglass REINFORCED RAILS
- Thermoformed ASA POlymer skin
- HONEYCOMB EMBOSSED EVA DECK PAD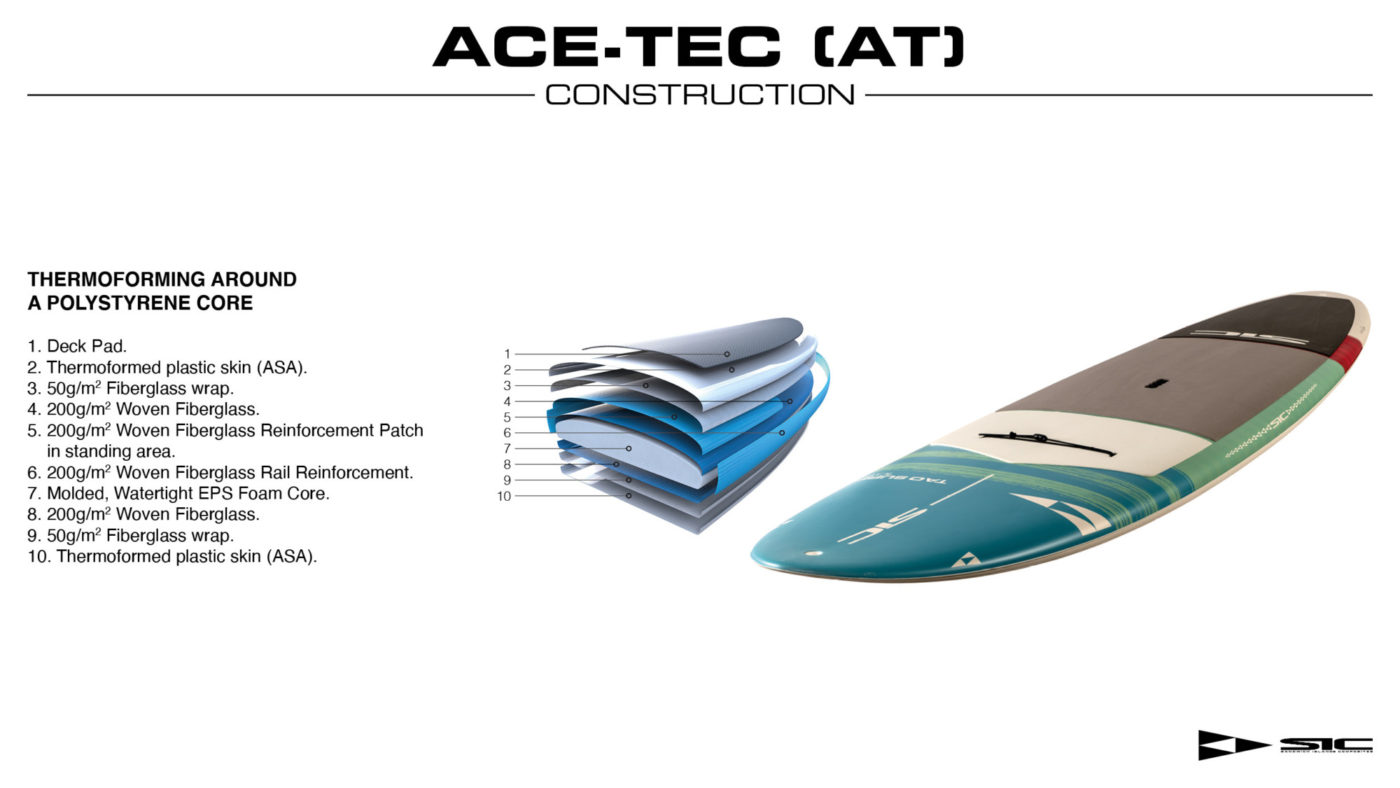 About SIC MAUI
Like many a master shaper Mark Raaphorst did his time and paid his dues before setting up his own repair shop. He got hooked on SUP as soon as they started to appear on Maui and he very quickly found a way to combine his knowledge of moulded technology with his new passion. Before long SIC boards were winning almost every race they entered.