Regular price
£399.00
Sale price
£339.00
Unit price
per
Sale
Sold out
We have 2 in stock
Share
View full details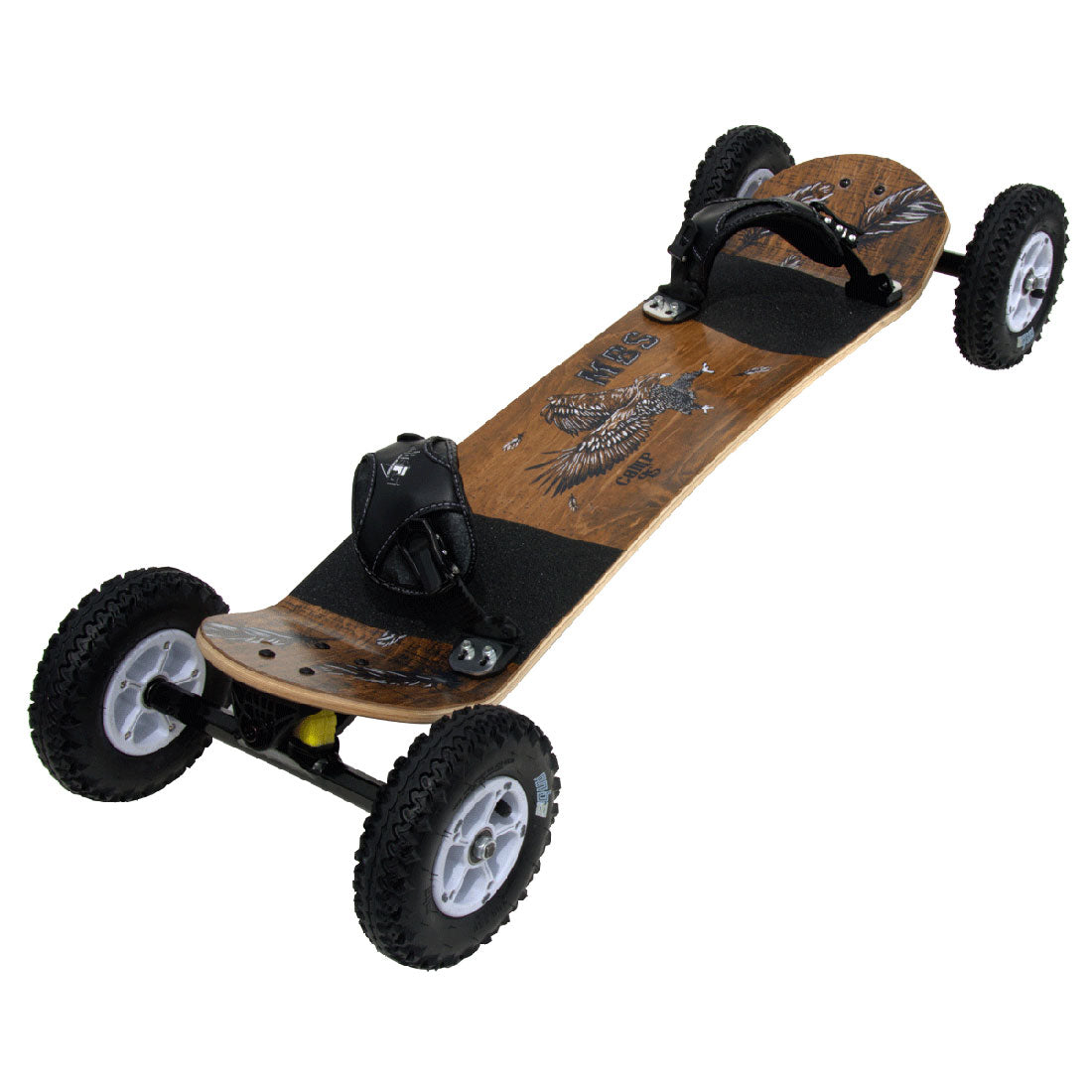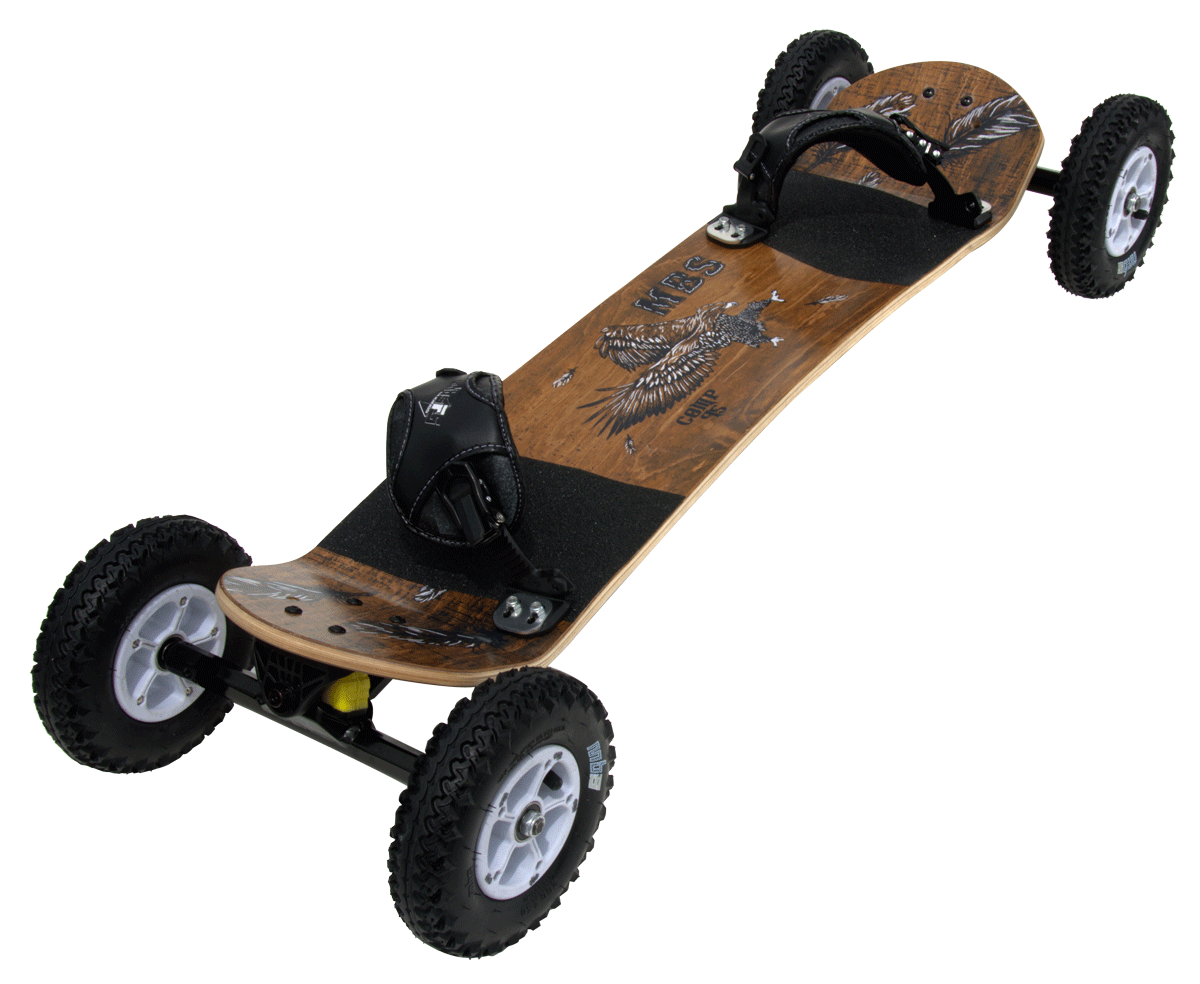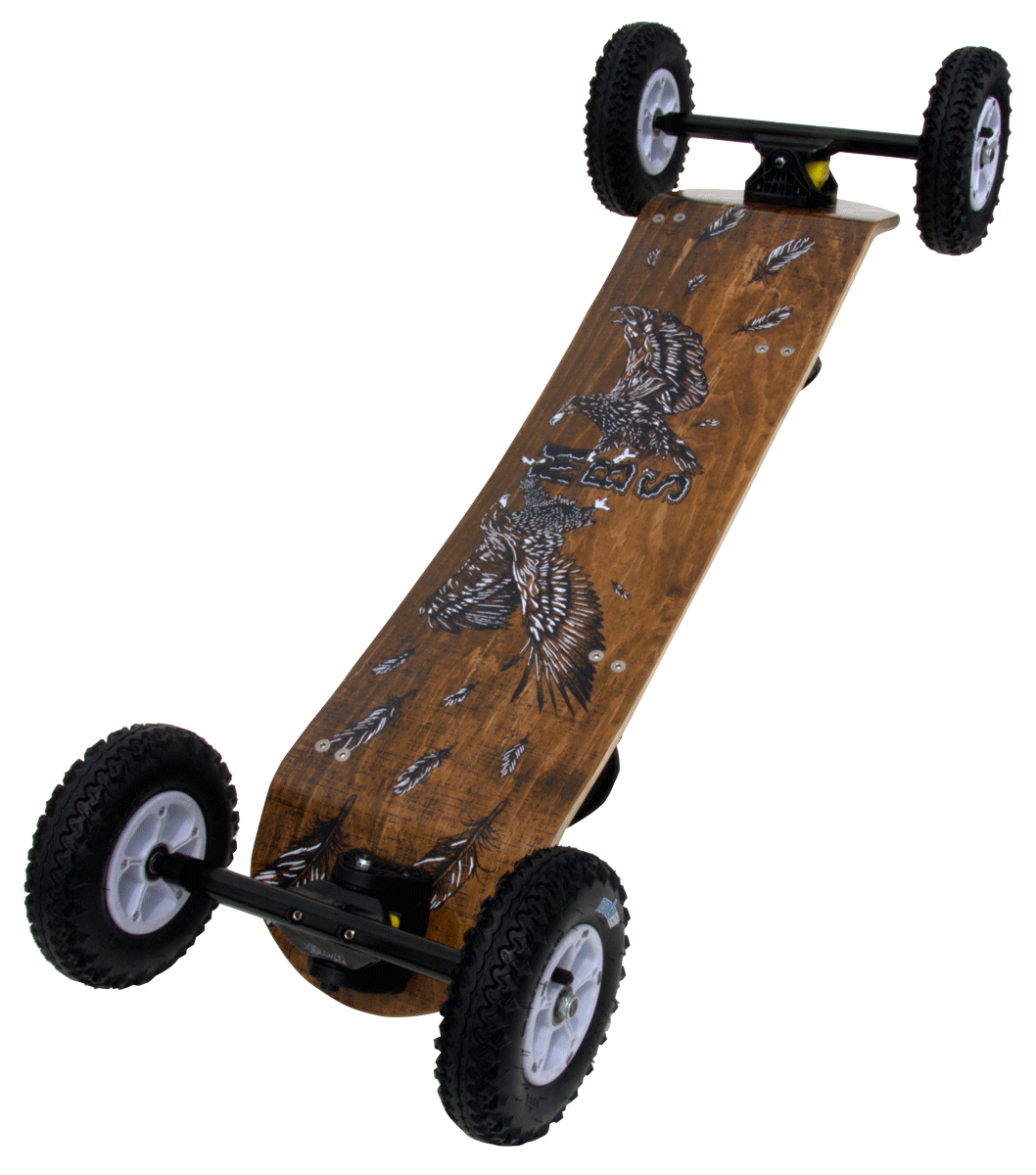 MBS Comp 95 - Birds
The Comp 95 is the Swiss army knife of mountainboards. Versatile and suitable for riders of all levels.
--
The Comp 95 is the most versatile board in our range - designed as an all round mountainboard. Whatever type of terrain you want to tackle and any riding style - the Comp 95 can do it. This is the strongest and the lightest version of the Comp 95 ever produced and there has never been a better time to join the Comp 95 club.

WHATS NEW?
This year's Comp 95 has received a lot of upgrades. First up the newly engineered
Matrix II trucks
. A complete redesign of our classic Matrix channel trucks. The Matrix II is lighter, stronger, and smoother carving than any channel truck to date.
The Comp 95 deck features new multi-camber profile, and proprietary asymmetric concave, making it the most comfortable deck shape you'll ever step foot on.
Other enhancements include an upgrade from TwiStar hubs to the unbreakable Rock Star II hubs. These provide the best strength to weight ratio. Last but not least - F5 bindings which are stronger, more comfortable, and more adjustable than their F4 predecessors.

FEATURES:
Powerlam composite Comp 95 deck with multi-camber and asymmetric concave.
Matrix II channel trucks with CrMo axles, alum hanger, and composite top truck. Strong and precise.
MBS ShockBlock truck suspension lets you dial in your turning resistance just the way you like it.
MBS' F5 ratchet bindings with dual density foam offer maximum comfort and adjustability.
MBS RockStar II hubs with 8" T1 tires are strong, true, and offer unparalleled traction on dirt.
SPECS:
Rider Style - All-Around
Overall Weight - 6.4 (kg) / 14.0 (lb)
Overall Length – 113.3 (c) / 44.6 (in)
Axle to Axle Length – 93.3 (c) / 36.7 (in)
Deck Construction - Powerlam (Fiberglass, Maple)
Deck Stiffness – Medium
Graphic Material – Canadian Maple
Grip Tape - 46 Grit - Alum. Oxide
Deck Tip Angle - 30
Deck Length - 95.0 (c) / 37.4 (in)
Deck Width - 23.0 (c) / 9.1 (in)
Deck Weight - 2.2 (kg) / 4.8 (lb)
Truck Type - Matrix II
Truck Material - Extruded 6061-T6 Alum Hanger with Cromoly axle; Composite Top Truck
Truck Color - Black Anodize
King Pin - M6 (Cromoly)
Suspension – Shock Blocks (Orange - Medium)
Axle Width – 16.3" (41.4 cm / 414 mm)
Axle Diameter - 12mm
Hub Type - Rock Star II
Color - White
Accepts Bearing Size (OD) - 28mm
Bearing - 12x28mm
Tyre Type – T1 (8") – 200X50
Tyre Color - Black
Binding Type – F5 - Black
Hardware Type – Black Zinc / Stainless
Grab Handle - Drilling Required
Brake Compatible - Yes
Brake Included? - No
Assembly – Wheels Off
About MBS Mountainboards
Founded in 1993 in Colorado Springs, CO, MBS pioneered the sport of mountainboarding to extend the snowboard season all year round. We are the original mountainboarding company and lead the industry in developing innovative and high performance mountainboard products. We are dedicated to the advancement of the sport and its riders around the world.