Regular price
£500.00
Sale price
£375.00
Unit price
per
Sale
Sold out
We have more than 5 in stock
Share
View full details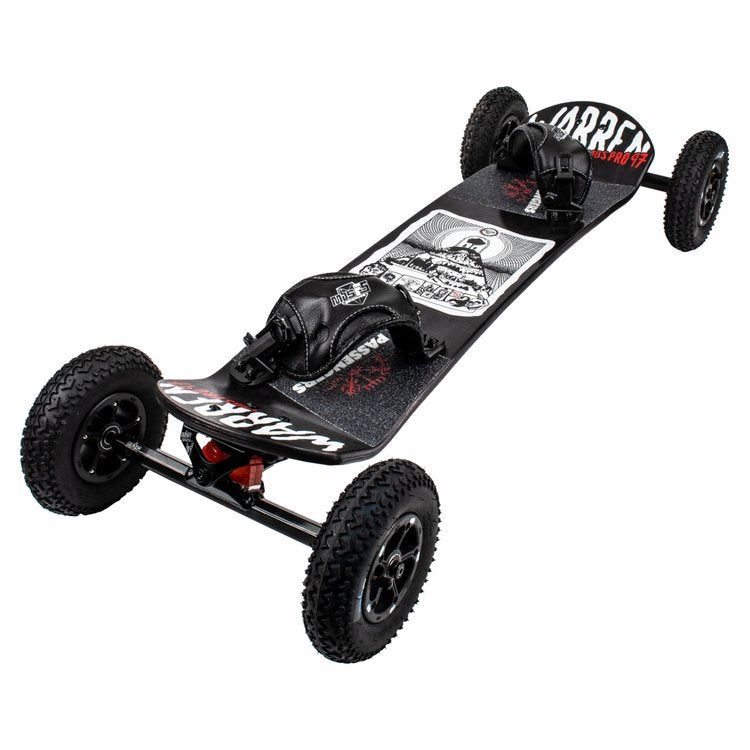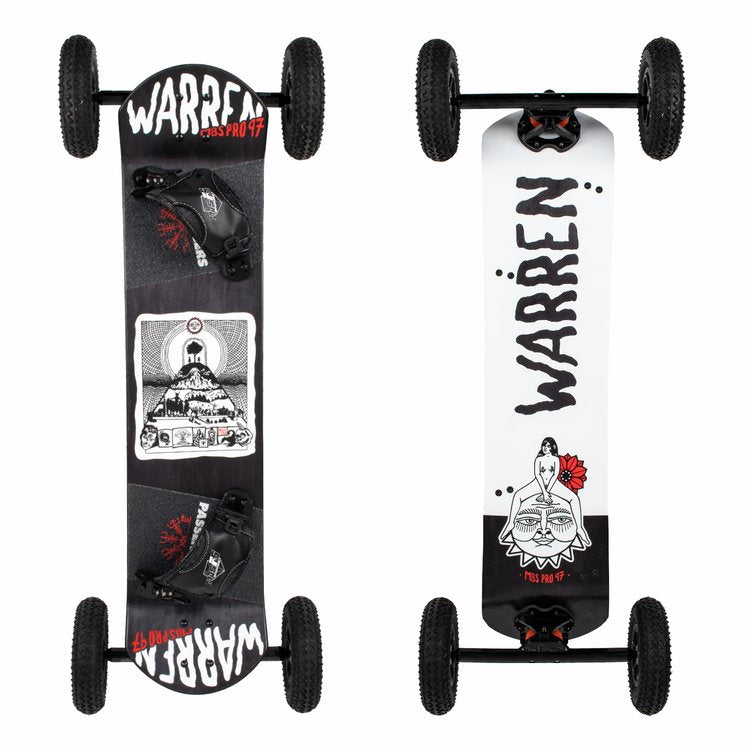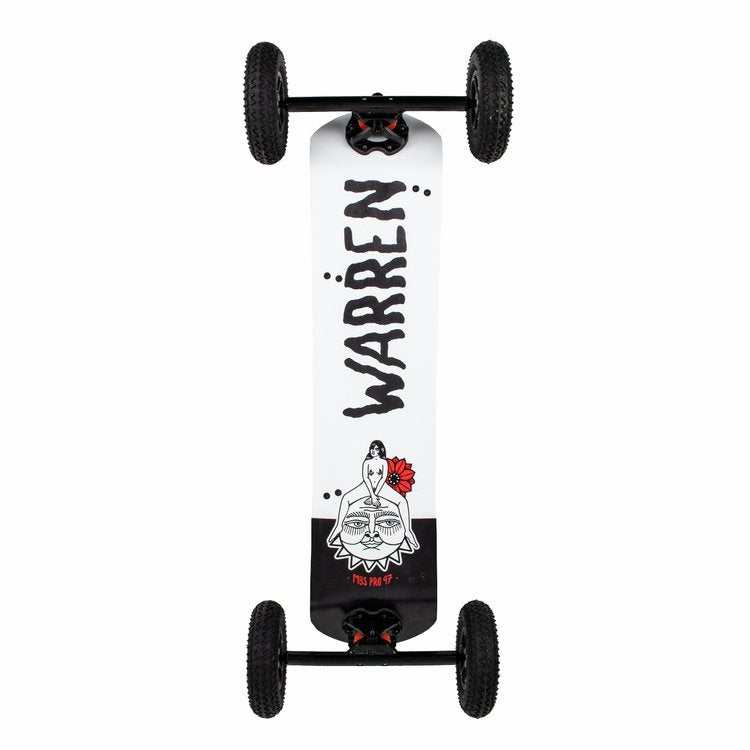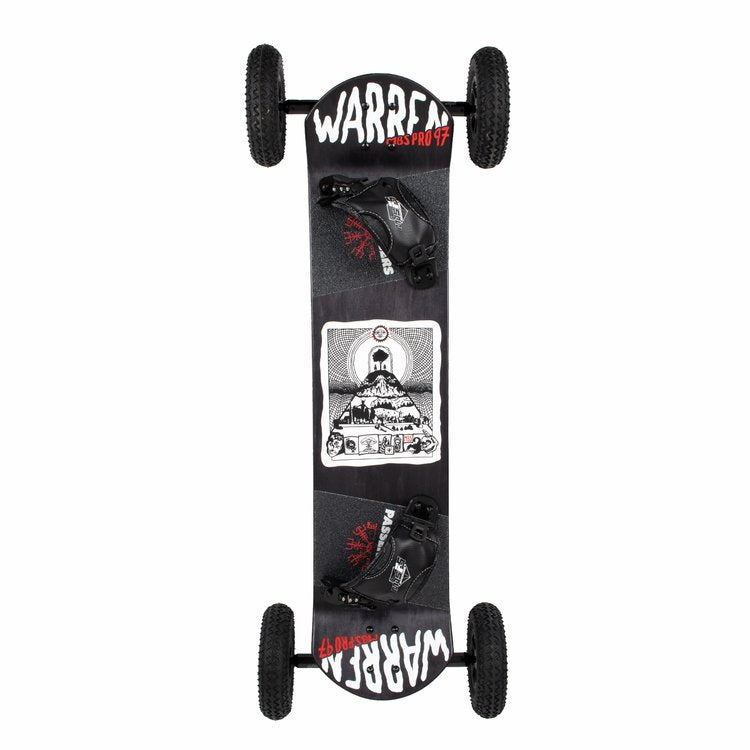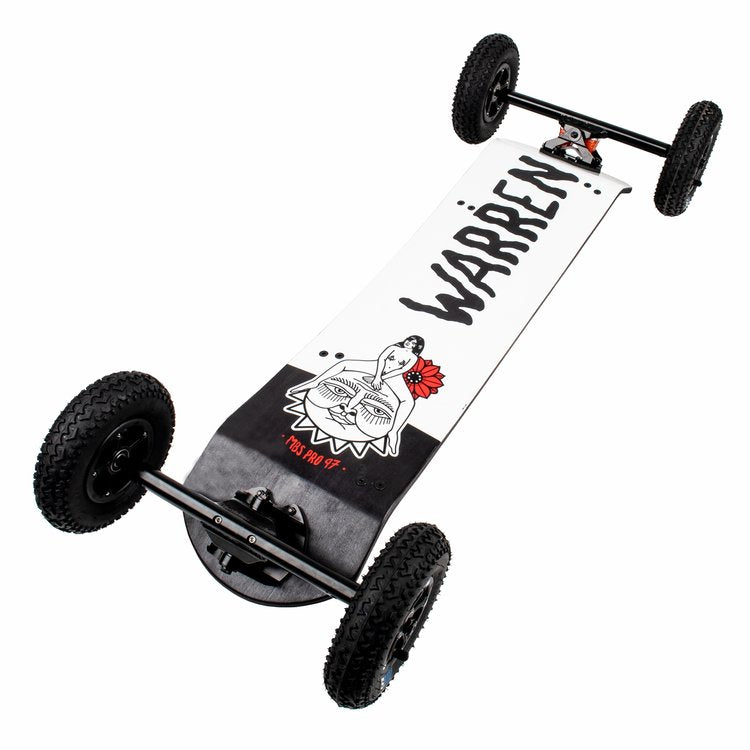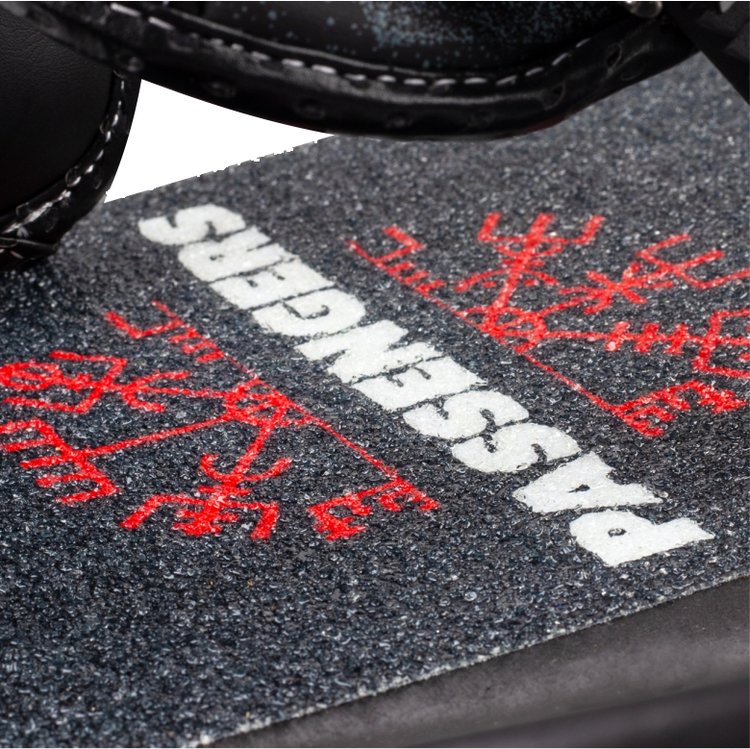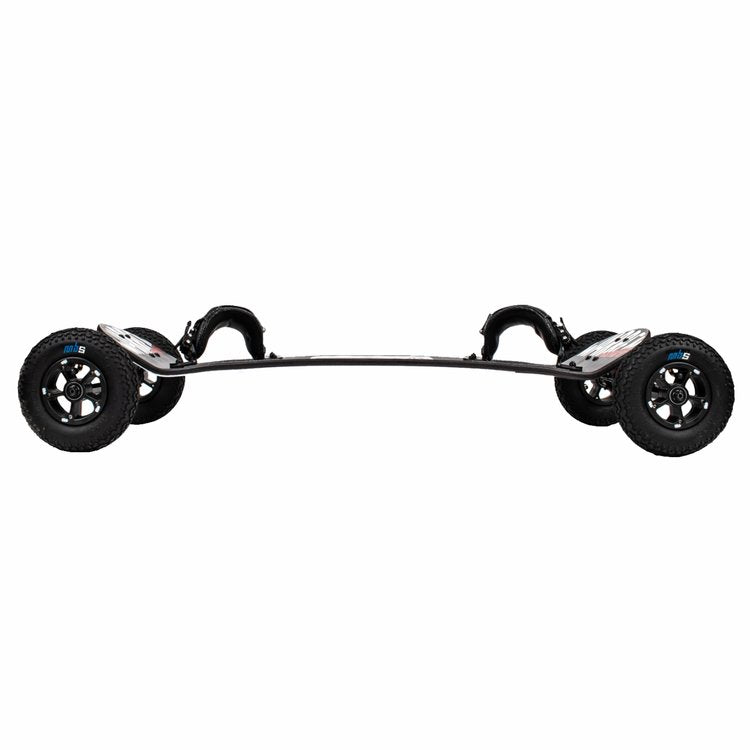 MBS Pro 97 - Dylan Warren II
Dylan Warren's signature model. This is our top of the range mountainboard featuring our best components.
--
MBS is once again thrilled to emblaze Dylan Warren's signature on another pro model, this time with art direction from Dylan himself (watch the new MBS Pro 97 tech talk to hear Dylan's story). As usual the board rides as good as it looks. Dylan's favorite bits are the new and improved deck lay-up, our stiffest and poppiest yet thanks to additional tensile fiberglass, and the new MBS Metal Matrix II trucks with their ultra-strong high-precision 6061-T6 aluminum top trucks. At Dylan's request we've shortened the wheelbase by approx 3/8" (1cm) to allow for easier manuals and bigger ollies while decreasing the chance of bottoming out off big jumps. For the other components we've used Dylan's standard favorites - MBS F5 Bindings, MBS Rockstar II hubs, and MBS T1 tires. But for the griptape we've used Dylan's brand new Passenger brand griptape, a super coarse 36 grit tape for superior lock. Dylan rides with MBS F5 heel straps (sold separately) so consider a set of those if you want to take your riding to the next level.
FEATURING:
DECK: Dylan Warren signature deck with ultra stiff and poppy powerlam composite layup and asymmetric concave.
TRUCKS: MBS Metal Matrix II channel trucks with hollow CrMo axles and 6061-T6 aluminum top truck and hanger.
BUSHINGS: MBS ShockBlock truck suspension (Orange Medium) - dial in your turning resistance just the way you like it with the simple turn of a screw.
BINDINGS: MBS F5 ratchet bindings with dual density foam offer maximum comfort, adjustability, and strength.
HUBS: MBS RockStar II Hubs - Fast, true, light and indestructible.
TIRES: MBS T1 Tires - Lightweight and versatile on a wide range of terrains, from dirt parks to street spots.
SPECS:
PT#: 10405
Part Description - MBS Pro 97 Mountainboard - Dylan Warren II
Rider Style - Pro All-Around
Overall Weight - 7.0 (kg) / 15.6 (lb)
Overall Length – 114.3 (c) / 45.0 (in)
Axle to Axle Length – 94.6 (c) / 37.2 (in)
Deck Construction - Powerlam+ (PBT, Fiberglass, Maple)
Deck Stiffness – Very Stiff
Graphic Material - PBT
Grip Tape - 46 Grit - Alum. Oxide
Deck Tip Angle - 30
Deck Length - 97.0 (c) / 38.2 (in)
Deck Width - 23.0 (c) / 9.1 (in)
Deck Weight - 2.5 (kg) / 5.4 (lb)
Truck Type - Metal Matrix II=
Truck Material - Extruded 6061-T6 Alum Hanger with Cromoly axle
Truck Color - Black Anodize
King Pin - M6 (Cromoly)
Suspension – Shock Blocks (Orange – Hard)
Axle Width - 39.0 (c) / 15.4 (in)
Axle Diameter - 12mm
Hub Type - Rock Star II
Color - Black
Accepts Bearing Size (OD) - 28mm
Bearing - 12x28mm
Tire Type – T1 (8") – 200X50
Tire Color - Black
Binding Type – F5 - Black
Hardware Type – Black Zinc / Stainless
Grab Handle - Drilling Required
Brake Compatible - Yes
Brake Included? - No
Assembly – Wheels Off
Condition - New
About MBS Mountainboards
Founded in 1993 in Colorado Springs, CO, MBS pioneered the sport of mountainboarding to extend the snowboard season all year round. We are the original mountainboarding company and lead the industry in developing innovative and high performance mountainboard products. We are dedicated to the advancement of the sport and its riders around the world.