Regular price
Sale price
£2,195.00
Unit price
per
Sale
Sold out
We have 1 in stock
Share
View full details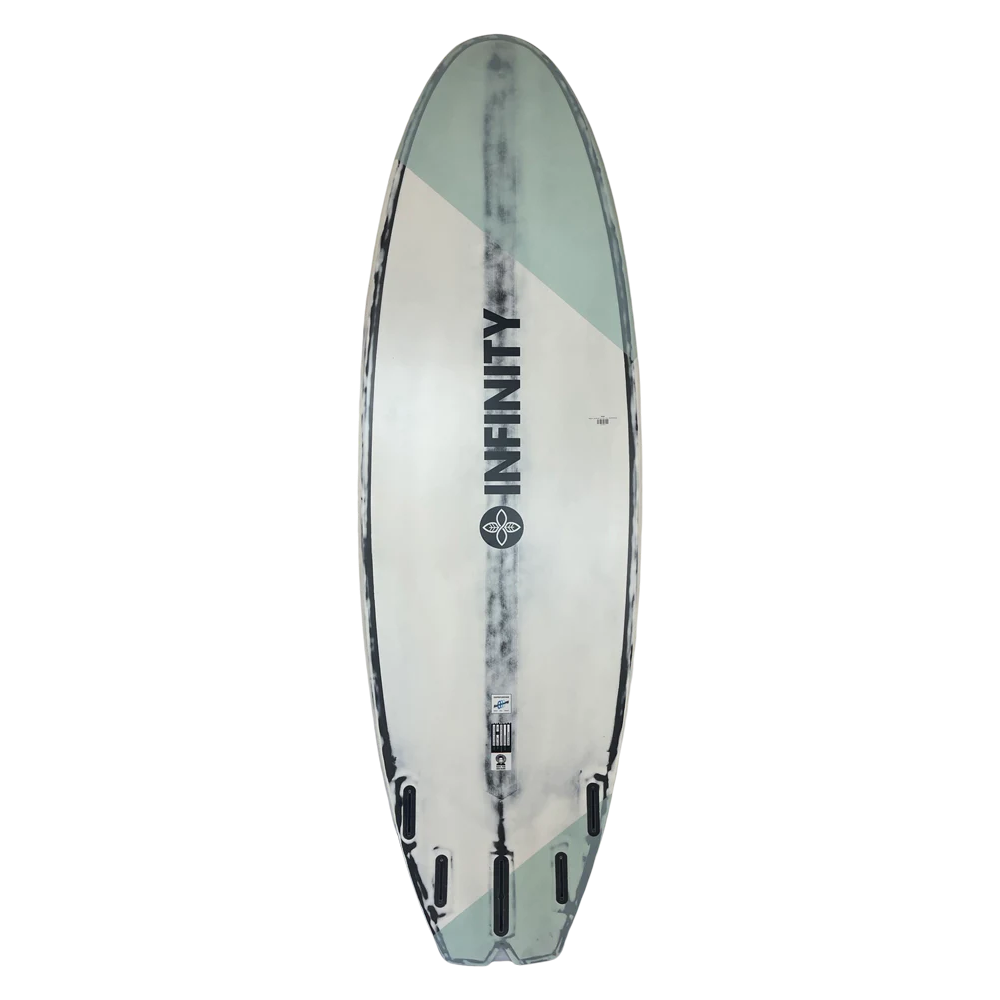 Infinity RNB - Round Nose Blurr
The RNB has been one of Infinity's most popular surf shapes for many years. It takes the performance shape of the BLURR and gives it some more friendly dimensions and redistributed volume to make it more accessible. 
From Infinity:
The RNB "Round Nose Blurr" is one of our most popular performance surf designs of all time. Perfect blend of performance vs stability and a noticeably FAST board.
This design bridges the gap between a traditional shortboard style outline and wider stubby style shapes. This board allows riders to ride a shorter and narrower board while maintaining similar stability of a board 2-3" wider simply from the design of the outline.
Features a slight single concave and a deeper double between the fins. Very versatile in the small stuff and can mix it up in some juice as well with the 5 fin option.
Sizes
7.1 X 24 X 72.3L
7.4 x 25 X 78L
7.7 x 27 X 87.5L
7.11 x 28 X 98L
8.2 x 29 X 115L
8.2 x 30 X 125L
8.5 x 31 X 133.5L
8.8 x 32 X 142L
About Infinity
Infinity have been building surfboards since the 1970s. They are a family run business out of Dana Point, California. One thing that has always set them apart has been their willingness to build all kinds of watercraft and not being limited to just surfboards. Whether that meant tandem boards or wave skis in the early days, or today SUPs and Foil boards. Their designs have always been about pushing limits and they have always loved making boards fast.