Regular price
Sale price
£1,550.00
Unit price
per
Sale
Sold out
We have 1 in stock
Share
View full details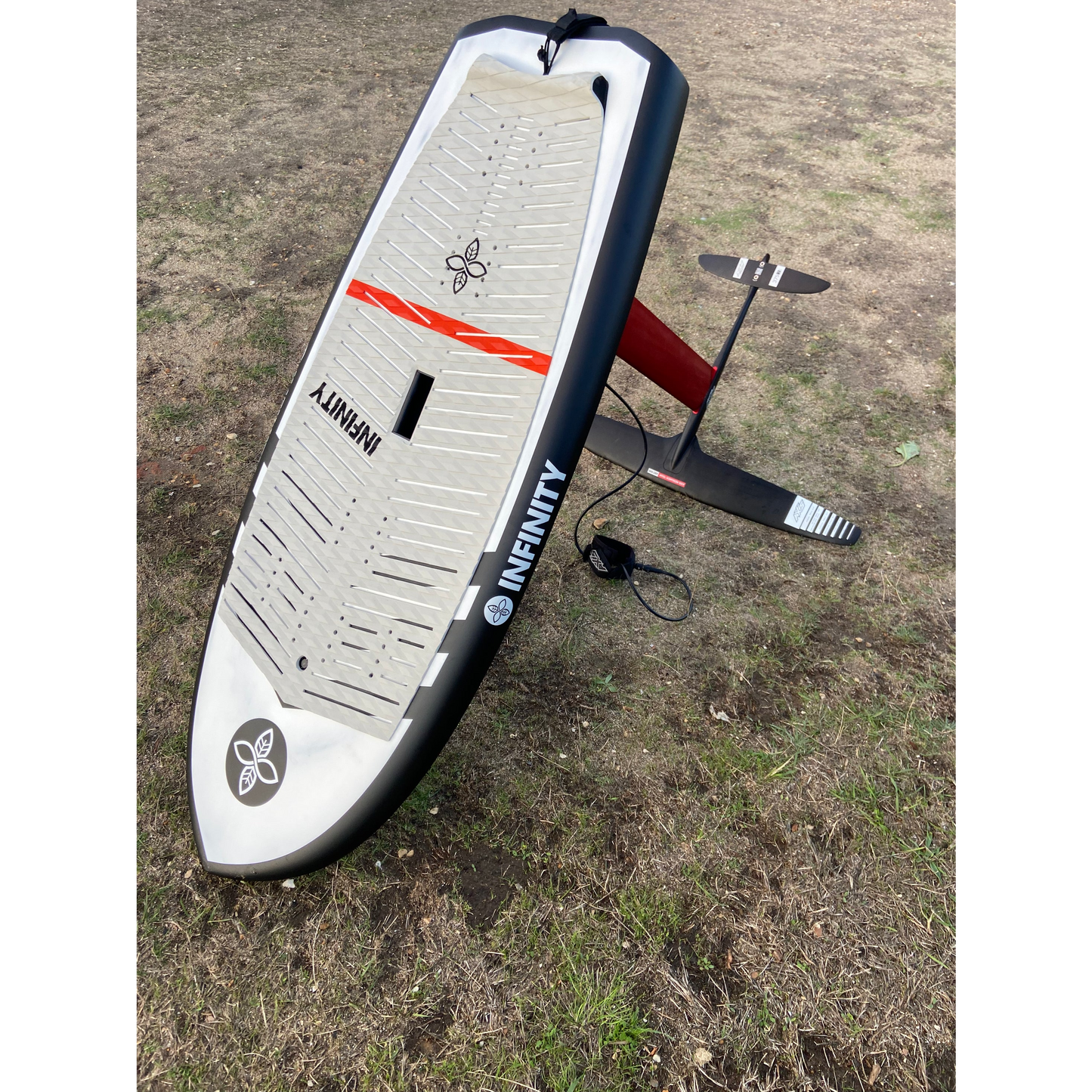 Infinity T-Bird Wing Foil Board
The new T-Bird design features all the latest from Dave Boehne. Double concave bottom with aggressive angled rails and a concave deck. These boards are a special shape designed for wing foiling. The deck is flat and progresses to a slight concave in the tail to help your back foot to find the board's center line and help get the rider in the right position.  There are inserts for Y straps. Two at the front, and one at the rear.
On the bottom of the board there is a contoured shape which adds versatility for use riding downwind or in surf. There are handles on both the top and bottom of the board to aid transportation.
Construction is PVC sandwich carbon
Read our review of the T Bird HERE
Specs:
5.0′ x 25″ (78 L)
4.10′ x 24″ (68 L) 
4.8′ x 22″ (49 L) 
About Infinity
Infinity have been building surfboards since the 1970s. They are a family run business out of Dana Point, California. One thing that has always set them apart has been their willingness to build all kinds of watercraft and not being limited to just surfboards. Whether that meant tandem boards or wave skis in the early days, or today SUPs and Foil boards. Their designs have always been about pushing limits and they have always loved making boards fast.