Regular price
Sale price
£1,150.00
Unit price
per
Sale
Sold out
We have more than 5 in stock
Share
View full details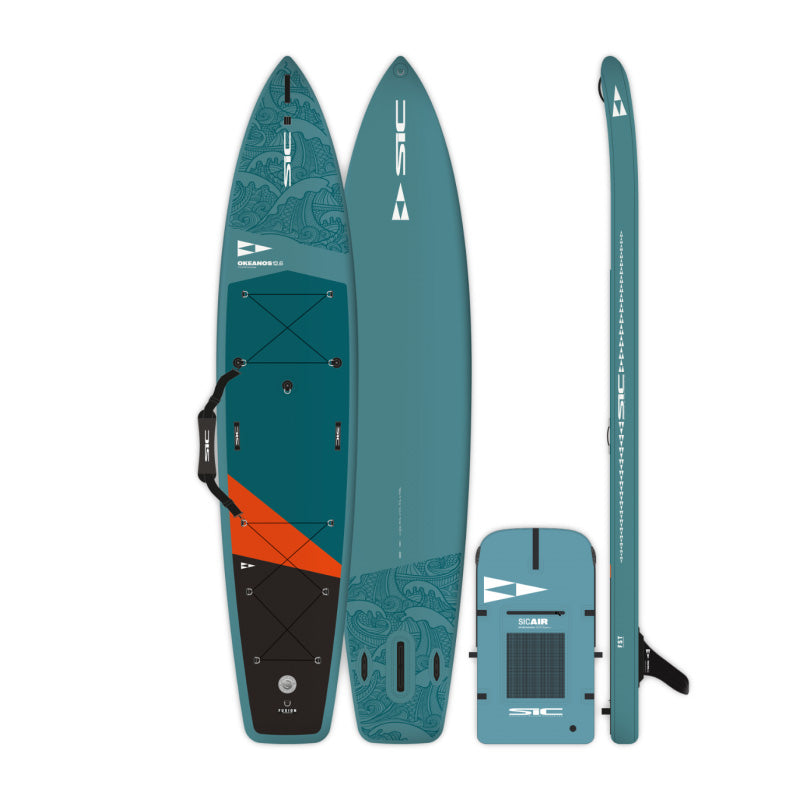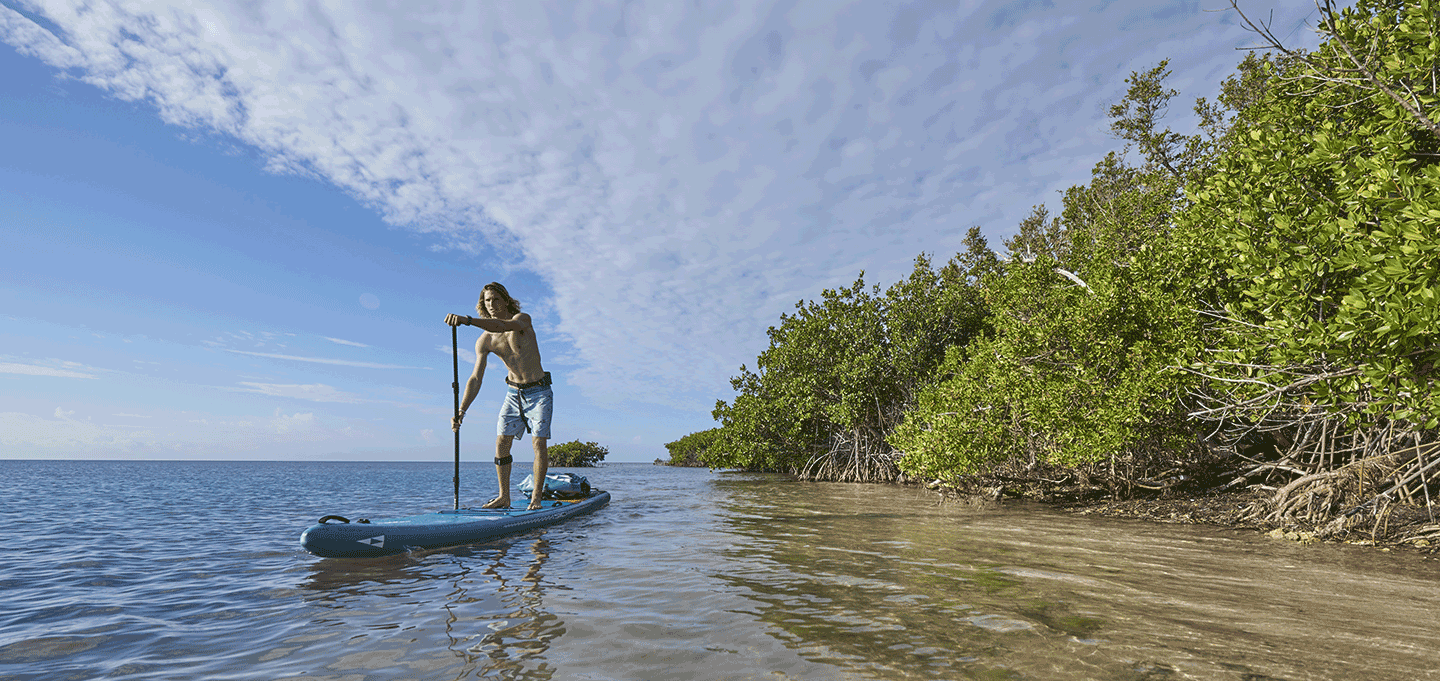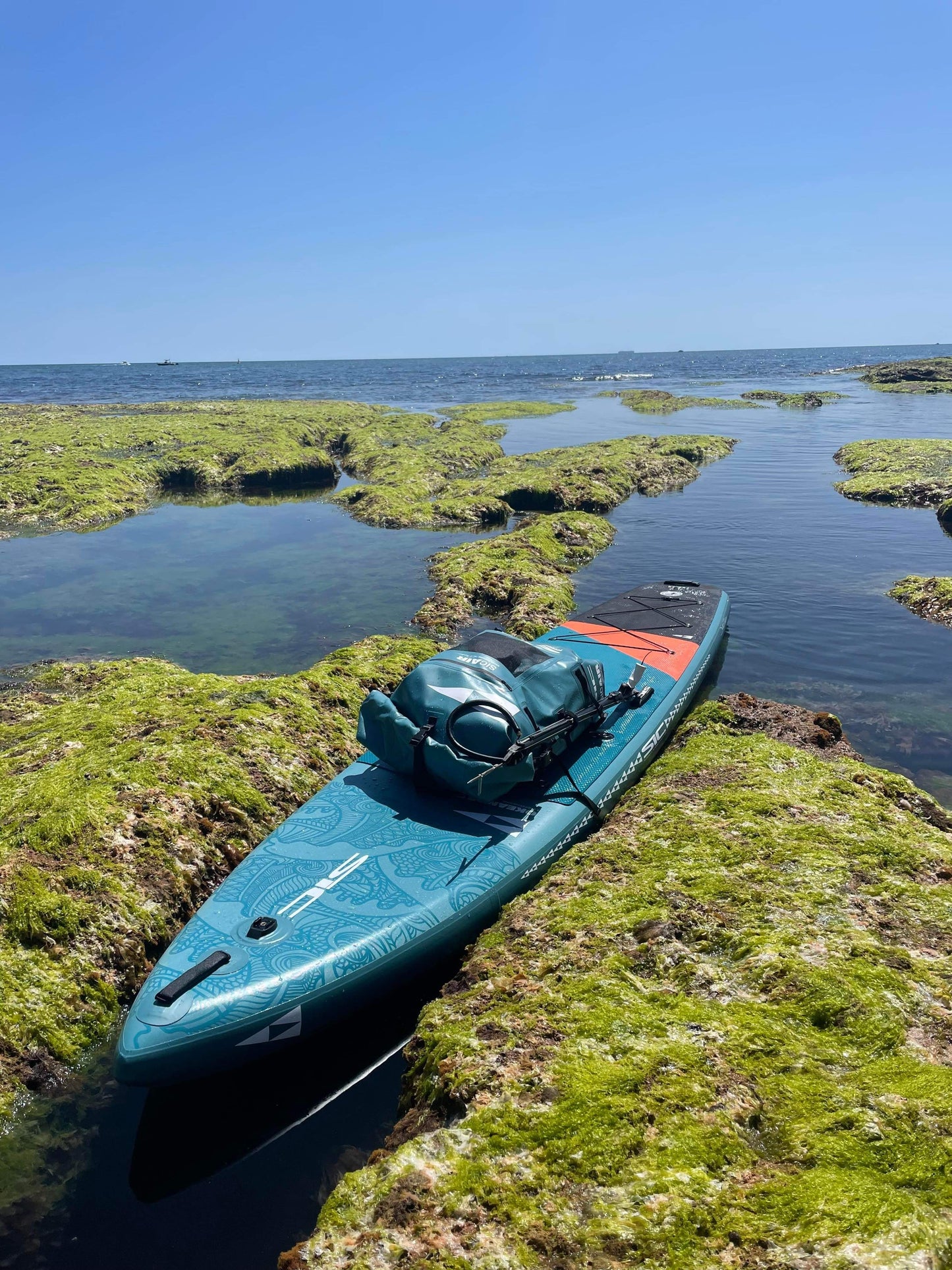 SIC Okeanos Expedition Air
Explore / Touring
--
The Okeanos Expedition Air with drybag style backpack allows you to plan one-way adventures or use your paddleboard as a commuting option.
The unique drybag-style backpack lets you transport your board from your home to your launch location and store personal items in the drybag while paddling to your next destination. It's the perfect commuter or adventure-style paddleboard that can take you from water to land adventures.
In 2019, SIC launched the Okeanos composite board to much fanfare, surpassing the expectations of fitness and touring paddlers of all abilities. By popular demand, SIC is introducing the Okeanos Air-Glide for 2020.
The Okeanos Air-Glide takes its dimensions from its composite counterparts and follows its beautiful aesthetic styling for what is sure to become another classic in the SIC range. It can carry a wide variety of paddlers from small to large, and can also be loaded up with gear on the rigging in the fore and aft deck.
This SUP can be run with a single center fin or with two added side fins for stability and tracking. It can also be run with just the two side fins in shallow water, fast water, and even white water. Using just two side fins also provides a stable resting platform for the board when placed on the beach and loaded up with gear.
The FST construction makes this board very stiff and durable so it can handle a larger payload and take the beating of a real touring board.

Specifications

Length: 12'6
Width: 31.0"
Thickness: 6.0"
Volume: 340L
Weight: 12.2kg
Length: 14'0
Width: 30.0″
Thickness: 6.0″
Volume: 380L
Weight: 13.0kg
Key Features
The OKEANOS AIR Expedition models come with:
DRYBAG BACKPACK - To take gear with you
EXTRA HANDLES - To help manouvre your board when loaded
SHOULDER STRAP - To make portaging easy
DISPLACEMENT TOURING SHAPE WITH GENEROUS WIDTH - Adding stability and load capacity
BUNGEE TIE-DOWNS ON FORE AND AFT DECK - Giving endless gear-hauling option
2+1 FIN SETUP - Allowing removal of center fin and shallow paddling with side fins only
HONEYCOMB EVA DECK PAD - For traction and grip
NEOPRENE CENTER CARRY HANDLE - For easy transport
AIR7 POLYCARBONATE FIN BOX - Durable and solid fin connection
LEASH PLUG - To connect a leash for safety
ACTION CAMERA MOUNT ON THE NOSE - To capture your adventures on the water
All boards come equipped with Air7 polycarbonate fin box which is stiffer, stronger, and easier to repair. Its low-profile design reduces drag and makes you go faster.

FST Technology
FST is the stiffest outer skin material you can build an inflatable with.
This material has a lowstretch/high tensile skin which is heat fused onto the back of the outer PVC outer skin.
This stiffer skin, when inflated combined with the compound curves of the rails makes this board super stiff at only 15 psi although the board can also be inflated to a maximum of 20 psi.
About SIC MAUI
Like many a master shaper Mark Raaphorst did his time and paid his dues before setting up his own repair shop. He got hooked on SUP as soon as they started to appear on Maui and he very quickly found a way to combine his knowledge of moulded technology with his new passion. Before long SIC boards were winning almost every race they entered.