Regular price
Sale price
£1,099.00
Unit price
per
Sale
Sold out
Share
View full details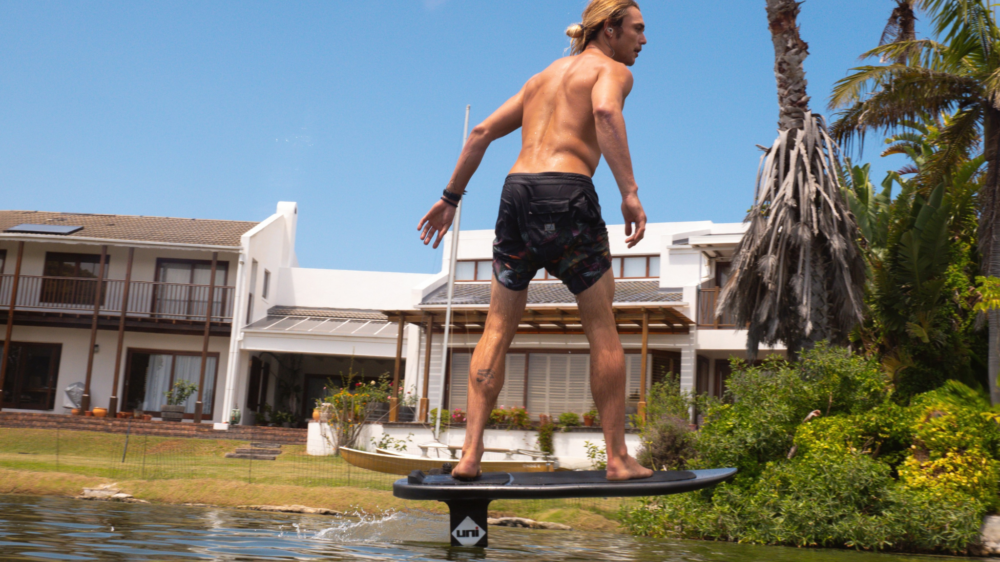 Appletree Skipper Short Foil Board
Kite foil – wake foil – tow in foil and dock start
The Apple Skipper Short is the shortest foil board of our Skipper concept range. It is a fantastic choice for riders who have some experience, and are looking to take their kite foil – wake foil – tow in foiling and dock start skills to the next level. Its minimal length and narrow outline, makes it an ideal choice for those who are looking for a high performance foiling experience.
The Skipper concept revolves around a new hull concept. The boards are thin throughout, giving a connected feel to the foil. Under the front foot, the bottom features a unique "bulge" that actually sits slightly lower than the foil box. This bulge displaces water upon touchdown and it makes the board "skip" back up. 
Small and narrow
The Apple Skipper Short is the small, narrow pocket board version of the Skipper concept. Its shape and construction makes it very responsive and stiff. The Skipper concept bottom shape makes the board just skip off the water's surface. This design allows for more accurate and fluent pumping, so you can concentrate on your performance on the water. 
Lightweight, sleek and compact
As a foil rider, you have certain expectations of your equipment. They must be lightweight, sleek and compact. And they have to offer exceptional performance in every situation, whether that's when you're riding waves or racing down the open water.
Apple Skipper Short meets all those needs and more. It weighs just 2,5-2,8 Kg. Which is extremely low for such a stiff board, so there is minimal swing weight in the board. 
Crank those turns
Compared to our popular mini foil model, the Skipper short is much narrower, so not as easy to ride as the mini foil for sure. But when on foil, you will feel increased stiffness and performance, and with a narrower outline, you will be able to carve the board harder and really crank those turns. 
Take off like a rocket
The Apple Skipper Short is our lightest, most responsive foil board. As you pump and build up speed, you will take off like a rocket! And when you hit the water, the board does not slow down at all. It definitely skips right off the surface just as its name states.
All Skipper Shorts come with inserts as standard, and they come equipped with a comfortable yet grippy eva deck pad with a kicktail so that your back foot is less likely to slip off when doing hard carves and aggressive pumps.
About Appletree
What started in a shed on an apple tree farm in the Netherlands by two brothers has now become the leading brand for kite surf boards and foil boards. They have expanded and built a dedicated production facility in Portugal. Their secret is their proprietary 50k closed cell foam which they use in all their boards. This is light, flexible, durable and waterproof. Together with their hex skin glass or carbon finish, it makes for a bombproof board.