Regular price
Sale price
£2,195.00
Unit price
per
Sale
Sold out
We have 1 in stock
Share
View full details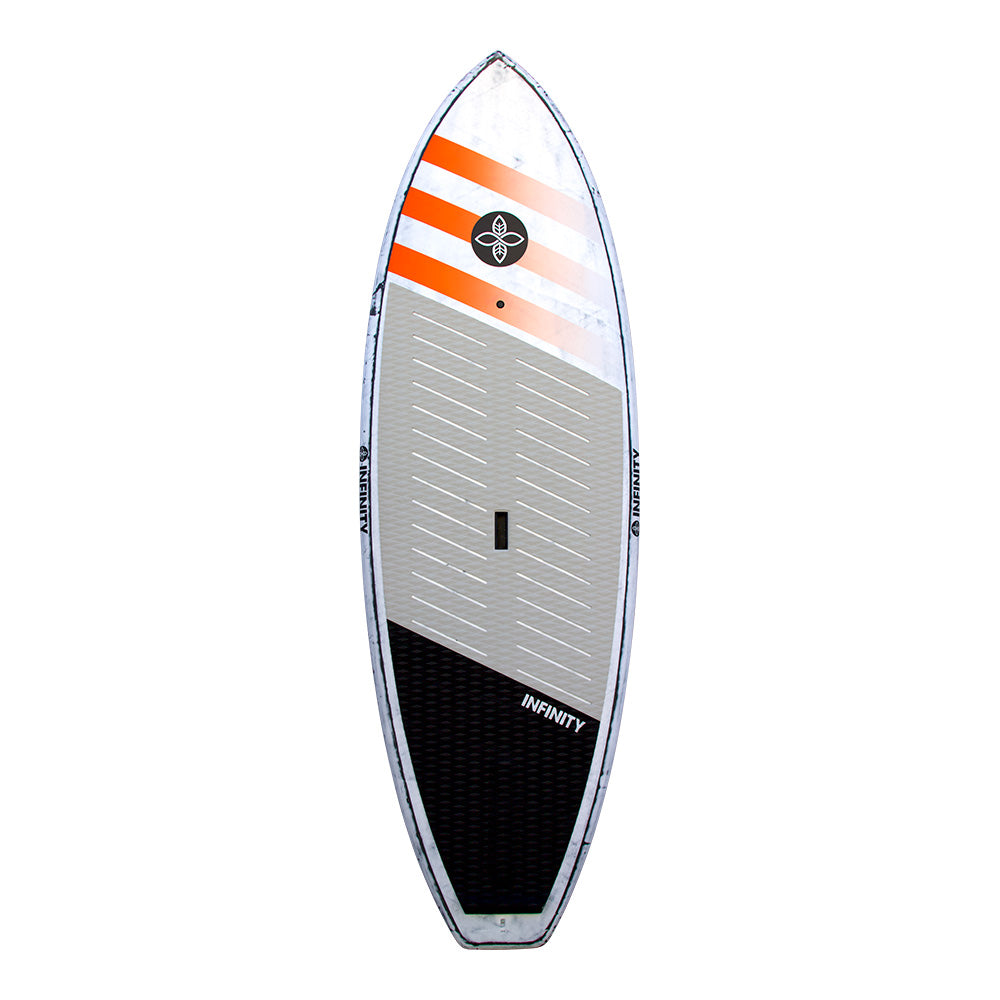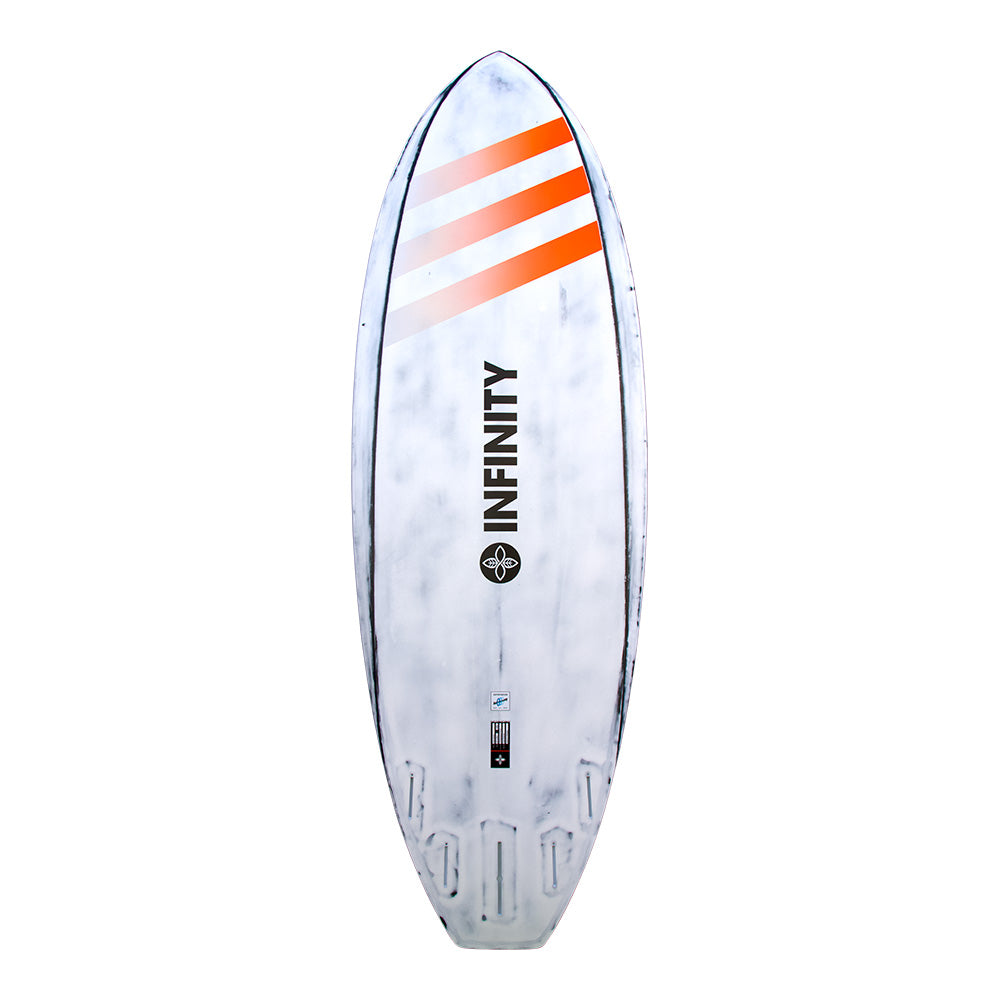 Infinity Wide Speed
Performance Surf Shape
--
SUP shaper Dave Boehne refers to his latest creation as a "performance easy rider" as this board is as the name implies. Stable (wide) and Fast (speed). Not the most creative name in the world but it gets to the point quick!
We went at designing this shape as to asking the question: "what can we do to make a very stable board offered in some of the most generous sizes we have ever offered and maintain that performance gain that Infinity is know for?"
Outline:
We started out with a fuller outline having a wider nose and tail which really caters to that extra stability people are always after. With the fuller outline we bumped out the average center widths to keep a nice curve in the rail line. This allows for that smooth flowing style rail transition.
Rocker:
The over-all rocker is smooth with a specific flat spot for glide over sections but curves up at both ends with a nice nose "kick" for steeper drops and excellerated exit in the tail to keep this board nimble off the tail.
Bottom Tri-Plane Hull Design:
The bottom is a complex formula of hydrodynamics, rocker, and fin placement all working as one for a truly unique feel under feet. Dave has introduced his first beveled rail design which alleviated pressure from the rail and helps higher volume boards with thicker rails engage and have sensitivity like a thinner rail. This rail angle also leads the water into the full length double concave which provides tons of speed from one side to the other and keeps wider boards exciting. All of this is matched up with a specific fin placement and quad fin spread to keep the board under control.
Construction:
You won't find a board this size that is this light and durable with Infinity's legendary "SUPspensionTECH" carbon construction.
Sizes

7.7 X 28 X 100L
7.11 X 30 X 115L
8.2 X 32 X 126L
8.6 X 32 X 138L
9 X 32 X 155L
10 X 32 X 172L
10.6 X 33 X 186L
11 X 34 X 201L
About Infinity
Infinity have been building surfboards since the 1970s. They are a family run business out of Dana Point, California. One thing that has always set them apart has been their willingness to build all kinds of watercraft and not being limited to just surfboards. Whether that meant tandem boards or wave skis in the early days, or today SUPs and Foil boards. Their designs have always been about pushing limits and they have always loved making boards fast.