Regular price
Sale price
£449.00
Unit price
per
Sale
Sold out
Share
View full details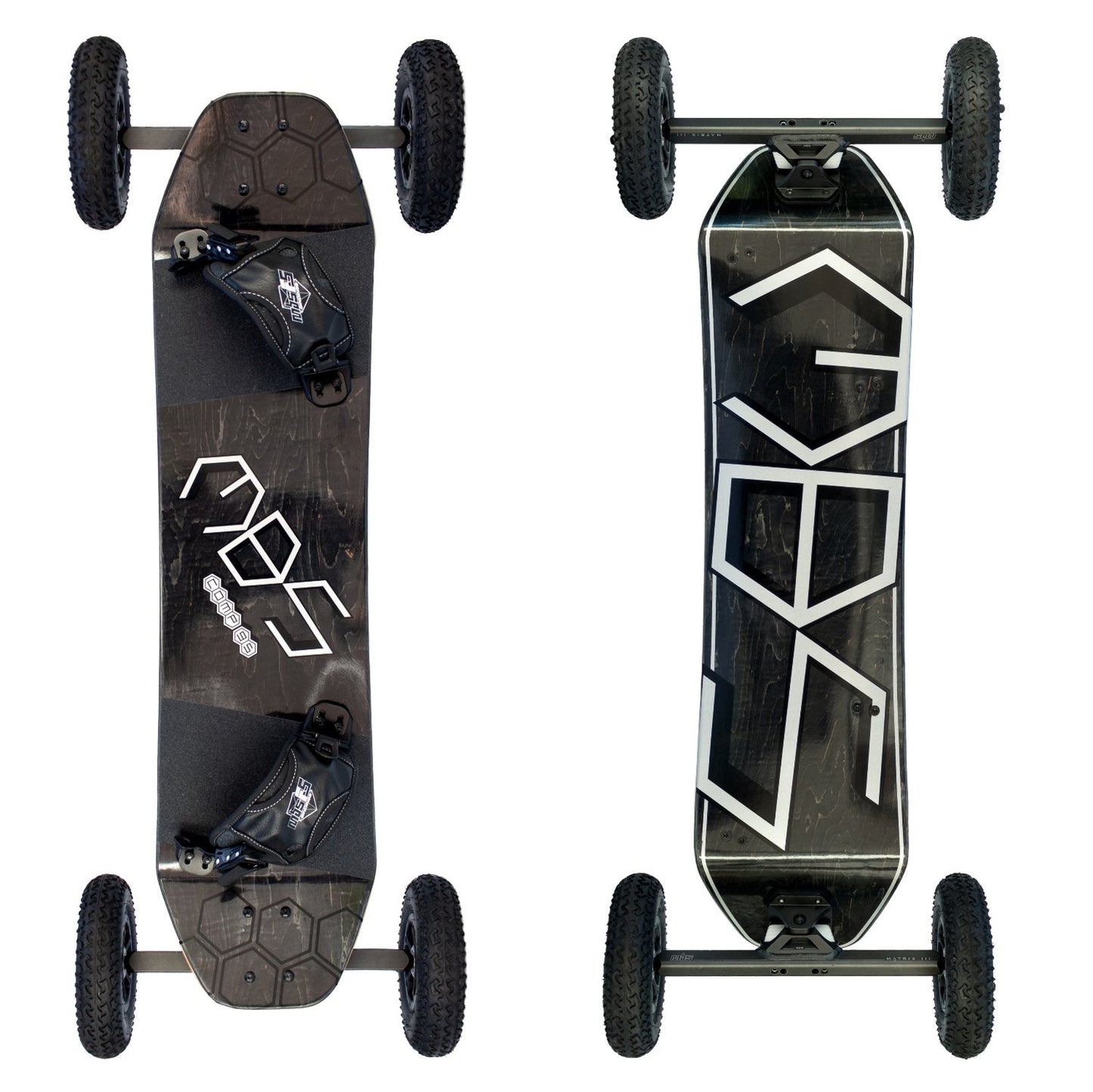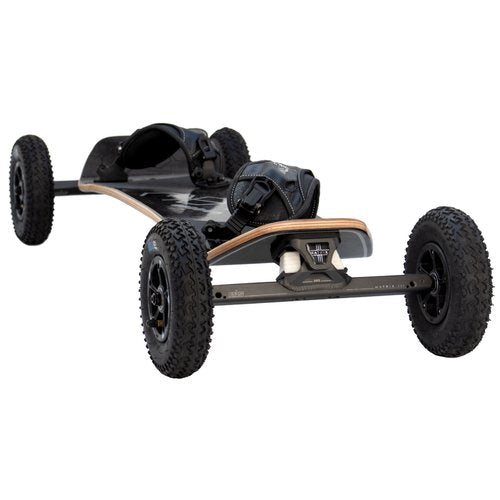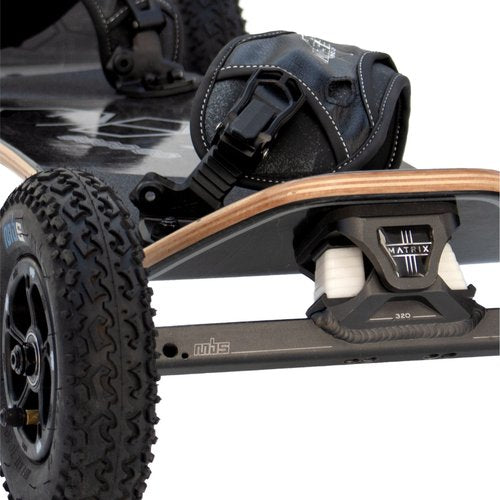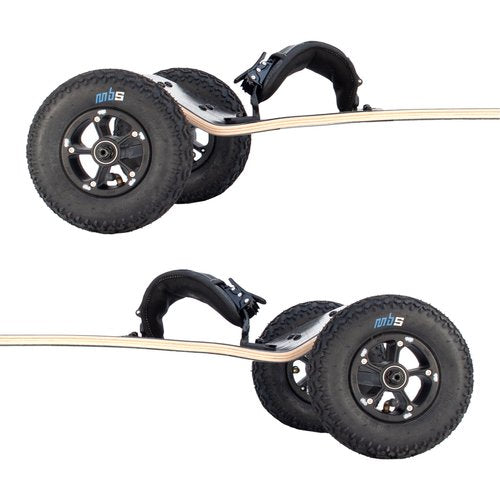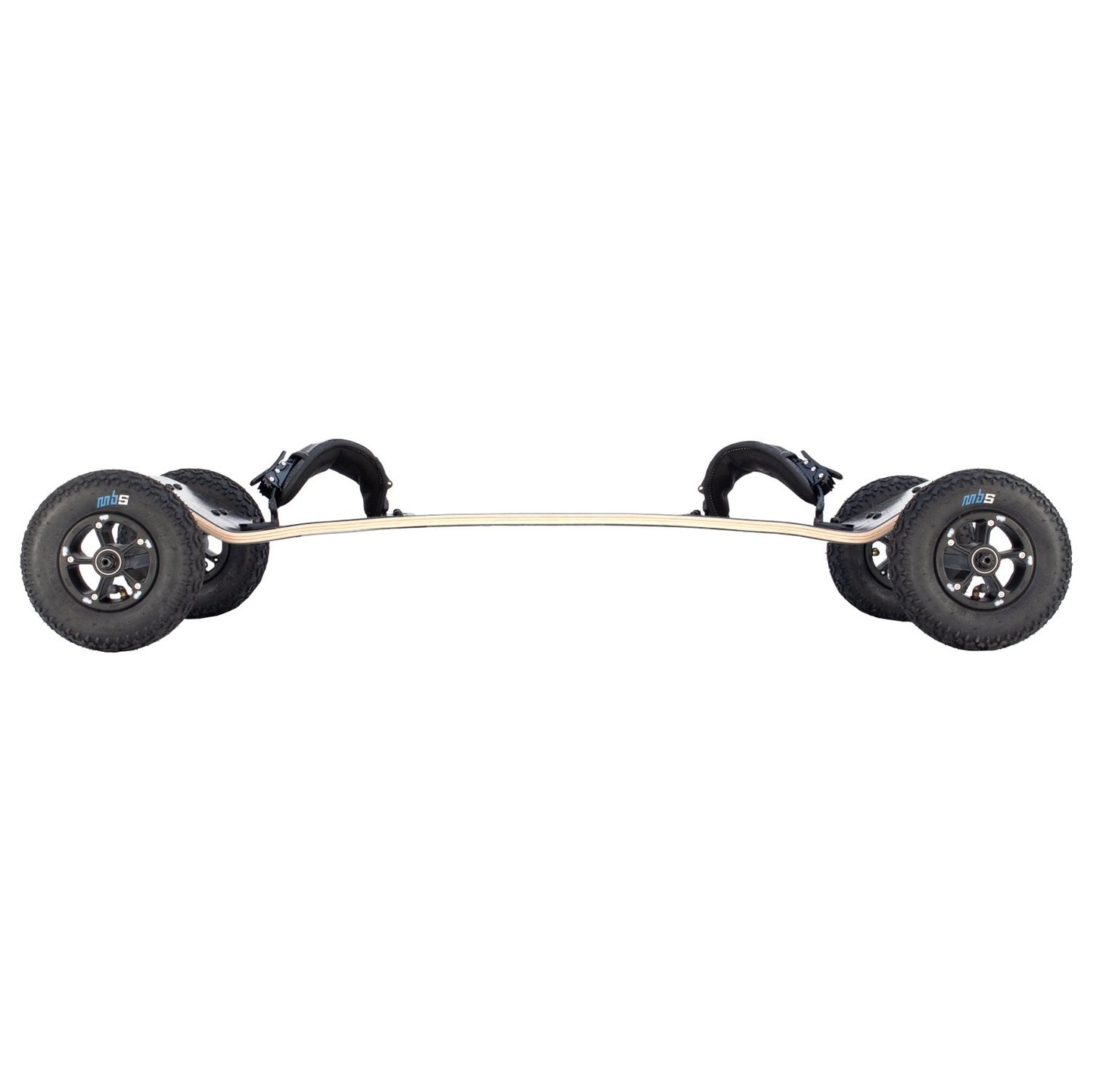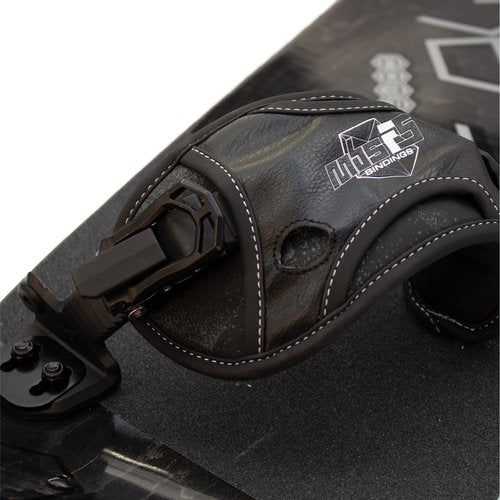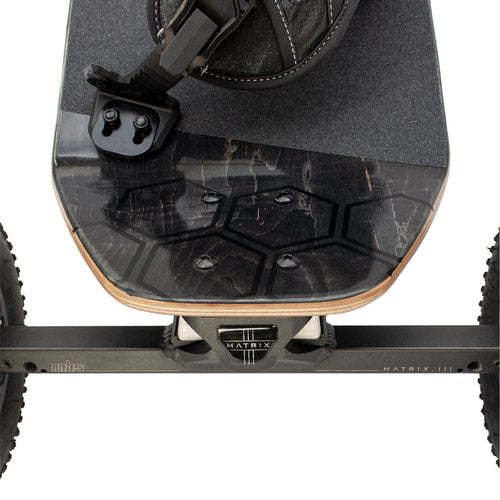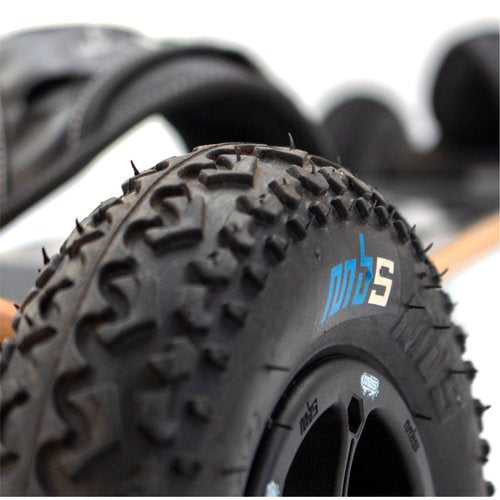 MBS Comp 95 - Silver Hex
The MBS Comp 95 has been a staple in the line up for what seems like forever. It just does everything well, and comes kitted with top of the line components at a great price. 
STOCK ARRIVING MID FEB 2023
The Comp 95 has always been MBS' most versatile board, suitable for riders of all levels, from beginners looking for a board they won't outgrow to seasoned riders pushing the boundaries of the sport on a daily basis. And now, with the addition of the new Matrix III truck system even more riders will feel they've met their mountainboard soulmate when they ride it for the first time. The Matrix III's multiple shock block position options doubles the range of turning resistance previously available. With shock blocks in the inside position the lightest of riders can turn a dime, even without bindings. At other end of the spectrum speed freaks can use the outside position for unprecedented speed and stability. And the range of options in between is limitless.
Mountainboarders, kiters and esk8ers all agree, the new Comp 95 deserves the MVB award for yet another year.
FEATURES:
DECK: Strong Power Lam deck construction (maple / epoxy / fiberglass) for a lightweight but durable deck. Asymmetric concave (low point under ball of your foot) fits your foot like a glove. New tip shape shaves weight and offers more clearance for electric drivetrains.
Deck Details:
Power Lam: maple / fiberglass composite construction
Asymmetric concave

New tip shape (more clearance)

Reflective metallic highlights and perimeter pin stripe


TRUCKS: New Matrix III trucks are strong, light, and endlessly versatile. Turn on a dime or set a world speed record. You choose.
Truck Details:
Multiple shock positions for widest range of turning resistance available (inside = nimble carvy / outside = super stable)
Upgraded Shock Block shape and formula (3 hardness options)

Oversized hollow square hanger profile (stronger & lighter)

Tighter tolerances for unsurpassed turning precision

Upgraded pivot interface for longer life

Flippable design creates option for shorter / higher set-up

Two hanger width options and swappable axles allow for four possible widths
TIRES / HUBS: Fast and light 8" T1 tires mounted on tried and true MBS Rockstar II hubs offer a dependable connection to virtually any surface on earth.


BINDINGS: Comfortable, adjustable, and dependable F5 bindings. There's a reason everyone loves them.
SPECS:
PT#: 10303
Part Description: MBS Comp 95 Mountainboard – Silver Hex
Rider Style: Beginner to Advanced
Overall Weight: 14.6 (lb) / 6.6 (kg)
Overall Length: 44.9 (in) / 114.0 (cm)
Axle to Axle Length: 37.0 (in) / 94.0 (cm)
Deck Construction: Power Lam Construction
Deck Stiffness: Medium
Graphic Material: PBT
Grip Tape: 46 Grit - Alum. Oxide
Deck Tip Angle: 30
Deck Length (Tip to Tip): 37.4 (in) / 95 (cm)
Deck Width (Max): 9.9 (in) / 25.1 (cm)
Deck Weight: 5.0 (lb) / 2.3 (kg)
Truck Type: Matrix III
Truck Material: Extruded 6061-T6 Alum Hanger with Cromoly axle; Composite Top Truck
Truck Color: Charcoal (Matte)
King Pin: M6 (Cromoly)
Suspension: Matrix III Shock Blocks (White – Soft)
Axle Width: 16.6 (in) / 42 (cm)
Axle Diameter: .472 (in) / 12 (mm) - Hollow
Hub Type: Rock Star II
Color: Black
Accepts Bearing Size (OD): 28mm
Bearing: 12mm X 28mm
Tire Type: T1 (8") – 200X50
Tire Color: Black
Binding Type: F5 - Black
Hardware Type: Black Zinc / Stainless
Grab Handle: Drilling Required
Brake Compatible: Yes
Brake Included?: No
Assembly: Wheels Off
Condition: New
About MBS Mountainboards
Founded in 1993 in Colorado Springs, CO, MBS pioneered the sport of mountainboarding to extend the snowboard season all year round. We are the original mountainboarding company and lead the industry in developing innovative and high performance mountainboard products. We are dedicated to the advancement of the sport and its riders around the world.