Regular price
£549.00
Sale price
£250.00
Unit price
per
Sale
Sold out
We have 2 in stock
Share
View full details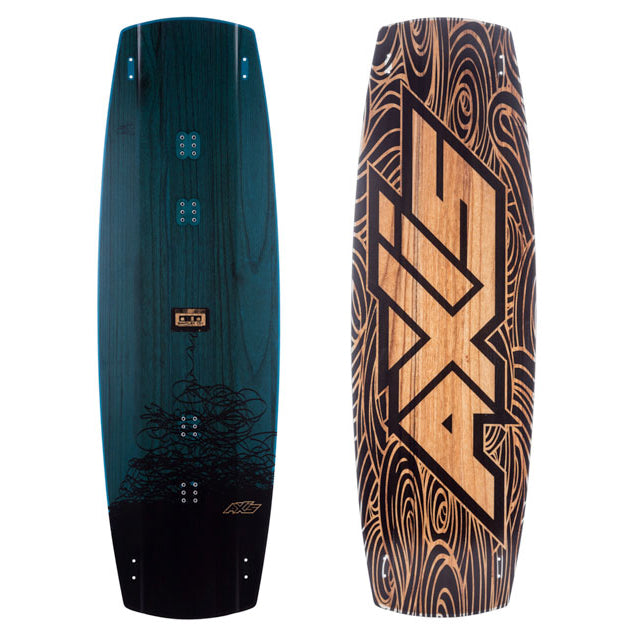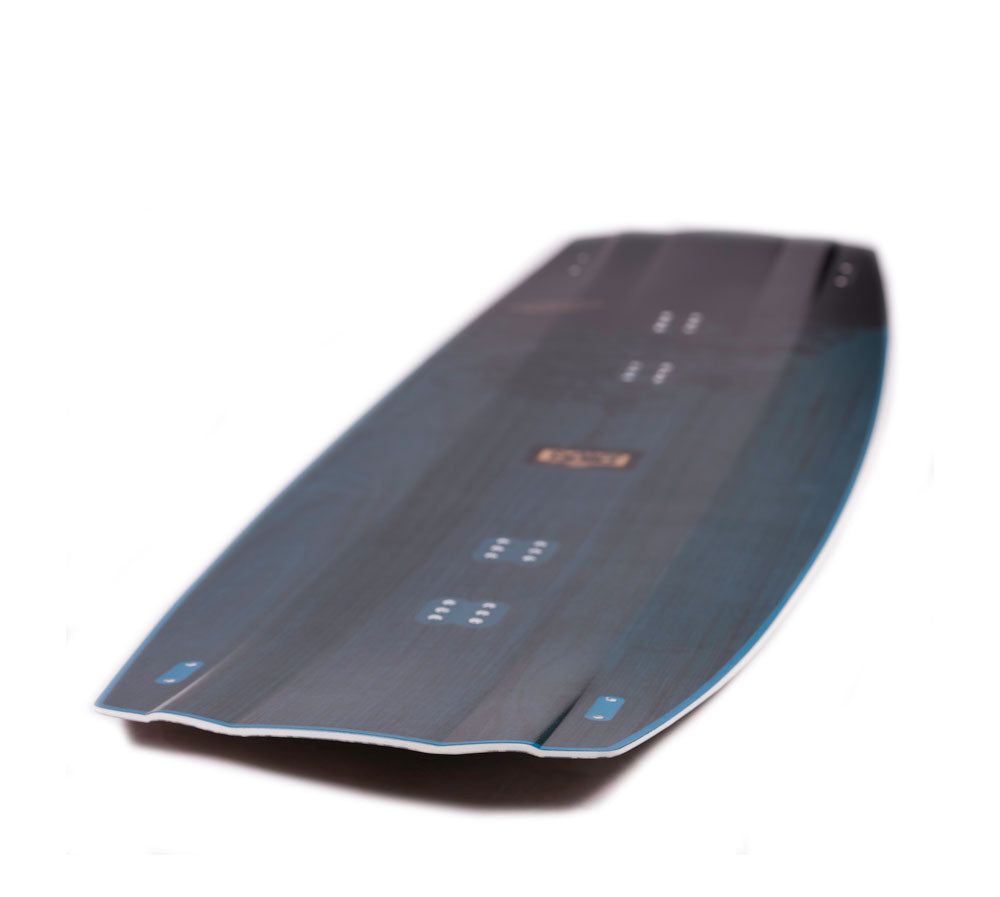 AXIS Bootleg
137 x 42 Wakestyle/Park board
--
The AXIS Wakestyle line of boards have a number of changes for 2017. First of all, we bring back the Bootleg. This year the Bootleg will be a 137 x 42 younger sibling of the Billy and the Tranq. Both the Billy and Tranq have a similar deck shape which almost eliminated boot wobble, have a more solid connection, and feature a slight concave. The 2017 boards are fast and have less drag due to less channeling through the center. The added 10cm single concave running through the entire base the Bootleg, Billy and Tranq boards ride higher in the water in combination with the added buoyancy and feel from a thicker mid section and rails. Additionally, the tip shape of all boards feature similar tip channels, with a single 10cm concave in between two load dispersing beams in the center of the board. This concave gives better grip for air tricks and also allows you to lock into pipes and rails more easily. The beams help disperse friction for a faster and longer lasting slide on obstacles.
Last year we added a new rail shape which was successful and continues for 2017. The rail thickness mimics the core thickness of the boards. This gives a much smoother ride through chop and additionally lets the AXIS wakestyle/park boards to build up speed quicker and gives you a looser feel which is something that makes kicker tricks like Moby Dicks (which are initiated from rail to rail edge control) easier to achieve and feel better. Lastly, each have new PU rails. After lots of feedback from our team and other riders, we focused on PU rails for the wake line of boards. These rails follow the board flex a bit better than other materials, and they offer added protection from knocks and bumps on obstacles.
For 2017 the AXIS wake style boards have a new base construction which makes them even stronger hitting rails and ramps. The 2017 Billy board is now 141×42.5cm while the Tranq is 145×43.
Which size?
For anyone choosing between the Bootleg, Billy or Tranq, it's really a decision of board size. The Tranq is for the rider who rides 142 or bigger and the Billy is for a person who would ride 141 or smaller. The Billy is narrower overall (42.5cm versus 43cm), has narrower tips by a centimeter and has a softer flex. The boards are a bit similar to ride. The Bootleg works magic for smaller riders on boots. The Tranq is optimized for larger guys or people who like a bigger board whilst the Billy is for people who like a bit shorter and narrower board. If you are looking for a board smaller than 138 then the Bootleg will be ideal for you. All three ride very similar, so take your pick!
About AXIS
Adrian Roper began shaping kiteboards in 1998. He was a pioneer and created many of todays design standards. He has shifted focus to foils and continues to lead the way.
AXIS. For wherever your foiling journey takes you.
From that first flight across a lake or harbour with a hand wing, or that initial lift off on a wave or behind a boat or ski, you're hooked. Flying. Fast and free. Smooth and quiet. There's no other feeling like it. And whether you foil across a number of water sports or prefer to focus your progression on one, AXIS will be with you every step of the way. Our range of masts, foils and fuselages is both extensive and inter-changeable, making it easy to maximise enjoyment and performance in your chosen foiling mode.