Regular price
£519.00
Sale price
£250.00
Unit price
per
Sale
Sold out
Share
View full details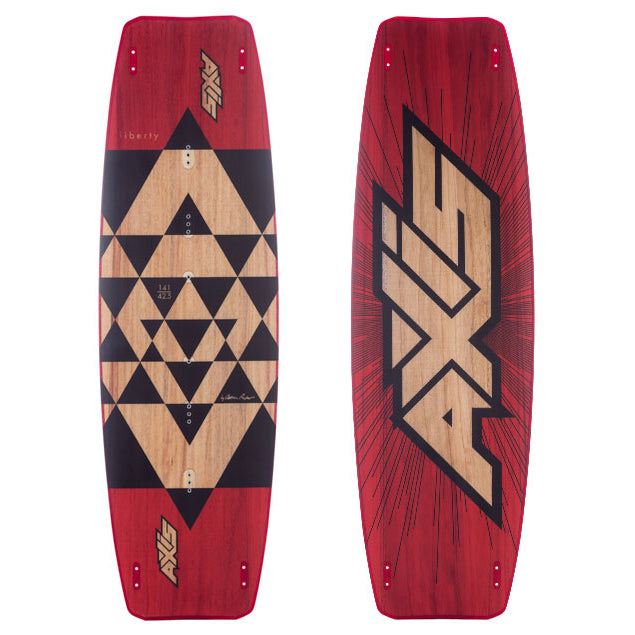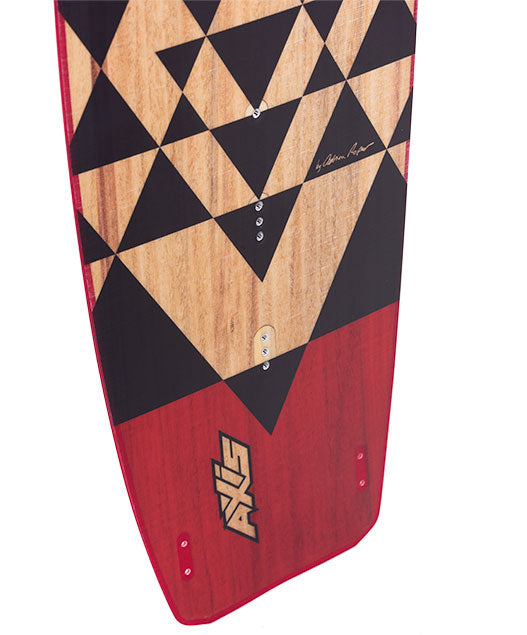 AXIS Liberty - No Pads or Straps Included
Recreational Freeride kiteboard 
NO PADS or STRAPS included
--
The AXIS Liberty kiteboard carries over for 2018 - this is the all round stick for AXIS. We designed the AXIS Liberty with schools, beginners and intermediate riders in mind. The more we use it and travel with this board, the more we realize that the AXIS Liberty is a great board for everyone and all conditions. The Liberty's softer and forgiving nature makes this the perfect board for all level kiters and people who require all-round performance. The construction is fiberglass and a Paulownia wood core, providing a board with very comfortable flex and a tough to beat price.
For 2017 the Liberty line gets a new rocker, and new sizes (135, 138, 141) in addition to the highly successful 145 and 150. Exposed wood graphics, Paulownia wood core, and PU rails make the Liberty a favorite among beginner and intermediates alike.
The Liberty's flex allows you to cruise over chop and rough water with ease. The AXIS Arc rocker (continuous arc rocker line), flat-medium rocker line requires less power from the kite thus making it easier to get up and plane quickly. This advances the progression of new kiters and allows more advanced kiters to have speed on tap! The Liberty comes equipped with high quality AXIS fins which are the highest quality G10 we use across our complete twin tip product line.

Get on the 2017 Liberty and explore the freedom of kiteboarding!

Sizes available
135 X 41.5
Package includes
50mm Fins
Handle
NO PADS

About AXIS
Adrian Roper began shaping kiteboards in 1998. He was a pioneer and created many of todays design standards. He has shifted focus to foils and continues to lead the way.
AXIS. For wherever your foiling journey takes you.
From that first flight across a lake or harbour with a hand wing, or that initial lift off on a wave or behind a boat or ski, you're hooked. Flying. Fast and free. Smooth and quiet. There's no other feeling like it. And whether you foil across a number of water sports or prefer to focus your progression on one, AXIS will be with you every step of the way. Our range of masts, foils and fuselages is both extensive and inter-changeable, making it easy to maximise enjoyment and performance in your chosen foiling mode.