Regular price
Sale price
£2,195.00
Unit price
per
Sale
Sold out
We have 1 in stock
Share
View full details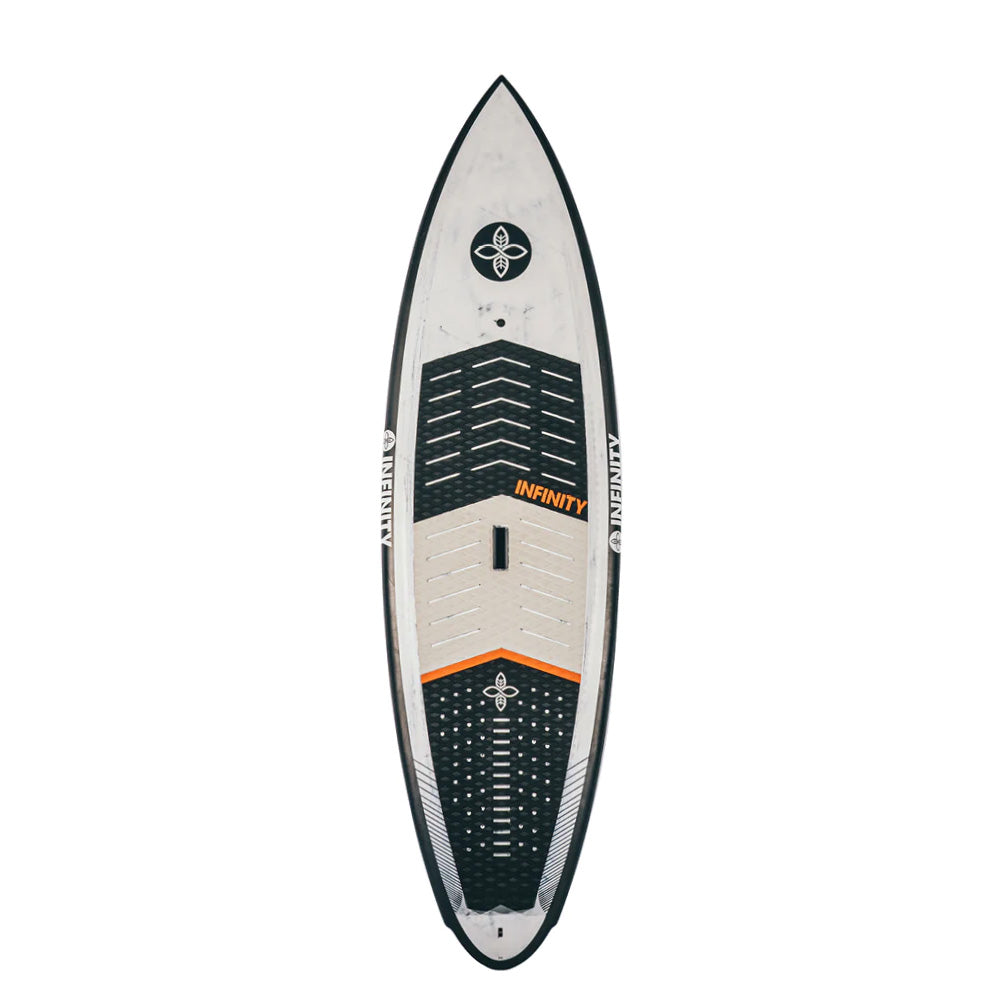 Infinity BLURR V2
Performance Surf Shape inspired by the Infinity original favourite. This is a true performance board ridden by Kai Lenny featuring a classic shortboard style outline. This board rides fast and is perfect for charging big waves. 


From Infinity:
Dave Boehne has brought back an original favourite in the BLURR performance surf SUP with the highly anticipated V2.
The BlurrV2 incorporates a new SUPspensionTECH carbon construction to promote flex and work in conjunction with the new step rail design. This board features a single concave, pulled in tail template w/ a wing pin tail taken from the New Deal. This board has lots of pivot off the bottom and seamless carve style ride under the feet.
The new step rail provides hidden volume in the centre of the board and takes thickness away from the rails allowing for a low aspect shortboard style rail in the water. This step also creates strength corrugation which we worked on a new SUPspensionTECH construction to promote flex back into the ride.
The BLURRv2 dims sit right in between the RNB and Bline. As you can see, the sizes are not quite as aggressive as the BLine and not as generous as the RNB. The rocker is also not as low as the RNB and not as curved as the BLine, it has more of a moderate traditional rocker which makes for predictable transitions and speed.
Kai Lenny's favourite board.
Sizes
7'5" x 24.5" x 72L
7'8" x 25.5" x 79L
7'11" x 27.5" x 90L
8' x 28" x 100L
8'2" x 29.5" x 109L
8'2" x 30" x 115L
8'5" x 30.5" x 121L
8'8" x 31.5" x 132L
8'11" x 32.5" x 142L
About Infinity
Infinity have been building surfboards since the 1970s. They are a family run business out of Dana Point, California. One thing that has always set them apart has been their willingness to build all kinds of watercraft and not being limited to just surfboards. Whether that meant tandem boards or wave skis in the early days, or today SUPs and Foil boards. Their designs have always been about pushing limits and they have always loved making boards fast.