Regular price
Sale price
£179.00
Unit price
per
Sale
Sold out
We have more than 5 in stock
Share
View full details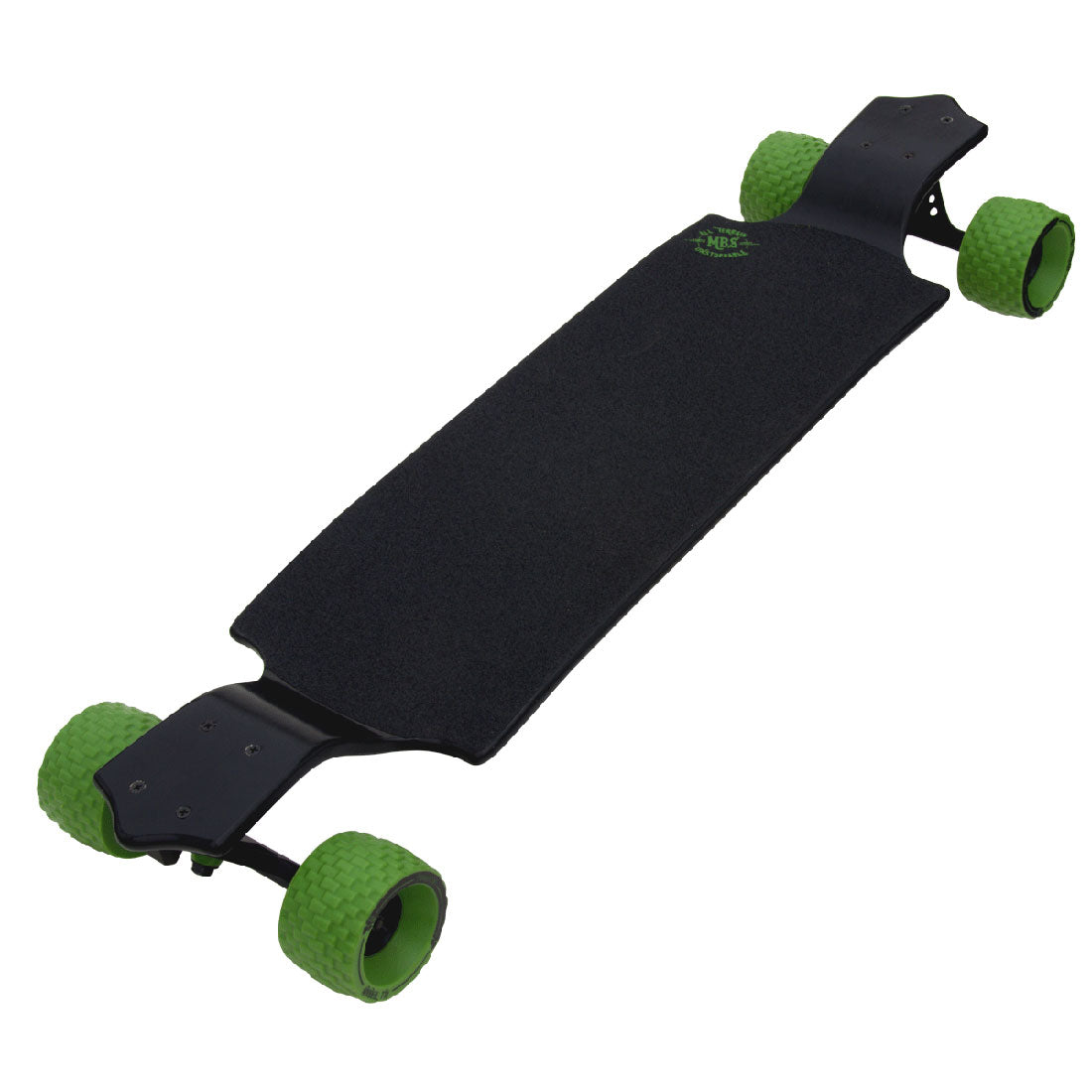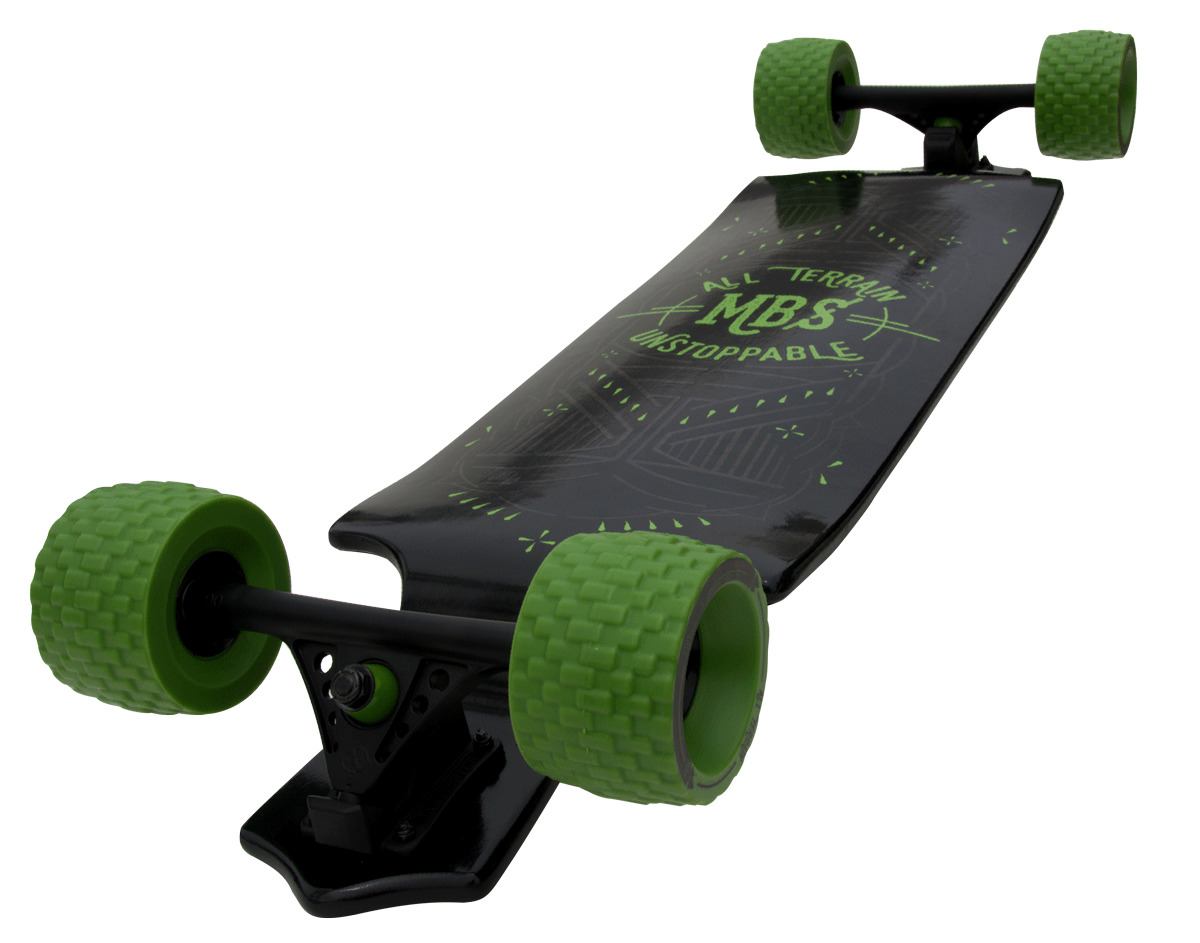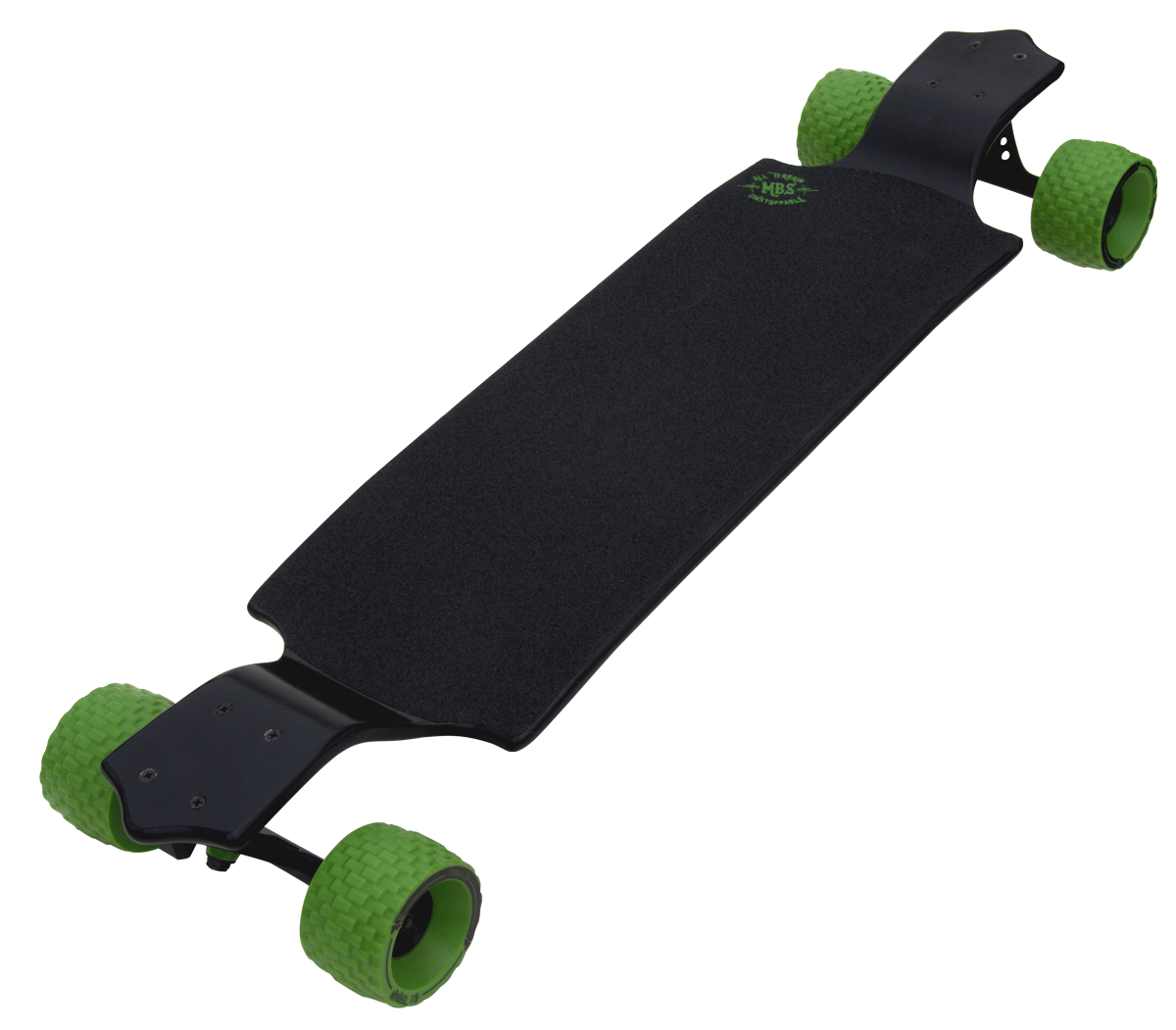 MBS All Terrain Longboard
The All-Terrain Longboard opens up a new world for longboarders,
--
The All-Terrain Longboard is something completely new! We wanted to opens up a new world for longboarders - the one just off the beaten asphalt path. The key is the super high rebound 100mm treaded longboard wheels these make it the perfect addition to any longboarder's quiver. Whether you're a seasoned longboarder looking for a new challenge, a beginner looking for a board that will roll over anything, or a campus cruiser who just doesn't feel like walking when the pavement ends and grass begins, the All-Terrain Longboard will get you where you need to go and turn a few heads along the way. With stiff 10 ply maple drop deck and 190mm Navigator Drone trucks precision turning is guaranteed.

COMPONENTS


Deck - Maple-lam drop deck


Trucks - 190mm Navigator Drone


Wheels - 100mm / 78a all-terrain longboard wheels


Bearing - Rubber shielded ABEC 9 bearings 8x22mm


TECH SPECS


Part Description - All-Terrain Longboard


Rider Style - Offroad Longboarding


Overall Weight - 4.8 (kg) / 10.5 (lb)


Overall Length - 99.8 (c) / 39.3 (in)


Axle to Axle Length - 80.0 (c) / 31.5 (in)


Deck Construction - Maple


Deck Stiffness - Stiff


Graphic Material - PHT


Grip Tape - 46 Grit - Alum. Oxide


Deck Length - 99.8 (c) / 39.3 (in)


Deck Width - 24.6 (c) / 9.7 (in)


Deck Weight - 2.4 (kg) / 5.3 (lb)


Truck Type - Navigator Drone


Truck Material - Die-Cast Alum. Hanger and Base; Cromoly axle


Base Angle - 50 Degrees


Hanger Width - 190mm


King Pin - 3/8" x 60mm (Alloy Steel)


Bushings - 95A SHR


Axle Diameter - 8mm


Accepts Bearing Size (OD) - 22mm


Bearing - 8x22mm


Wheels - 100mm MBS All-Terrain - 78A


Wheel Color - Green


Brake Compatible - No


Assembly - Fully Assembled


About MBS Mountainboards
Founded in 1993 in Colorado Springs, CO, MBS pioneered the sport of mountainboarding to extend the snowboard season all year round. We are the original mountainboarding company and lead the industry in developing innovative and high performance mountainboard products. We are dedicated to the advancement of the sport and its riders around the world.