Regular price
Sale price
£299.00
Unit price
per
Sale
Sold out
We have more than 5 in stock
Share
View full details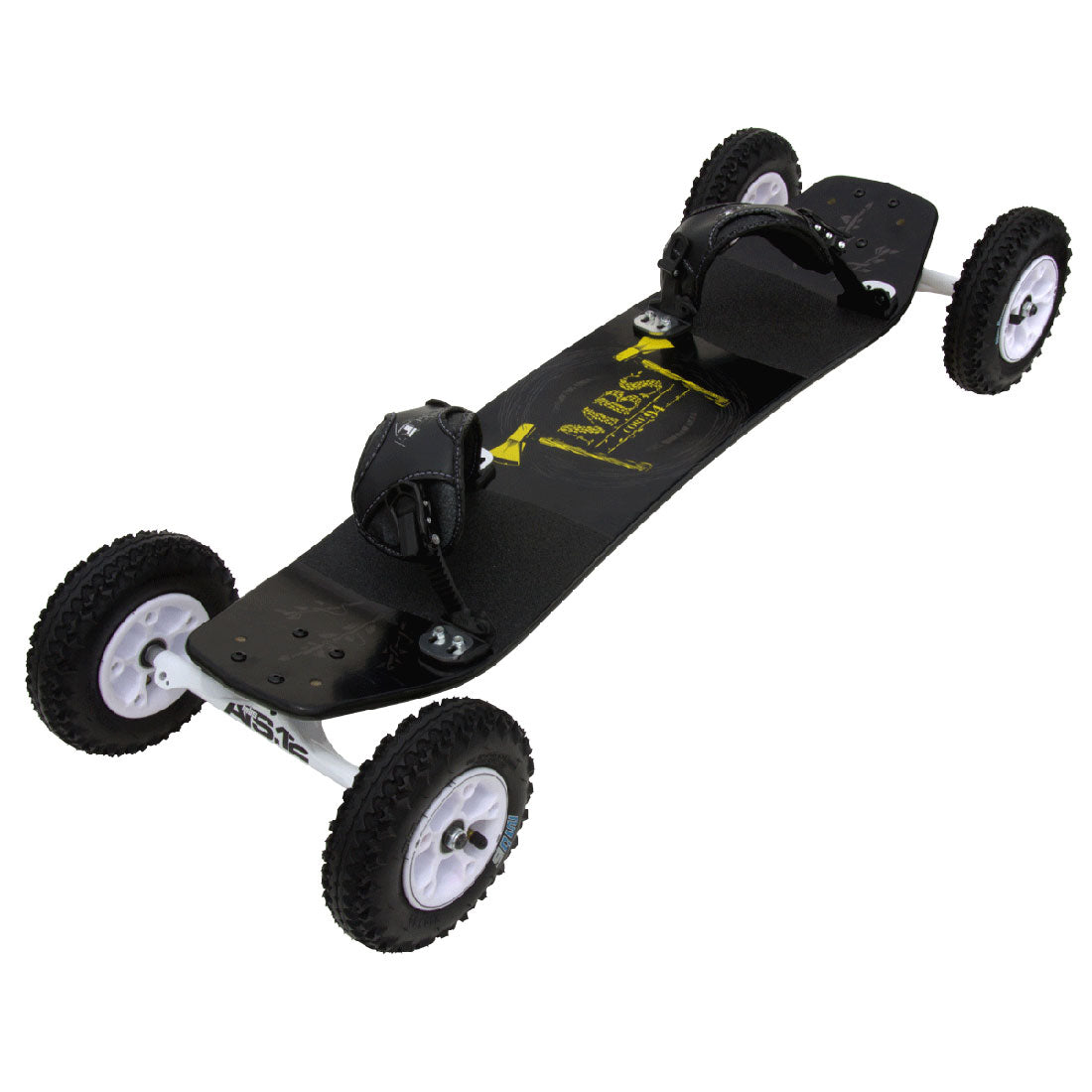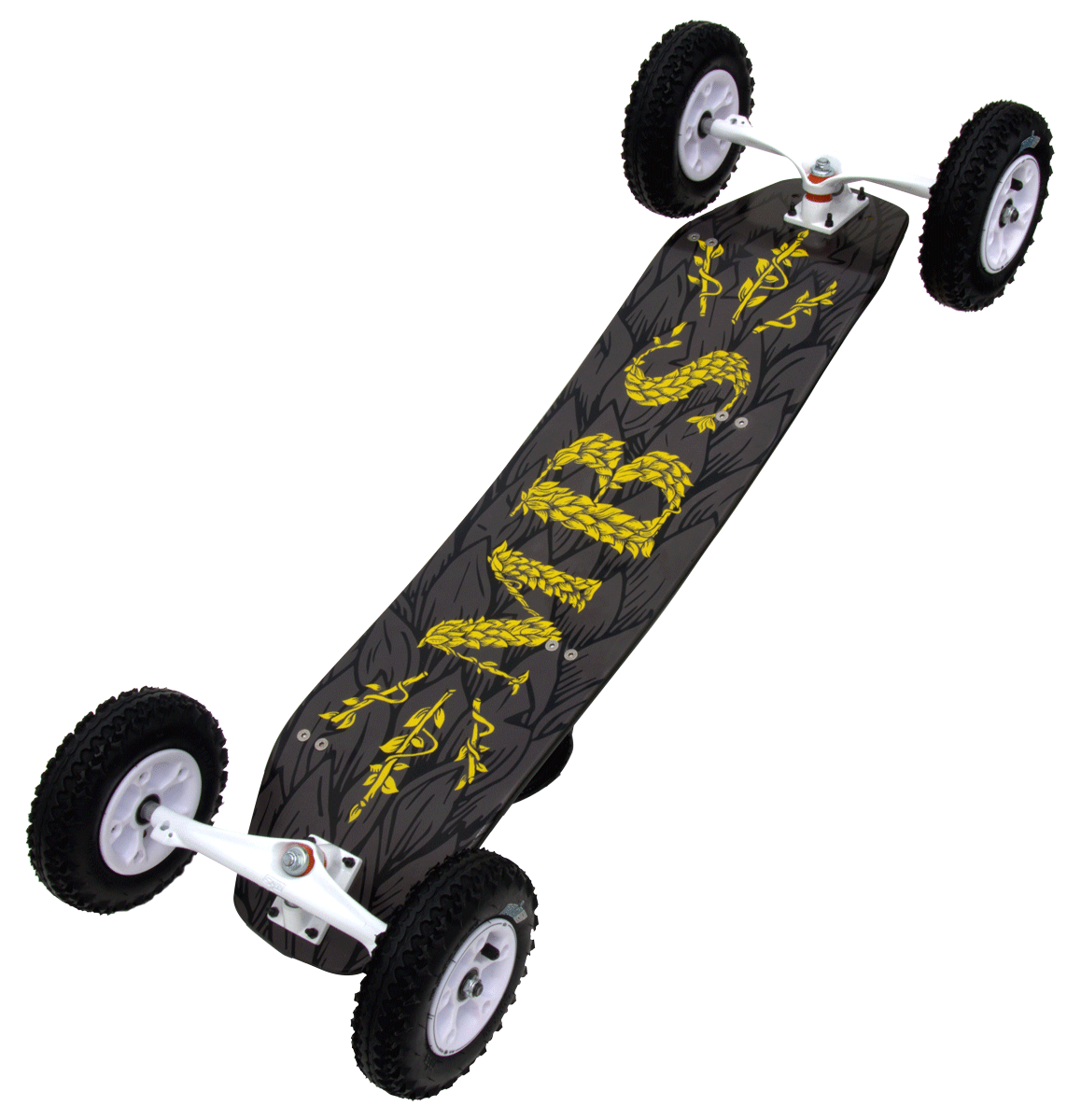 MBS Core 94 - Axe
The Core 94 is the perfect choice for kiters and lighter mountainboarders looking for an all round versatile board.
--
The Core 94 is designed with kiters and lighter mountainboarders in mind. It is a lightweight and versatile board which will help you nail your first freestyle moves. For kiters - the lightweight design together with the grip provided by the T3 tyres make it the perfect choice.

WHATS NEW?
The Core 94 combines the Core 90 and 95 in one model and gets some critical upgrades. The most obvious at first glance is the improvement from the F2 Velcro binding to our
F5 ratchet bindings
. This is first Core board to ever come stock with any ratchet binding, let alone bindings as strong, comfortable, and adjustable as the new F5.
Less obvious is the upgrade to our new ATS.12 trucks which move from 9.5mm to 12mm axles. That really reduces the chance of bending an axle and allows for standard 28mm x 12mm bearings.

COMPONENTS


Deck - Core 94 (Axe)


Trucks - ATS.12


Bindings - F5


Tyres - T3


Hubs - FiveStar


Bearing - 12x28mm


TECH SPECS







Part Description - Core 94 (Axe)


Rider Style - Kite and Freestyle


Overall Weight - 5.9 (kg) / 13.0 (lb)


Overall Length - 108.0 (c) / 42.5 (in)


Axle to Axle Length - 88.0 (c) / 34.6 (in)


Deck Construction - Powerlam (Fiberglass, Maple)


Deck Stiffness - Stiff


Graphic Material - Maple


Grip Tape - 46 Grit - Alum. Oxide


Deck Tip Angle - 20


Deck Length - 94.0 (c) / 37. (in)


Deck Width - 22.0 (c) / 8.7 (in)


Deck Weight - 1.9 (kg) / 4.1 (lb)


Truck Type - ATS. 12


Truck Material - Die-Cast Alum. Hanger and Base; Cromoly axle


King Pin - CrMo


Suspension - Orange Bushing


Axle Width - 40.0 (c) / 15.8 (in)


Axle Diameter - 12mm (Solid)


Hub Type - FiveStar


Color - Black


Accepts Bearing Size (OD) - 28mm


Bearing - 12x28mm


Tyre Type - T3 (8") - 200x50


Tyre Color - Black


Binding Type - F5


Hardware Type - Black Zinc / Nickel


Grab Handle - Drilling Required


Brake Compatible - Yes


Brake Included? - No


Assembly - Wheels Off Component Pack


Overall Length with Matrix - 114.4cm


Overall Length with Vector - 109.1cm


Overall Length with ATS - 108.7cm







Product Tags
About MBS Mountainboards
Founded in 1993 in Colorado Springs, CO, MBS pioneered the sport of mountainboarding to extend the snowboard season all year round. We are the original mountainboarding company and lead the industry in developing innovative and high performance mountainboard products. We are dedicated to the advancement of the sport and its riders around the world.