Regular price
£1,475.00
Sale price
£1,099.00
Unit price
per
Sale
Sold out
We have 1 in stock
Share
View full details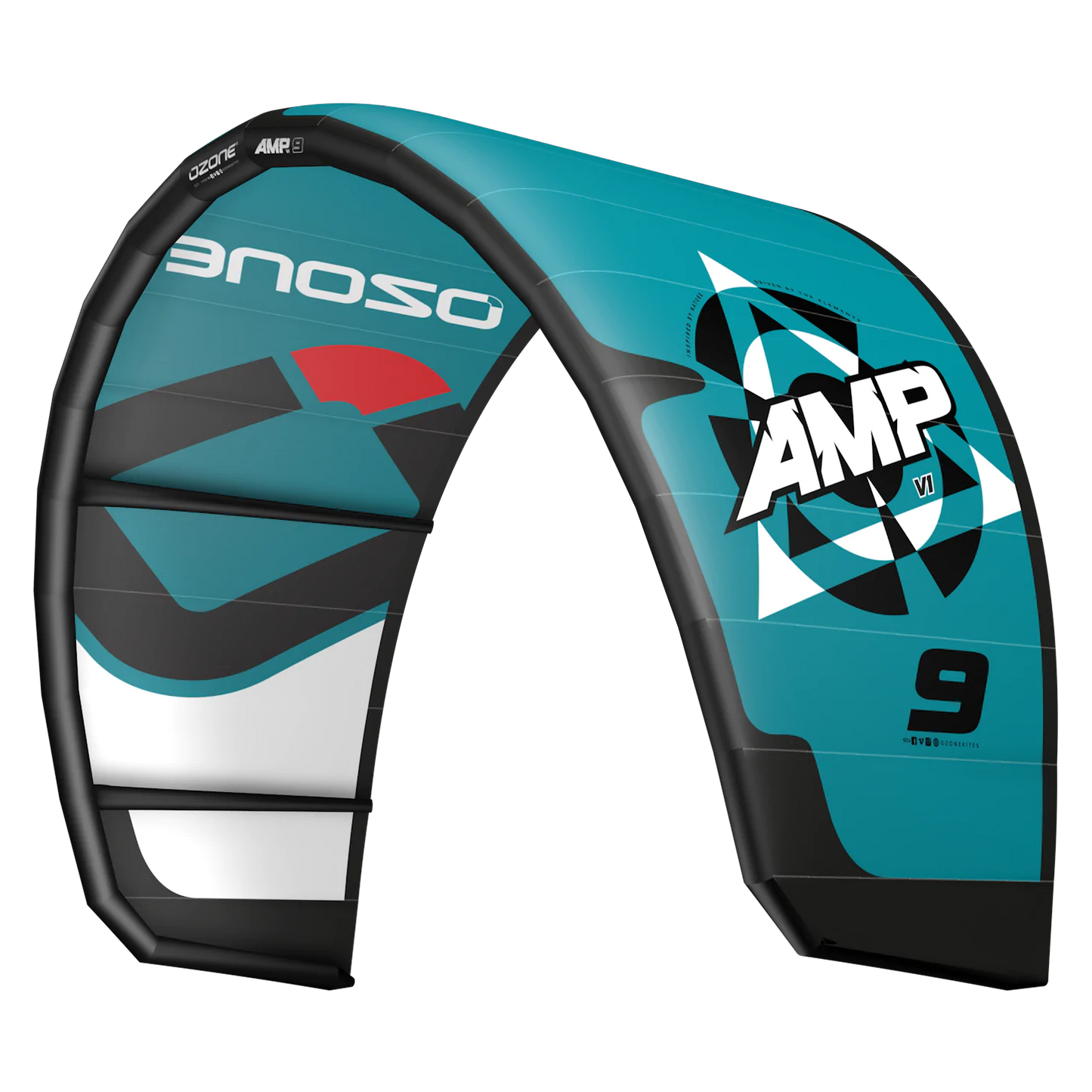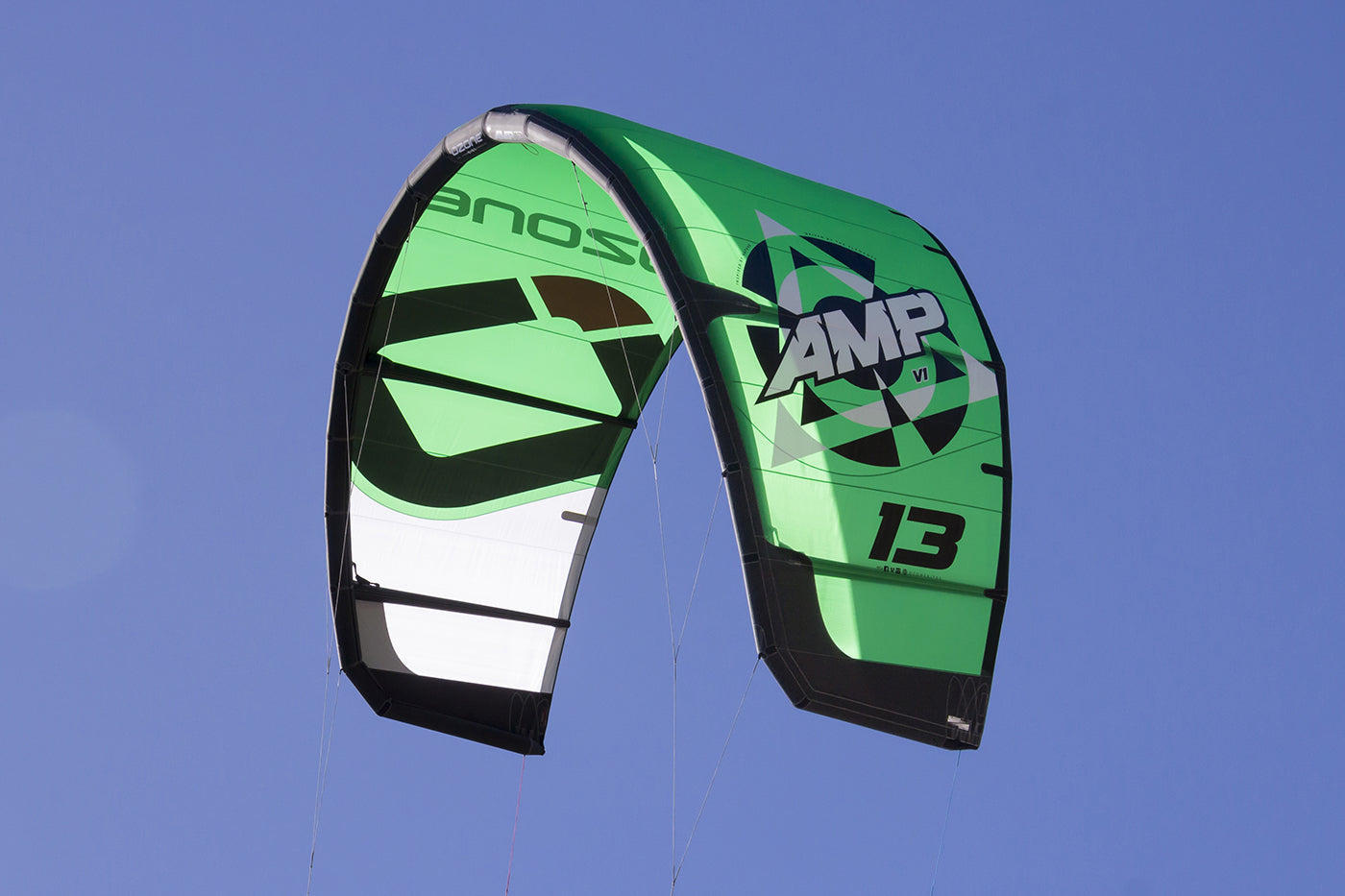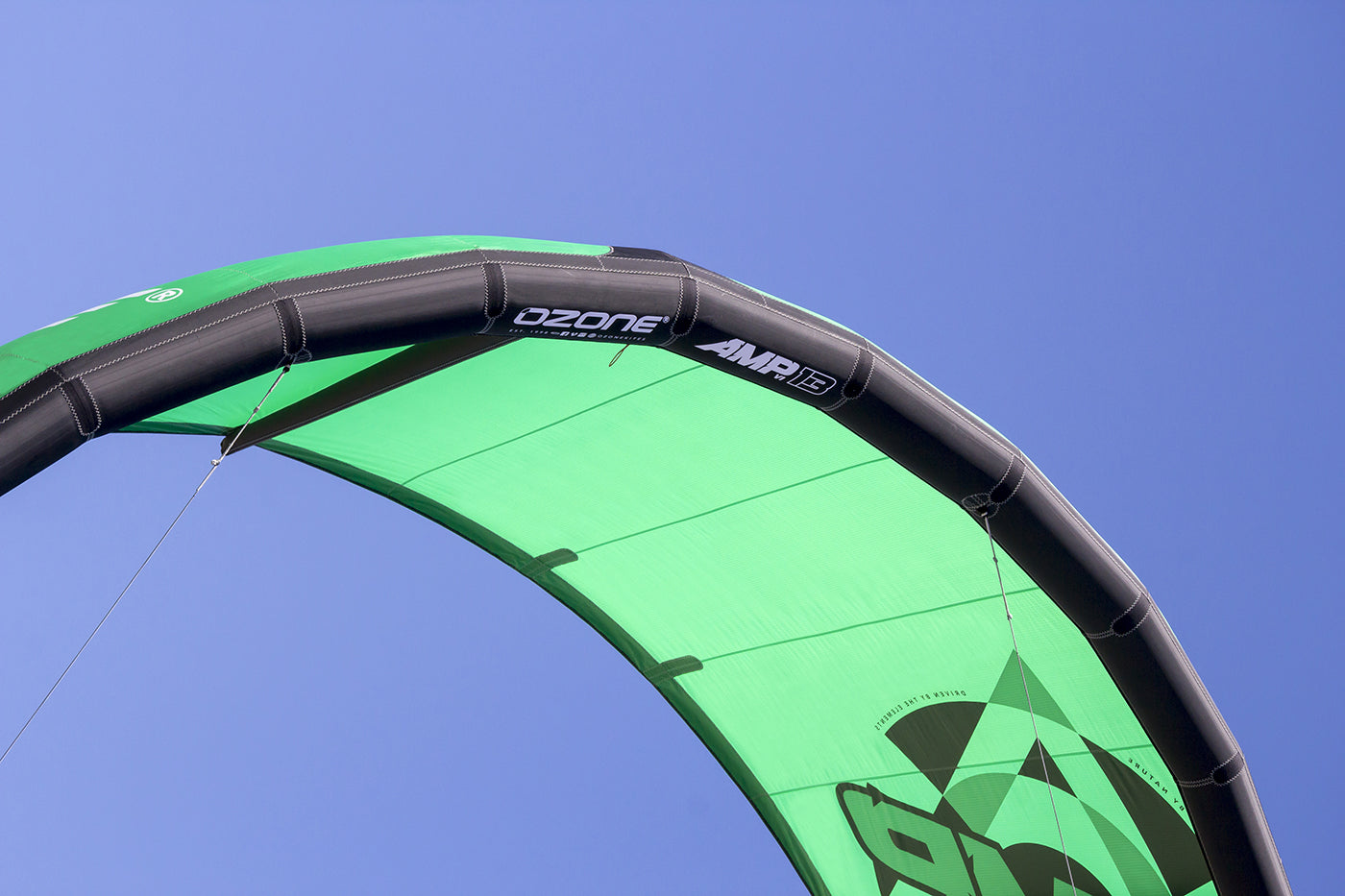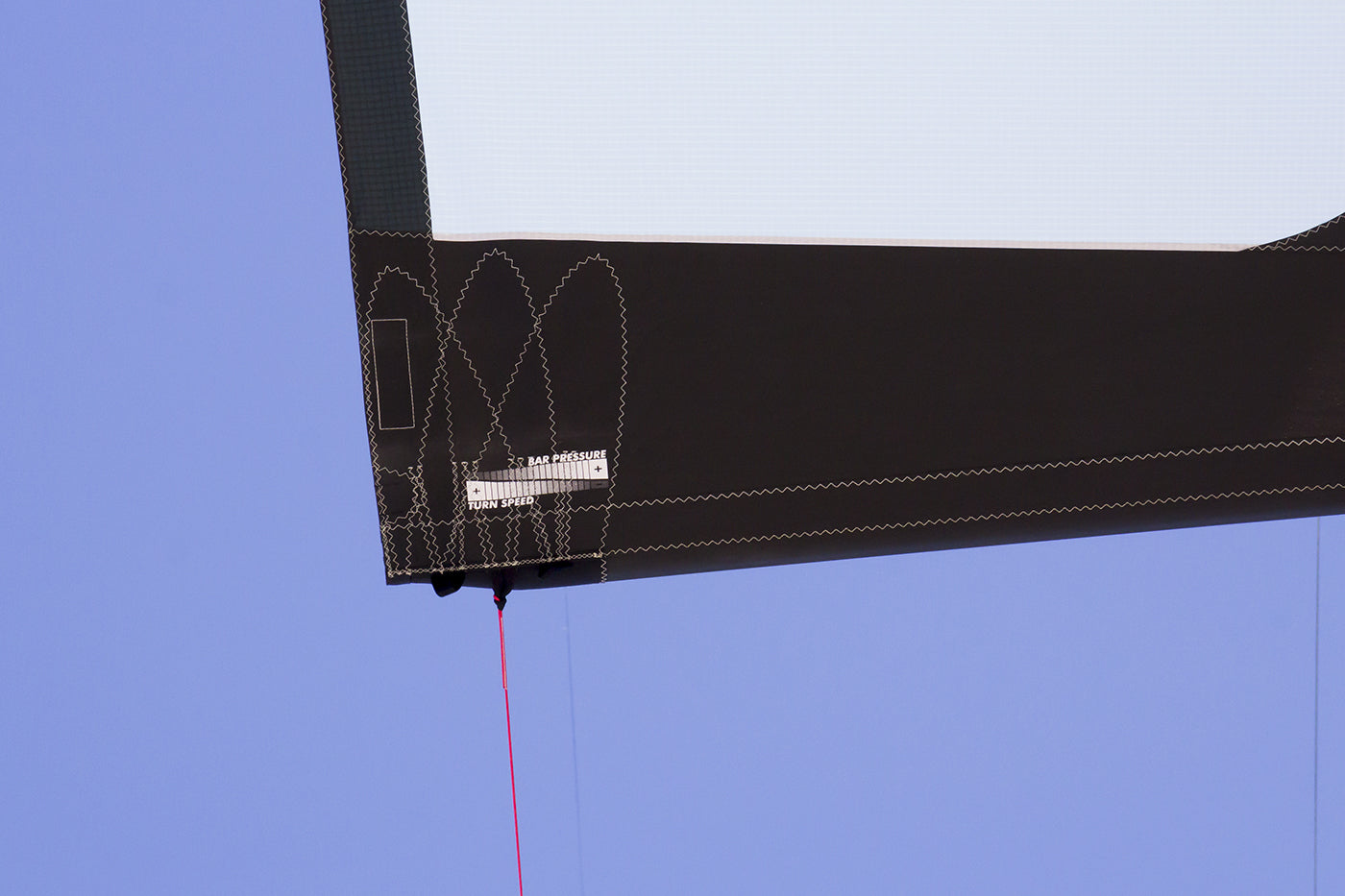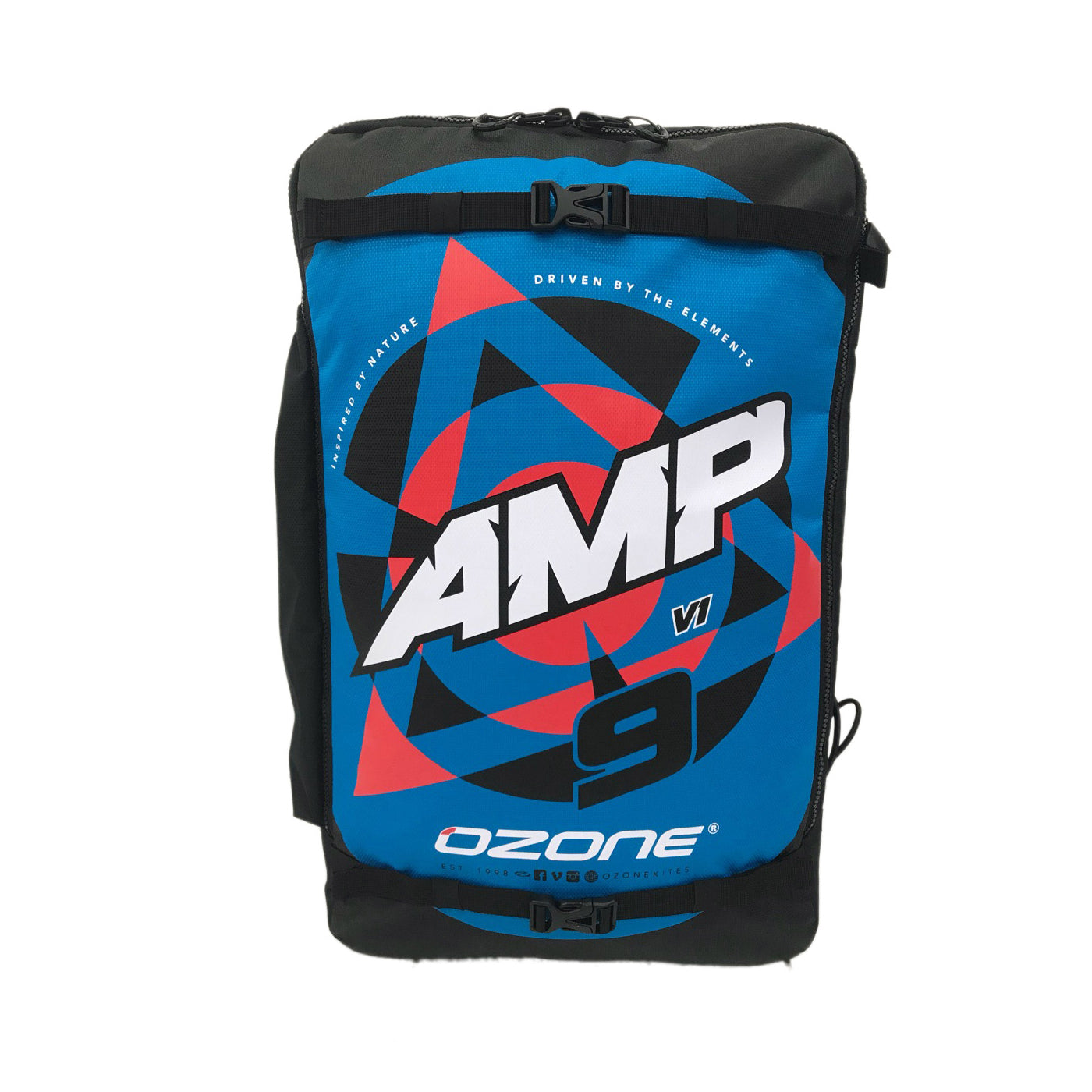 Ozone Amp V1
THE AMP V1 REPRESENTS A NEW PARADIGM IN C-KITE DESIGN. IT IS A PROGRESSIVE YET USER-FRIENDLY FREESTYLE AND PARK-STYLE KITE, OFFERING AMATEUR TO PRO THE RESPONSE, FEEDBACK AND CONTROL NEEDED TO TAKE THEIR RIDING TO THE NEXT LEVEL.
The design team focused on creating a kite that was both predictable and adaptable for hooked and un-hooked riding. The AMP has been developed to grow with you; no longer are the progressive kites for just the Professionals!

Whether you're learning your first un-hooked raley, boosting kite loops, or styling out advanced park and freestyle manoeuvers, the AMP will keep you in control with the highest level of feedback, predictable turning speed and a similar feeling precisely tuned across all sizes. It is ultra smooth to fly and provides inspirational confidence to go for it!
The AMP features three unique and easily interchangeable performance settings to compliment your skill set and riding needs:
4-Line Bridle Mode Setting 1 – Freeride / Freestyle / Kite Loop
4-Line Bridle Mode Setting 2 – Unhooked Freestyle / Park
5-Line Mode – Unhooked Freestyle / Park (Advanced)
Backline adjustments allow you to further tune the AMP to your personal preference. The attachment closest to the trailing edge provides lighter bar pressure and a faster turn speed. The attachment closest to the leading edge provides heavier bar pressure and a slower turn speed.
There's no need to feel left behind, join the progression and stay AMP'd!
The AMP is available in 7m, 9m, 11m, 13m, and 15m and in 4 colour schemes. Custom colours are also available.
Construction Features
Exceptional Ozone Factory Construction - World-class construction in our own factory, using the highest quality materials and hand checked Quality Control at every step. The Ozone factory also manufactures our Paragliding and Speed Wing range; the same Quality Control processes are used across all products.
Designed with OZ-CAD - The FUTURE is NOW - All Ozone kites are designed and developed using our own highly advanced custom built CAD software. Our designers are able to work with features specifically tailored to the unique forms and structures of technical Inflatable and foil kites. Part of our design team is dedicated to the upgrade of the CAD code and addition of new modules and features to the program as the development of our kites continues.
Teijin TechnoForce D2 & Teijin Dacron - Teijin is the world's leading supplier of polyester fabrics and sail materials for marine sports. We use the remarkably durable Teijin D2 canopy material in all our water kites. Teijin D2 is the benchmark in quality with proven superiority in durability and dynamics.
We use the incredibly strong and reliable Teijin Dacron in all our water kites. Dacron is used on parts requiring rigidity and stability – the Leading Edge, Struts, Wingtips, and all loaded areas with extra reinforcement for enhanced load distribution and durability.
Internal Reinforcements - What's on the inside counts too – All Ozone kites are internally reinforced for improved strength and durability; such as a Double layered Dacron + Insignia taped Leading Edge closing seam with high strength threads.
Double Stitched Folded Seams - Sail canopy seams are stitched, folded, and then stitched again for a clean and strong connection of the panels.
Load Distribution Panels - Dacron reinforcements are used on all loaded areas for enhanced load distribution. This means all loads are spread evenly into the sail ensuring the kite flies and performs at its best.
Direct Connect Struts - Our Direct Connect construction method improves load distribution between the Leading Edge, Struts and Canopy. The Struts are connected directly to the Leading Edge with internal reinforcements and external webbing. This unique construction method ensures clean profiles are maintained with the optimum canopy tension.
Reinforced Leading Edge and Struts - The Leading Edge and Struts are reinforced in high stress areas to ensure the kite canopy remains in shape and performs at its best.
Reinforced Trailing Edge - Double layer Teijin D2 Trailing Edge strip with an internal light weight Dyneema reinforcement – this reduces canopy wear and helps to maintain optimum Trailing Edge tension as designed. The Dyneema line also reduces any potential stretch at the Trailing Edge.
Low profile aerodynamic Scuff Pads - Leading Edge bumpers are often large and unnecessary cosmetic items. At Ozone we build our kites for performance and durability using the best materials & components available. Any areas requiring scuff protection we use a lightweight durable material with superior abrasion resistance, while keeping a low profile in order to reduce drag and maintain performance.
4-Line Pulleyless System - NO pulleys, NO problems. We design all our inflatable kites without pulleys, to inherit the unique Ozone feeling and performance across our range.
One-Pump Inflation System - The One Pump inflation system enables quick and easy setup with single point inflation of the kite. All Struts are connected to the Leading Edge via inflation points – air will flow through the hose to inflate the entire kite. Clips seal the hose connecting the Struts and Leading Edge to prevent unwanted airflow in case of damage.
Tuned Bridle Geometry - We work extensively during our R&D process to develop the size range to feel in tune with each other. Every kite has a unique bridle layout, individually tested and fine-tuned to maximize the feeling and performance.
Fool proof line connectors - Fool proof, colour coded and numbered line connectors prevent incorrect rigging of the flying lines to the kite.
Anti-Snag line deflectors - The Anti-Snag line deflectors prevent bridles and lines from tangling around the wing tip. Safety is increased when launching with a partner and water re-launch is made easier.
Unique bladder construction - Our bladders are constructed in-house with advanced custom built welding machines. Double layered sections are applied to any potential wear areas.
Back-line Trimming options - Customise your handling and bar pressure with the back line bridle attachments. Closer to the Leading Edge for slower turn speed and more bar pressure, or closer to the Trailing Edge for faster turn speed and less bar pressure.
Anti-Flap Soft Battens - Soft Battens strategically positioned along the Trailing Edge provide canopy support and reduce flutter, enhancing kite feedback to the rider and also reducing canopy material wear.
Bar Size
Bar sold separately. We recommend the Wakestyle V4 Control System in 38cm or 45cm with 23m lines.

Wind Range
Based on 80kg average rider
| Size | Knots |
| --- | --- |
| 7 | 20-30 |
| 9 | 17-28 |
| 11 | 16-25 |
| 13 | 15-23 |
| 15 | 12-20 |
Package Contents
Kite Only
- Kite, Kompressor Bag, Repair pack
About Ozone
Ozone is one of the world's leading manufacturers of Kites and Paragliders, created around a dedicated team of passionate riders and pilots that share the same outstanding passion for nature, exciting sports and progress. Their development of their own manufacturing facility and bespoke design software together with their commitment to offering full product life cycles makes them stand out.