Regular price
Sale price
£500.00
Unit price
per
Sale
Sold out
We have 1 in stock
Share
View full details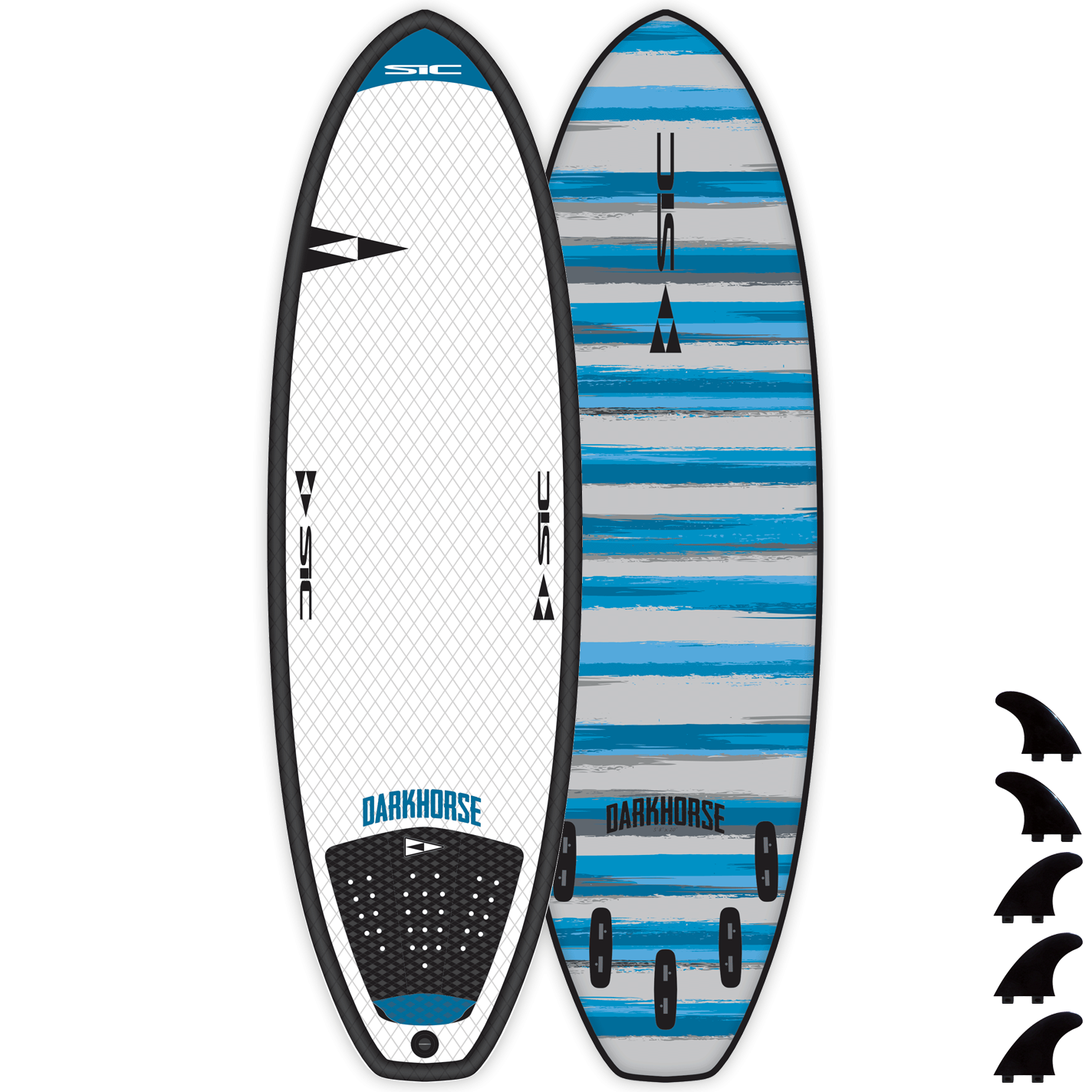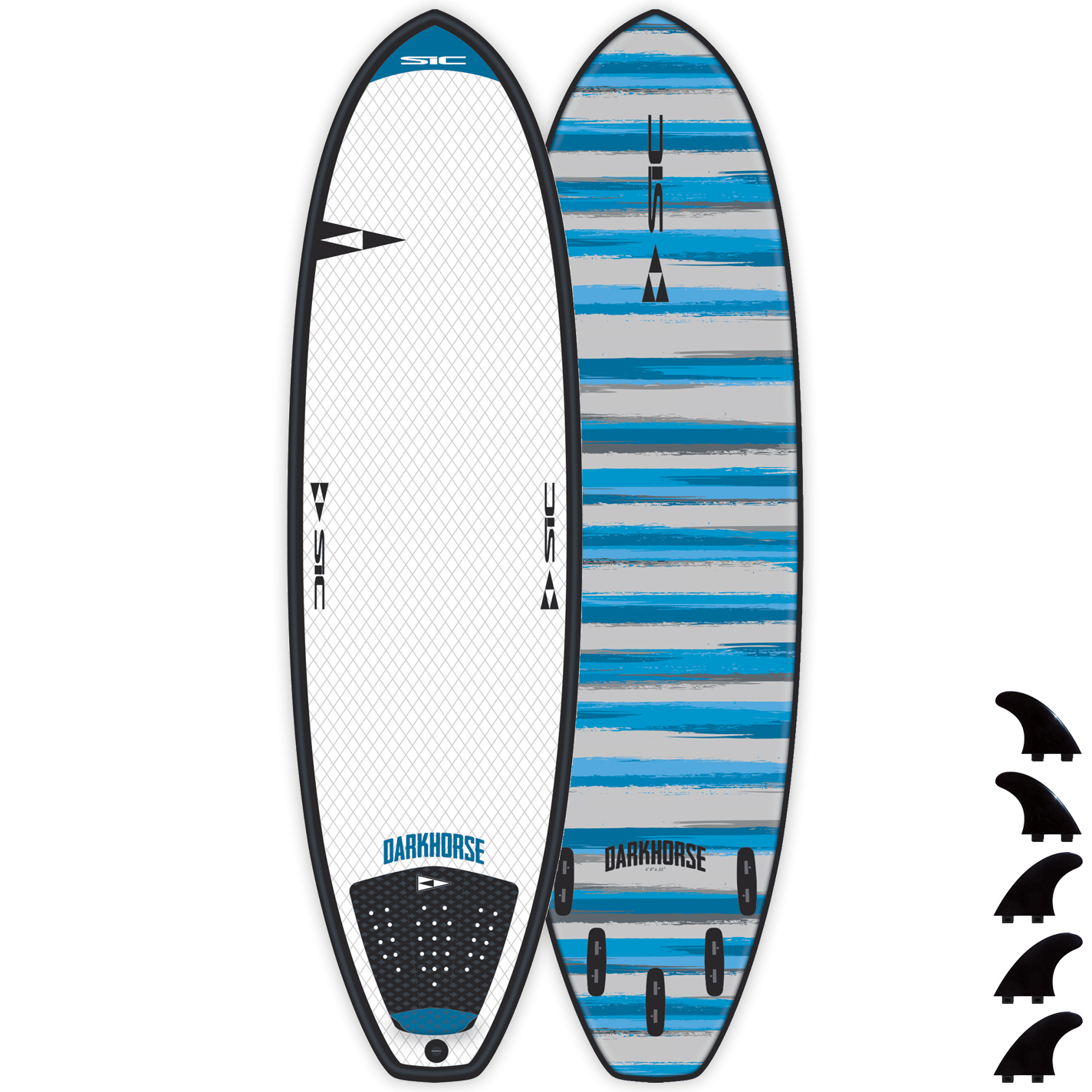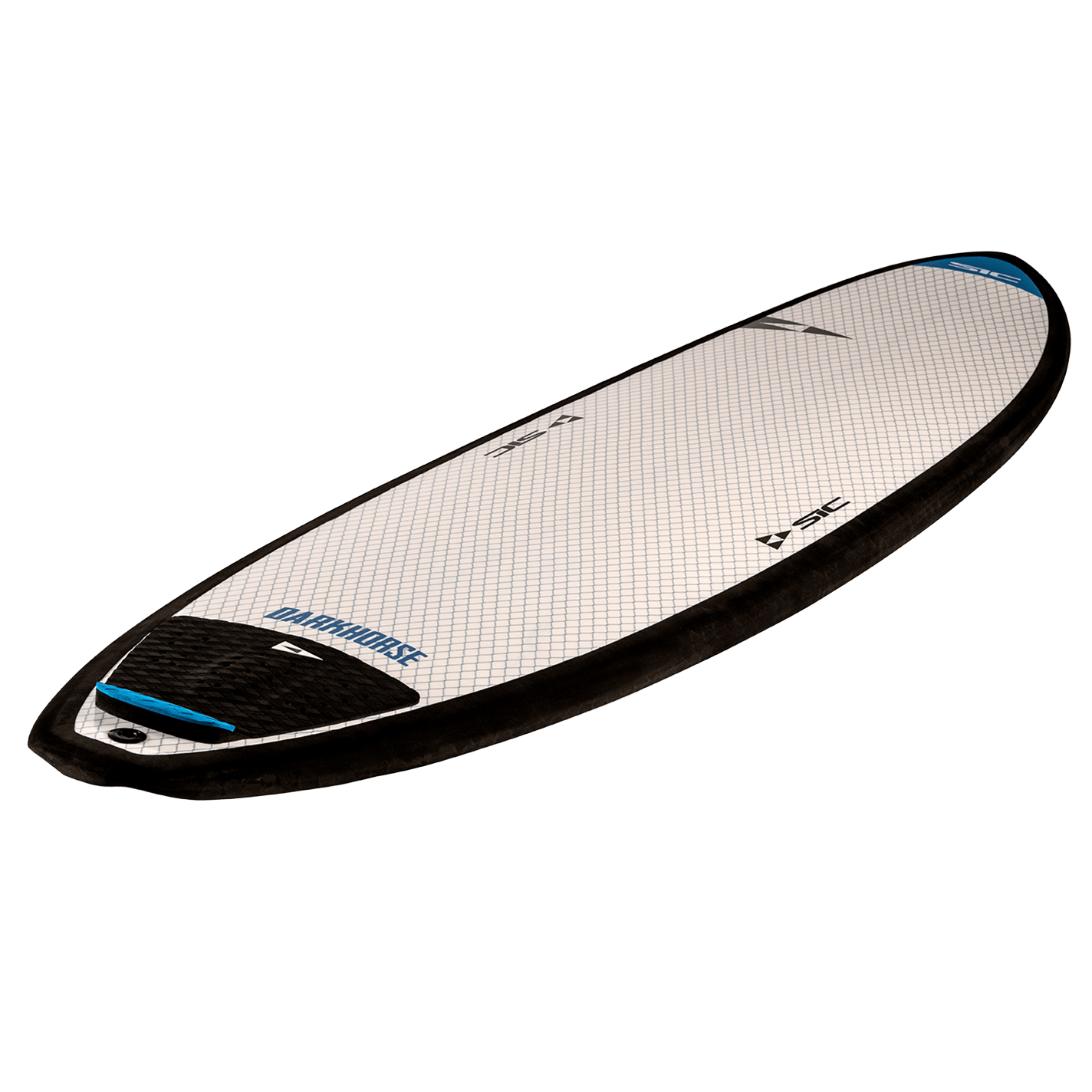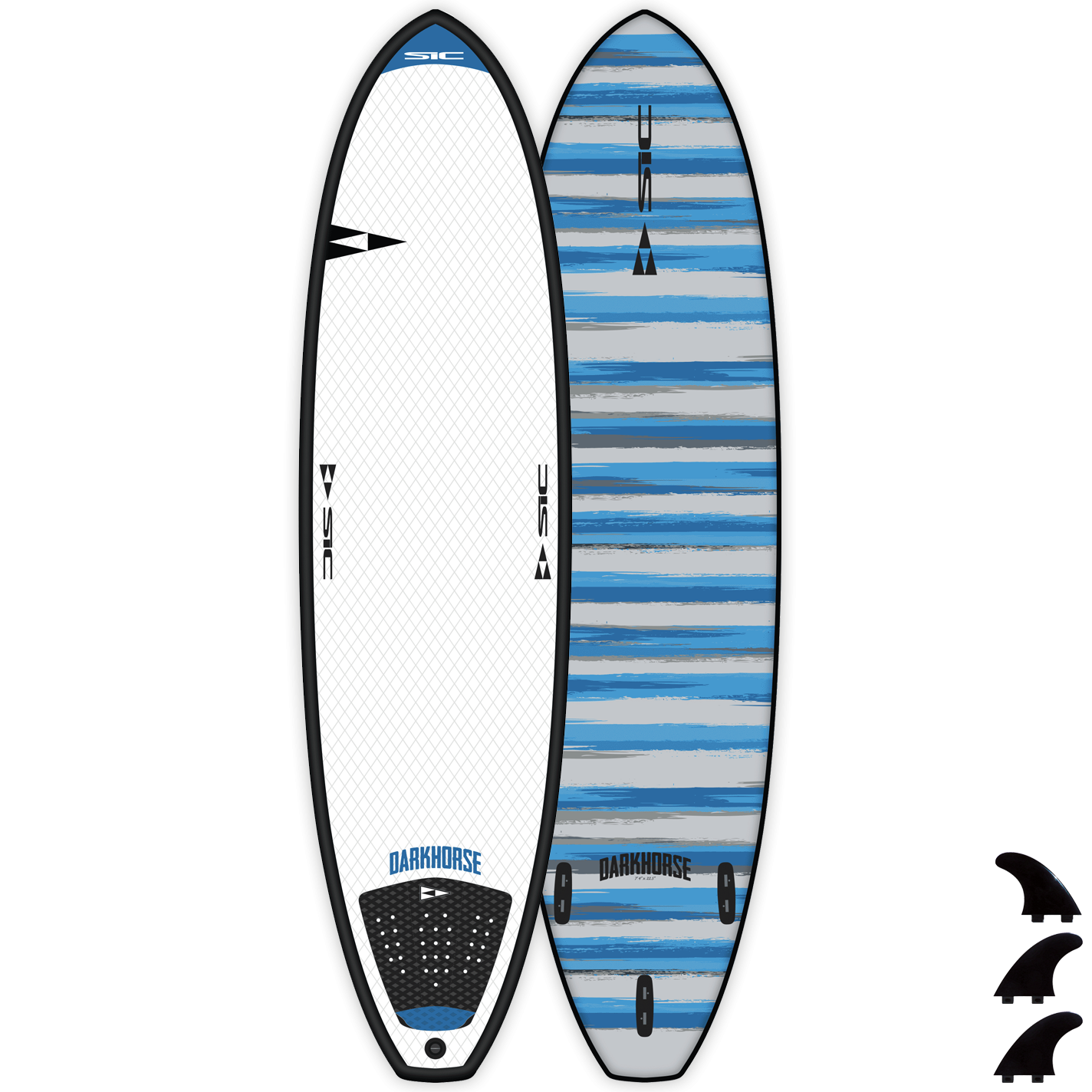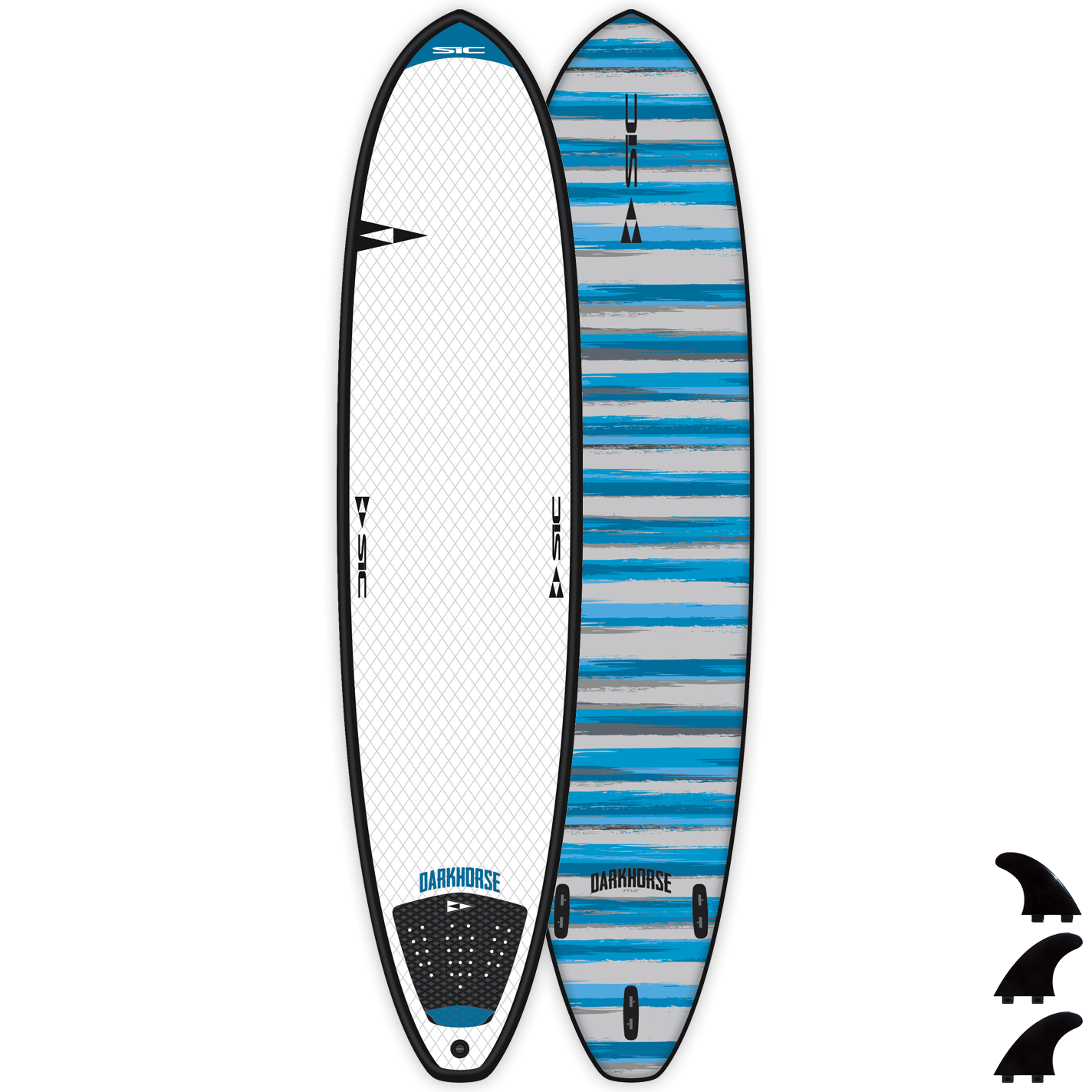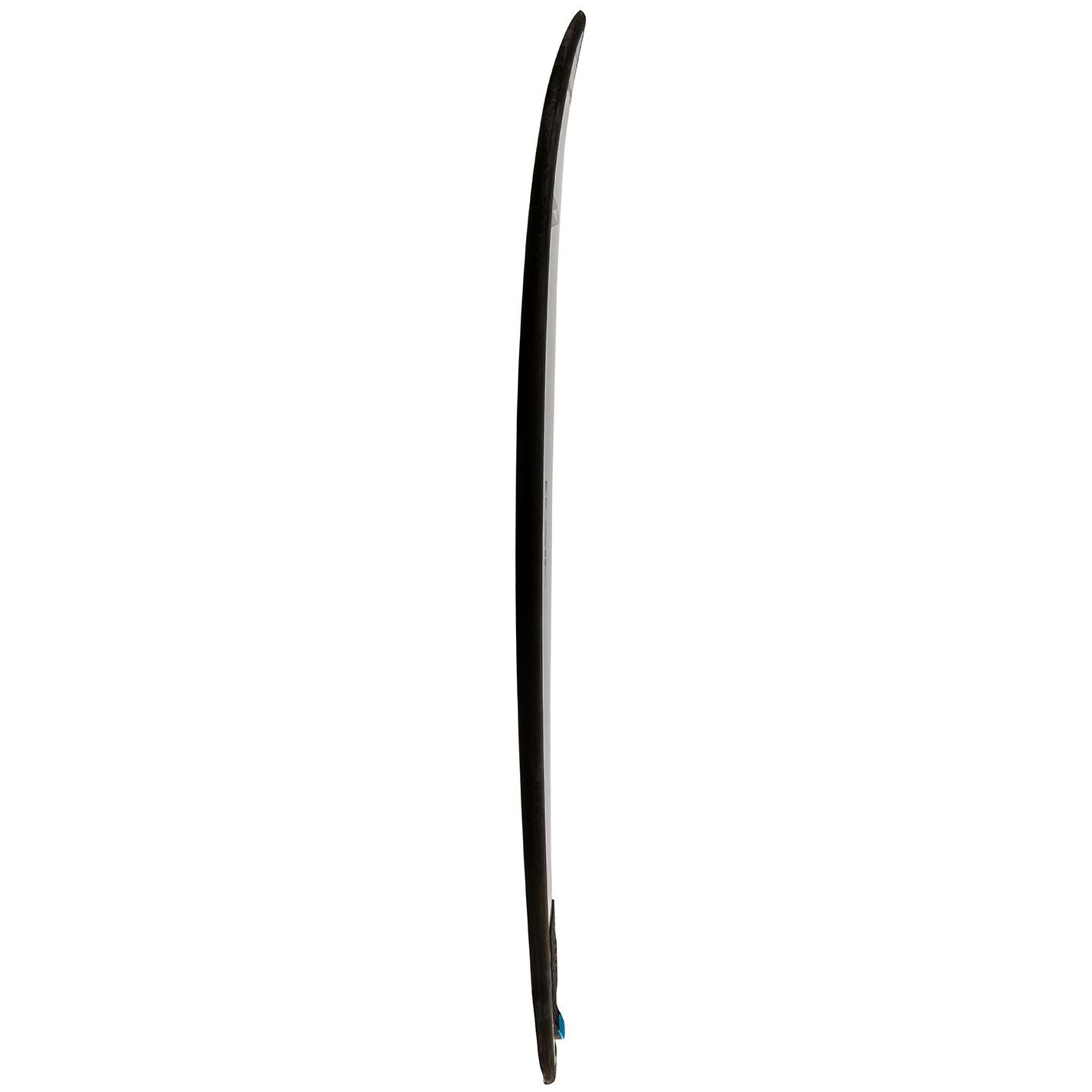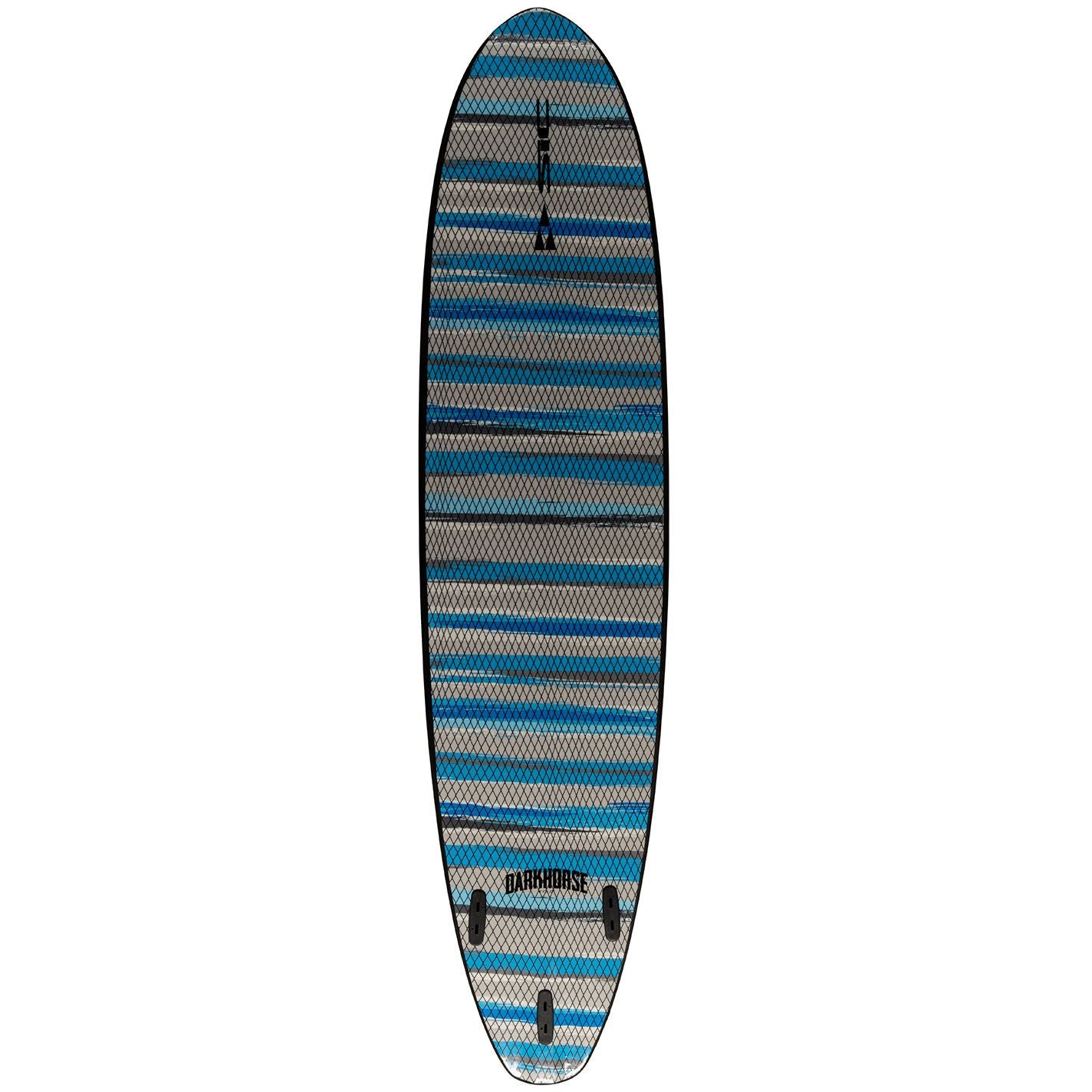 SIC Darkhorse Soft top Surfboard
Summary
The soft board revolution is on. Great shapes and highly engineered construction come together in a vortex of style and performance.
Ideal for

Beginner surfers
Intermediate-to-advanced surfers looking for fun times in junky waves, when their regular shortboards would bog.
Surfboard great for the whole family
Safe surfboard for rental shops and camps
Dimensions
5'8
Dimensions 

172.7 cm x 50.8 cm x 40L

Weight 

7.7 lbs / 3.5 kg

Max Riders Weight 

165 lbs / 75 kg
6'8
Dimensions 

203.2 cm x 55.9 cm x 60L

Weight 

9.9 lbs / 4.5 kg

Max Riders Weight 

240 lbs / 110 kg
7'4
Dimensions 

223.5 cm x 57.2 cm x 70L

Weight 

11.0 lbs / 5.0 kg

Max Riders Weight 

255 lbs / 115 kg
8'4
Dimensions 

254.0 cm x 58.4 cm x 85L

Weight 

13.2 lbs / 6.0 kg

Max Riders Weight 

275 lbs / 125 kg
About SIC MAUI
Like many a master shaper Mark Raaphorst did his time and paid his dues before setting up his own repair shop. He got hooked on SUP as soon as they started to appear on Maui and he very quickly found a way to combine his knowledge of moulded technology with his new passion. Before long SIC boards were winning almost every race they entered.