Regular price
Sale price
£1,050.00
Unit price
per
Sale
Sold out
We have more than 5 in stock
Share
View full details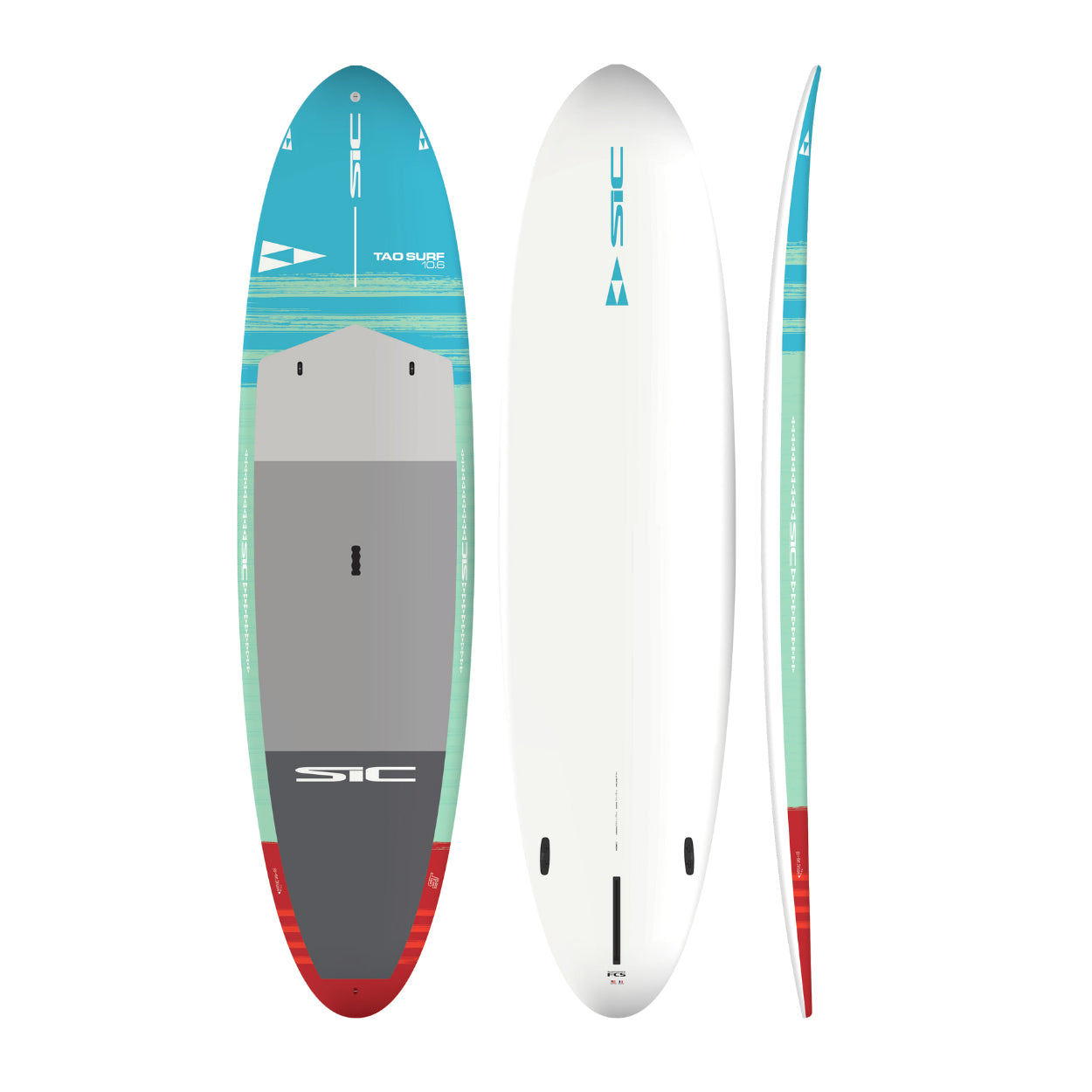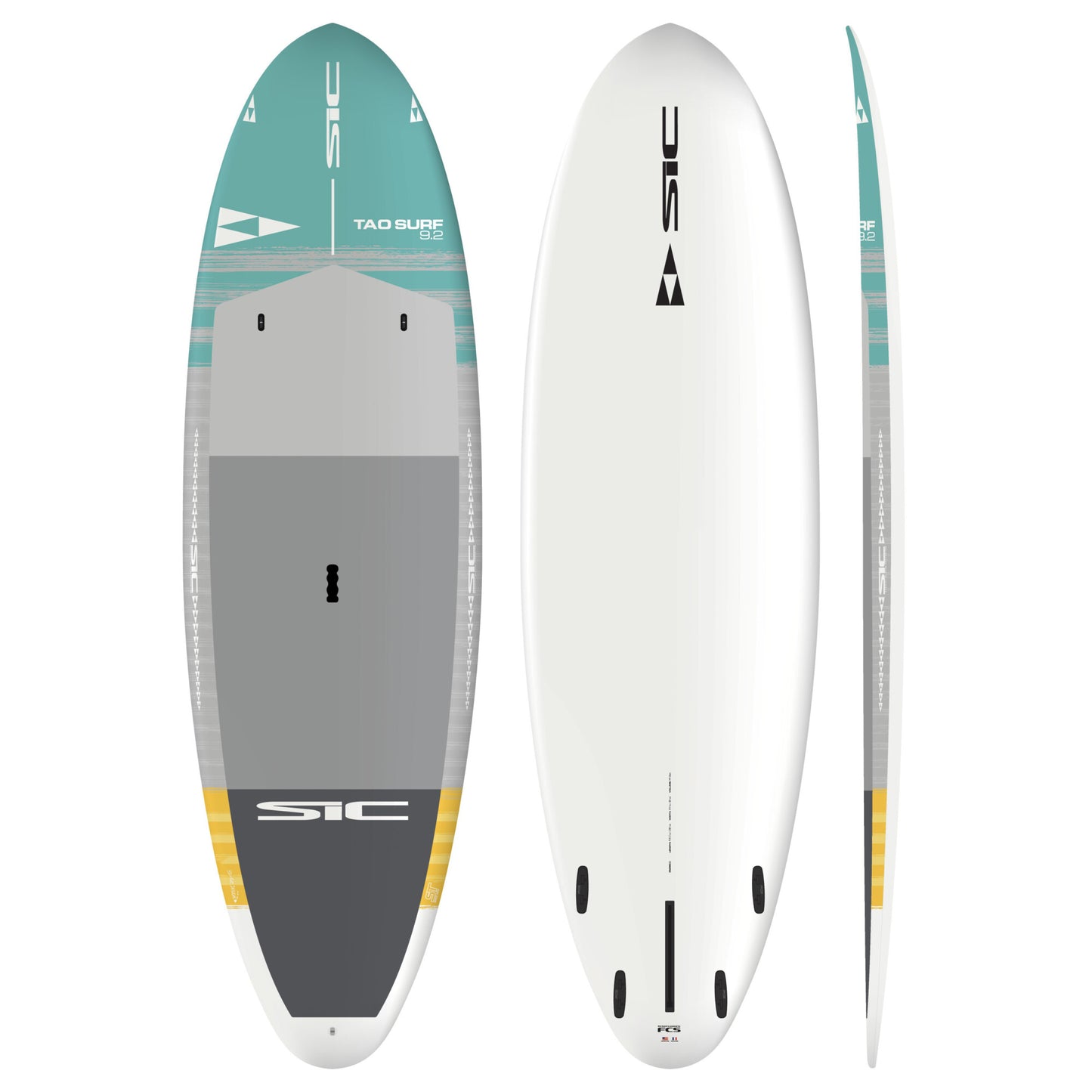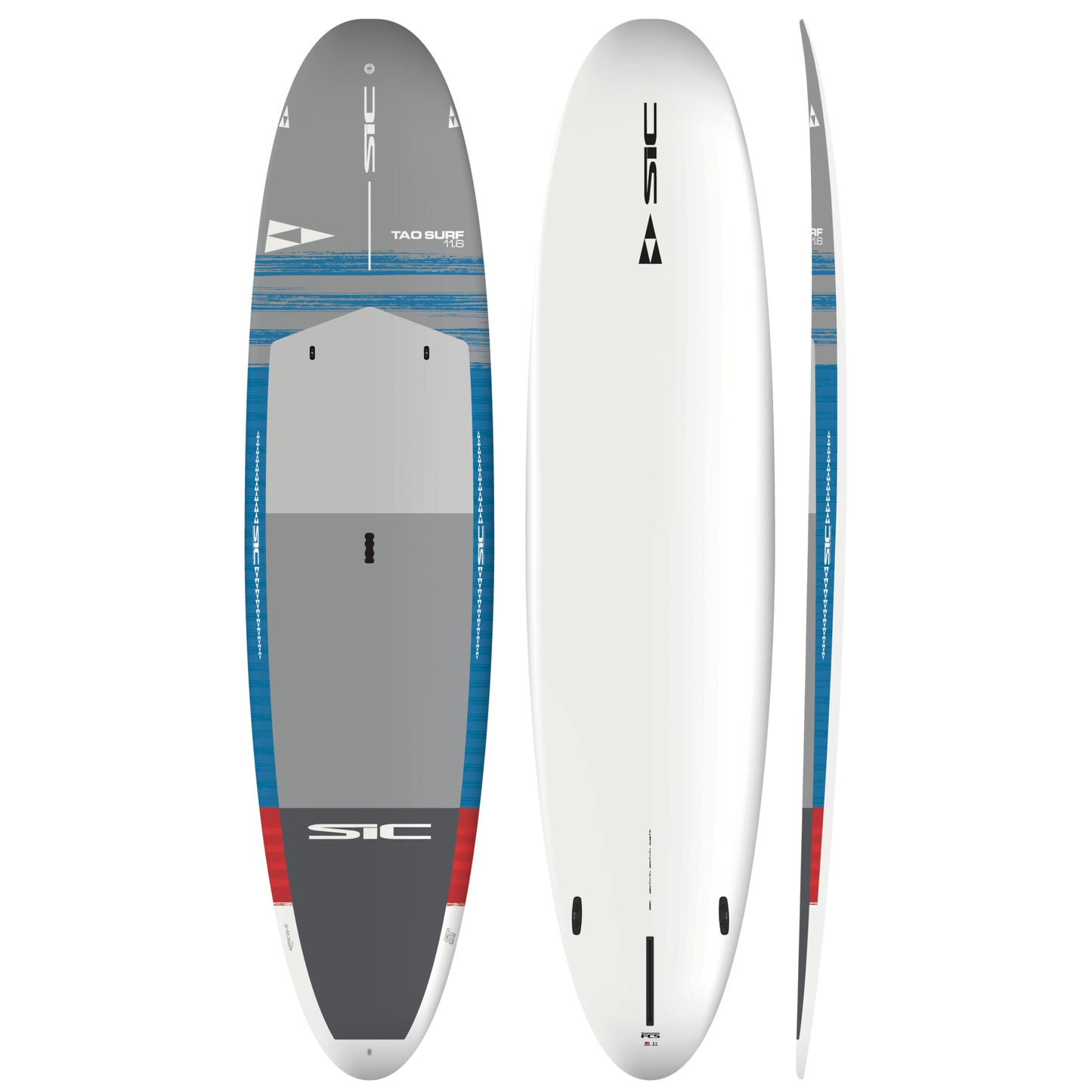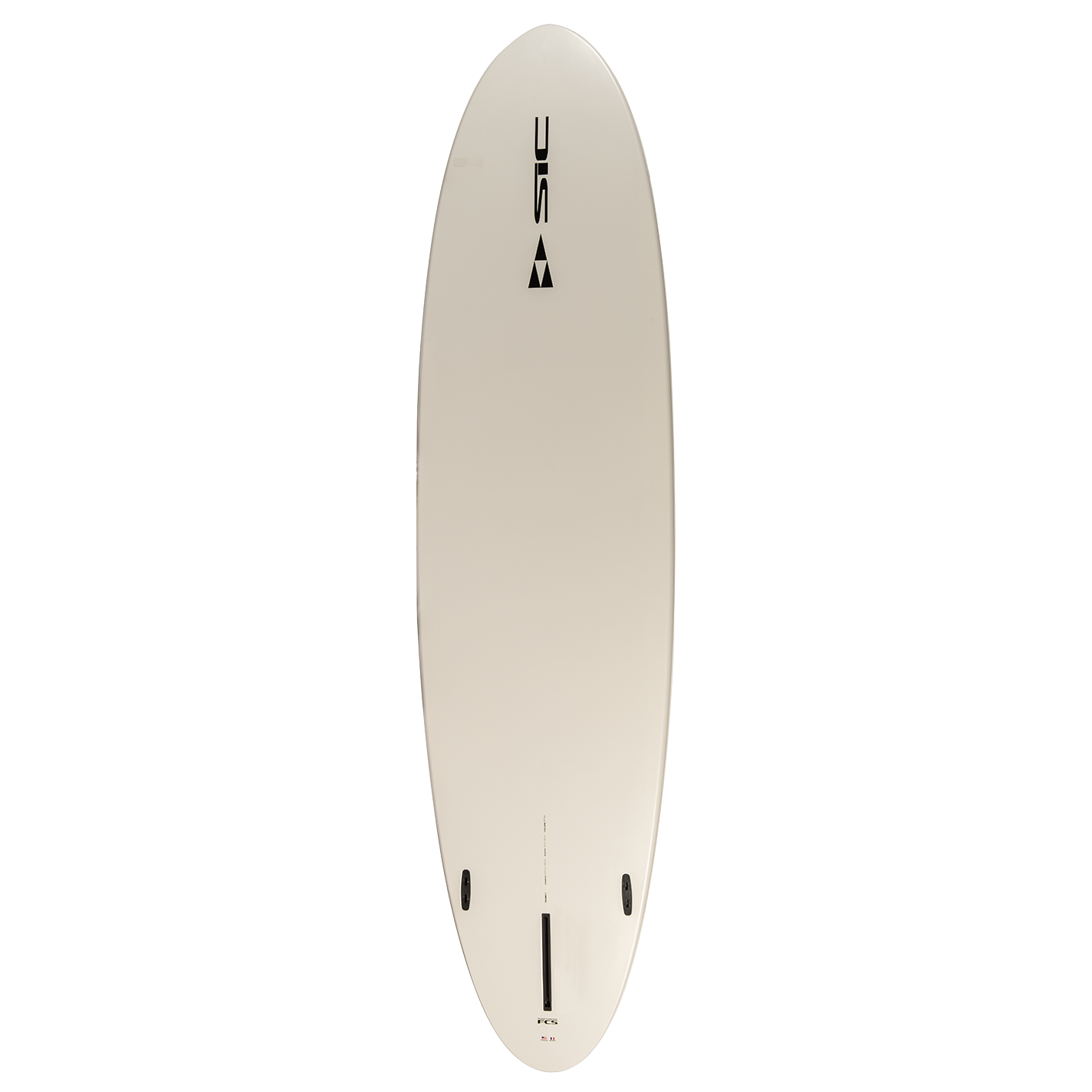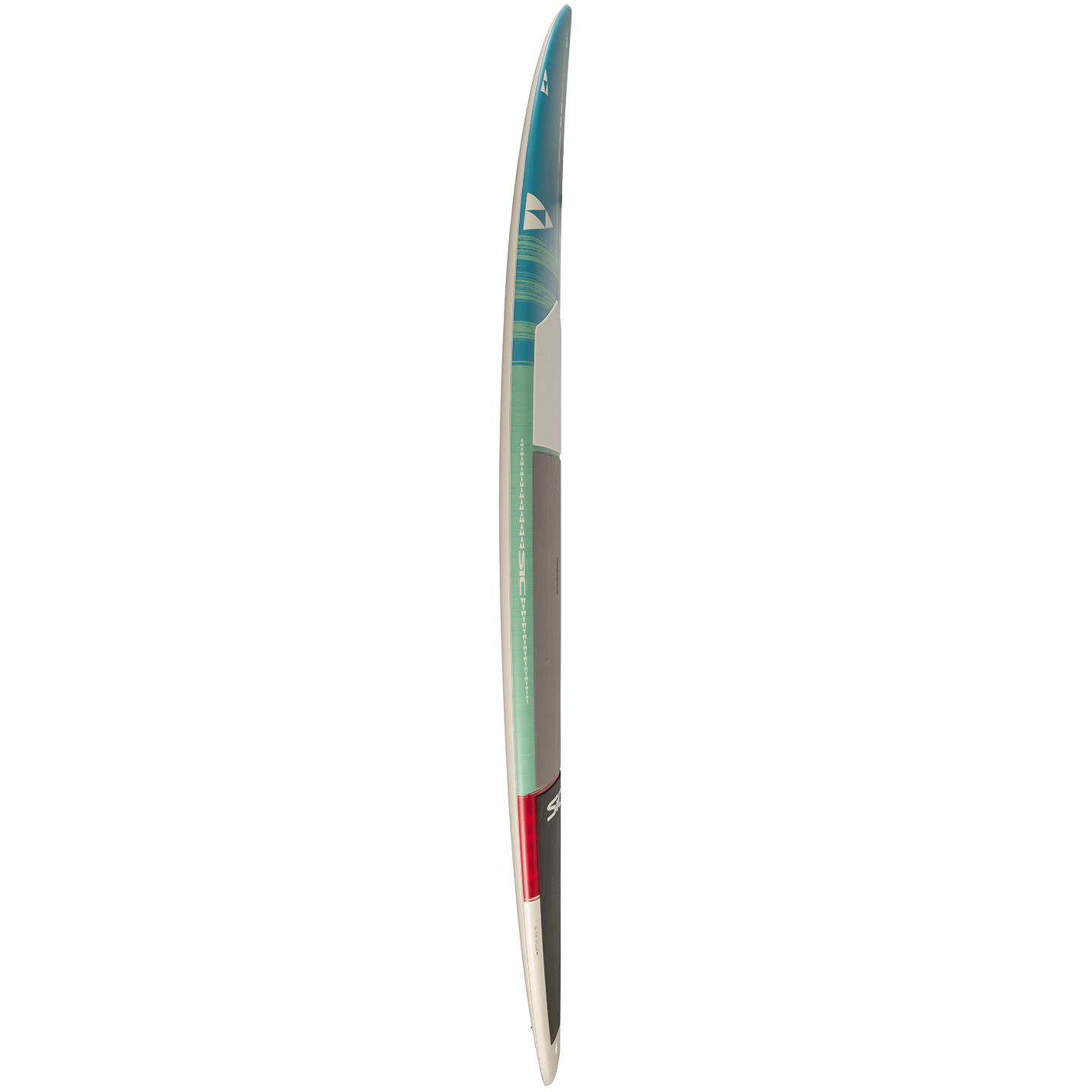 SIC Tao Surf (AT) ART Series
All Round / Surf
--
The TAO ART series is inspired by traditional surf design. The full nose and rounded pintail help you to drop into waves, carving down the line with ease. The wider widths make the board stable, which comes in handy when punching through the shore break or standing out in the lineup. These boards also make for nice cruising boards with a moderate rocker line that tracks and glides nicely through the water.
TAO SURF (AT) ART can run multiple fin configurations (single fin or thruster setup). The overall volume is designed to accommodate the whole family, small or large, while the ACE-TEC (AT) construction offers a unique combination of durability and performance at an affordable price.

Specifications

Length: 9'2
Width: 31.5"
Volume: 145L
Weight: 11.0kg
Length: 10'6
Width: 31.5″
Volume: 185L
Weight: 11.8kg
Length: 11'6
Width: 32.5″
Volume: 215L
Weight: 13.5kg
Technology
Ace Tech
- All TAO Series boards feature a Space Tech construction, which utilizes a polymer outer skin for impact resistance, and incredible durability. The EPS core is wrapped in fiberglass for added stiffness and durability.
- Molded, watertight eps foam core
- Fiberglass wrap
- woven fiberglass reinforcement patch
- woven fiberglass
- woven fiberglass REINFORCED RAILS
- Thermoformed ASA POlymer skin
- HONEYCOMB EMBOSSED EVA DECK PAD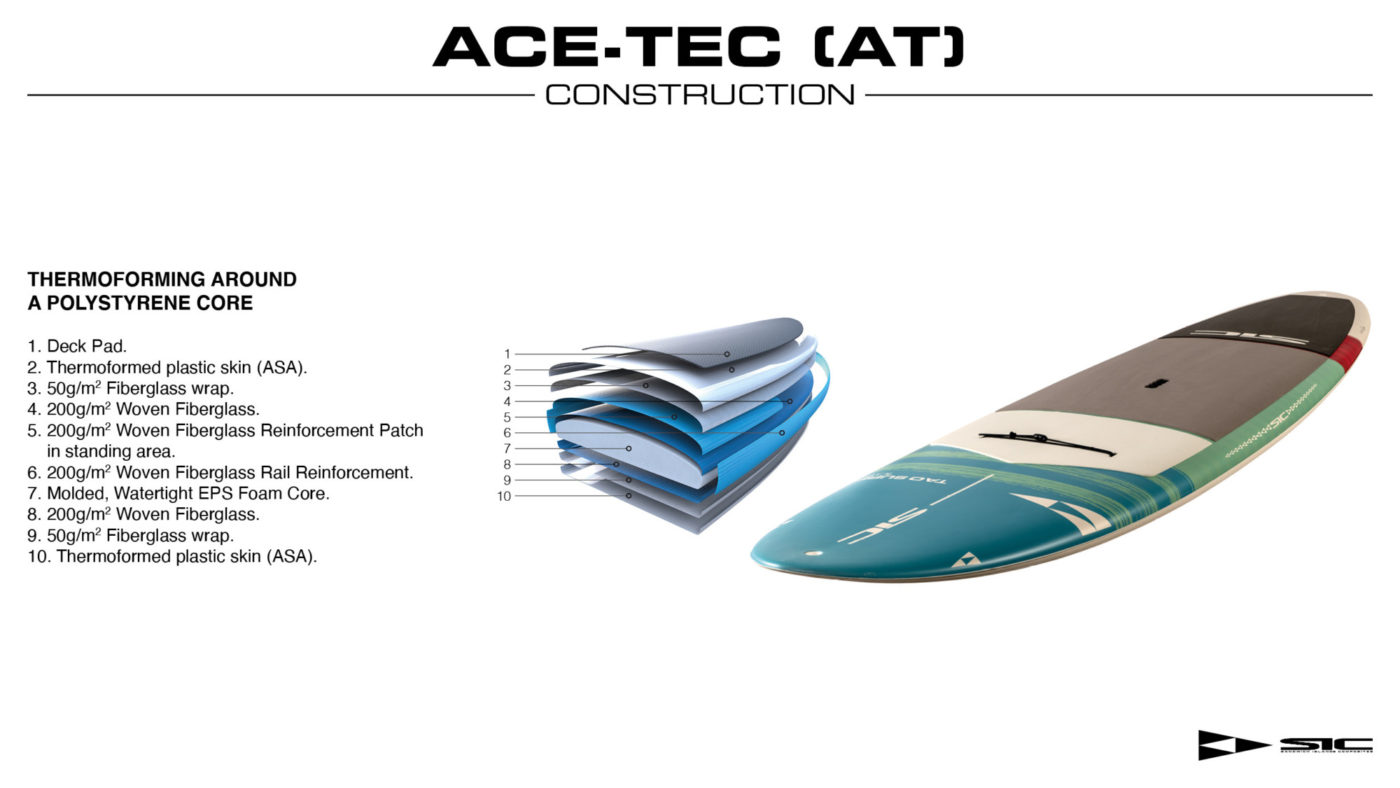 The TAO ART series is part of SIC's "ART Series" boards which utilize a proprietary digital direct printed graphic on the polymer skin. It delivers both beauty and durability simultaneously. Each substrate is first printed with a unique design and then thermo-formed over the fiberglass skin.
The art is UV stable and scratch resistant. This process allows SIC the flexibility to add durable art that will last for years.
About SIC MAUI
Like many a master shaper Mark Raaphorst did his time and paid his dues before setting up his own repair shop. He got hooked on SUP as soon as they started to appear on Maui and he very quickly found a way to combine his knowledge of moulded technology with his new passion. Before long SIC boards were winning almost every race they entered.