Regular price
Sale price
£220.00
Unit price
per
Sale
Sold out
We have 1 in stock
Share
View full details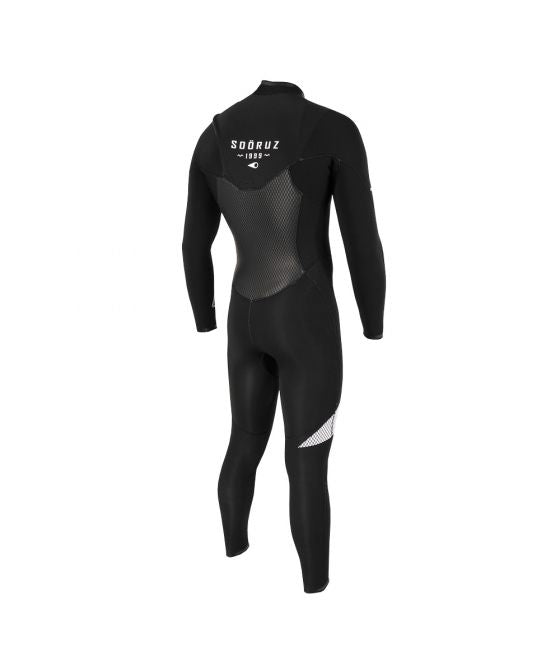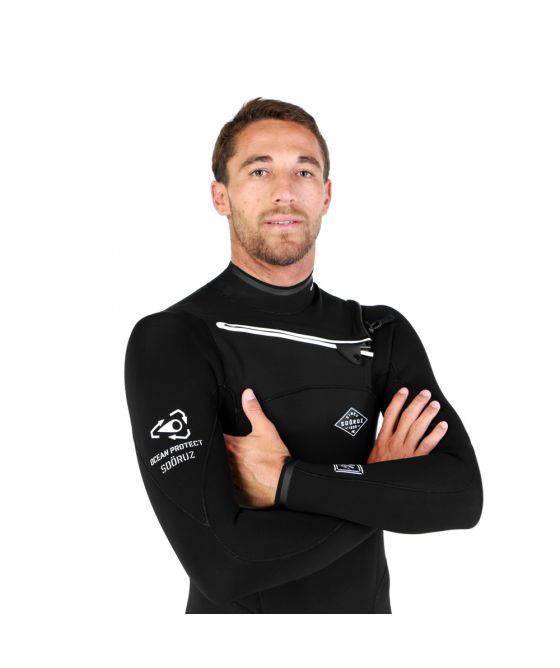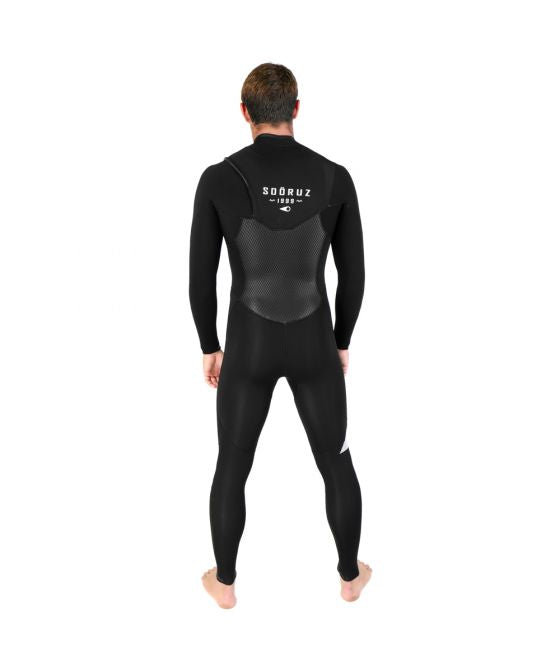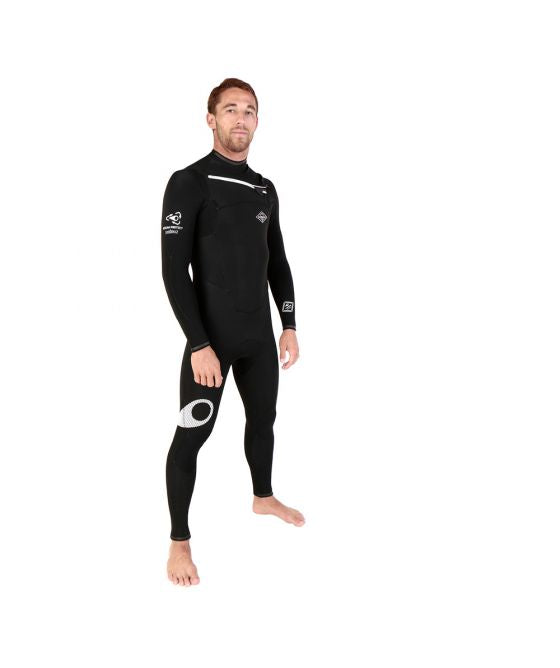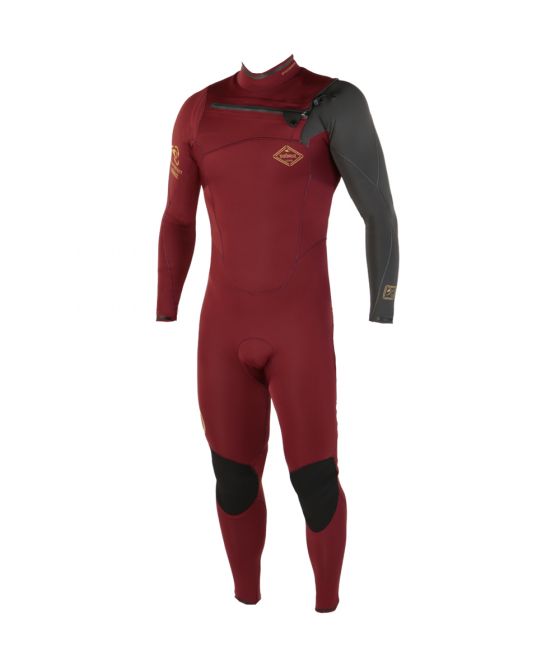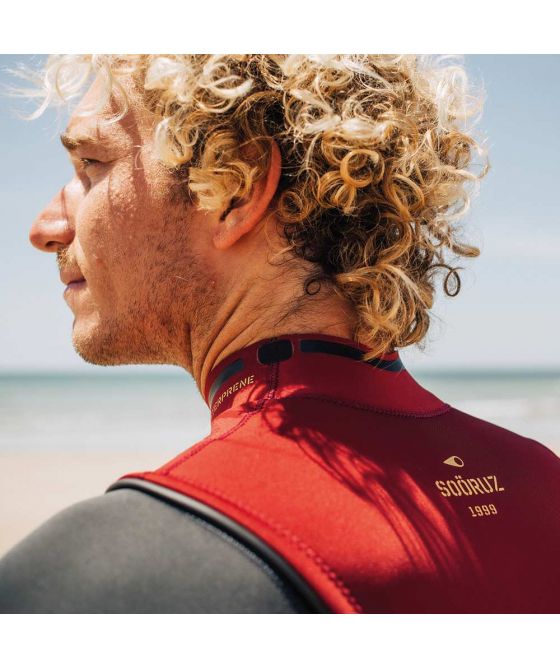 Sooruz FIGHTER 3/2 Fullsuit Chest Zip
Versatile fullsuit made with Oysterprene
--
Our all-purpose best-selling wetsuit Made of Oysterprene Y5, soft and light. An eco-responsible evolution that improves flexibility without increasing our prices. Oysterprene: foam made from oyster shell powder.
- The seams are sewn and glued (GBS) and reinforced with patches at intersections and critical areas.
- Recycled polyester Storm-Dry inner lining on the belly and back. (comfort, warmth+ quick drying)
- Our Black Diamond on the back, exclusive Soöruz material to protect you from the wind.
- Chest-Zip opening system, easy to put on and limits water entry.
- Multifunctional wetsuit, suitable for surfing, wake, kite and windsurf.

Oysterprene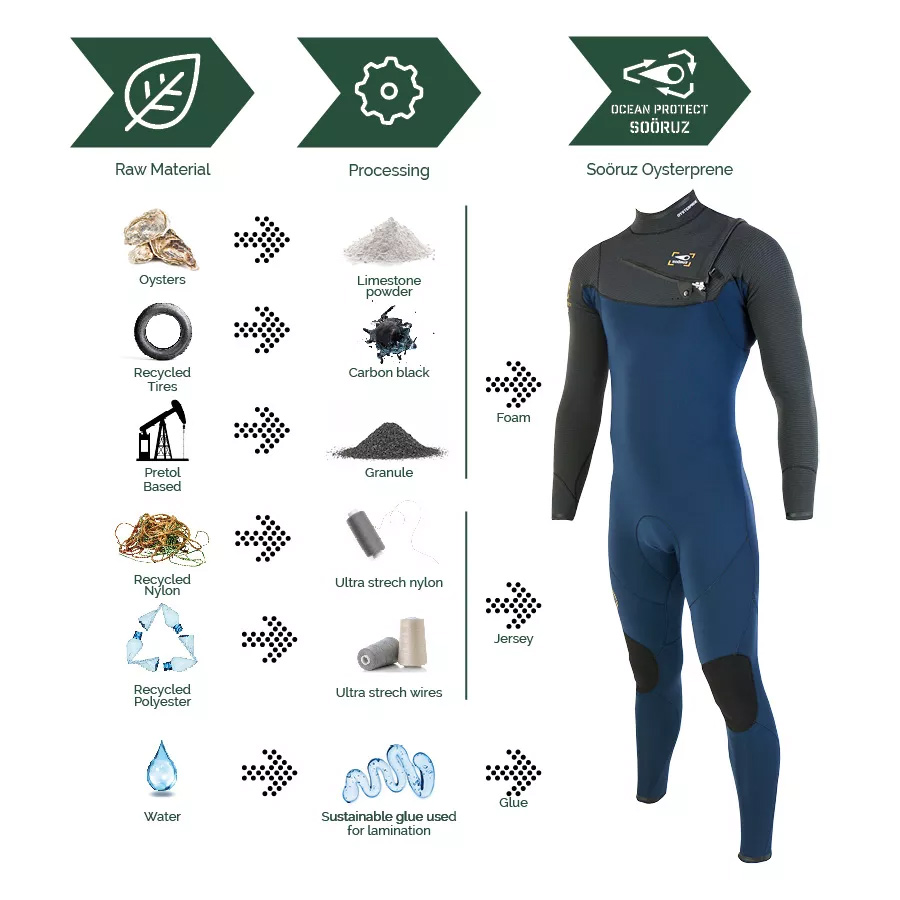 OYSTERPRENE© is used in our most flexible and efficient neoprene which are our expert and pro range (Guru+, Guru & GuruWind). The process consists in replacing the limestone by a natural, recycled and renewable product made from grinding of oyster shells. This solution allows us not to loose any of the wetsuits technical efficiency. While helping to improve our environmental footprint without additionnal cost to the customer. We are pleased to make this innovation available for big market players, and proud to know that a major will rely on our technology from winter 2020.


About Sooruz
Soöruz was created byriders for riders. Constantly innovating and adapting products to the needs of riders by following the evolution of their sports and making products in direct cooperation with them. That's how the "Rider's vision" concept was born. It has become the official slogan of the brand. The brand has put eco values at the core of their business and are pioneers in the development of Oysterprene.