Regular price
Sale price
£620.00
Unit price
per
Sale
Sold out
We have more than 5 in stock
Share
View full details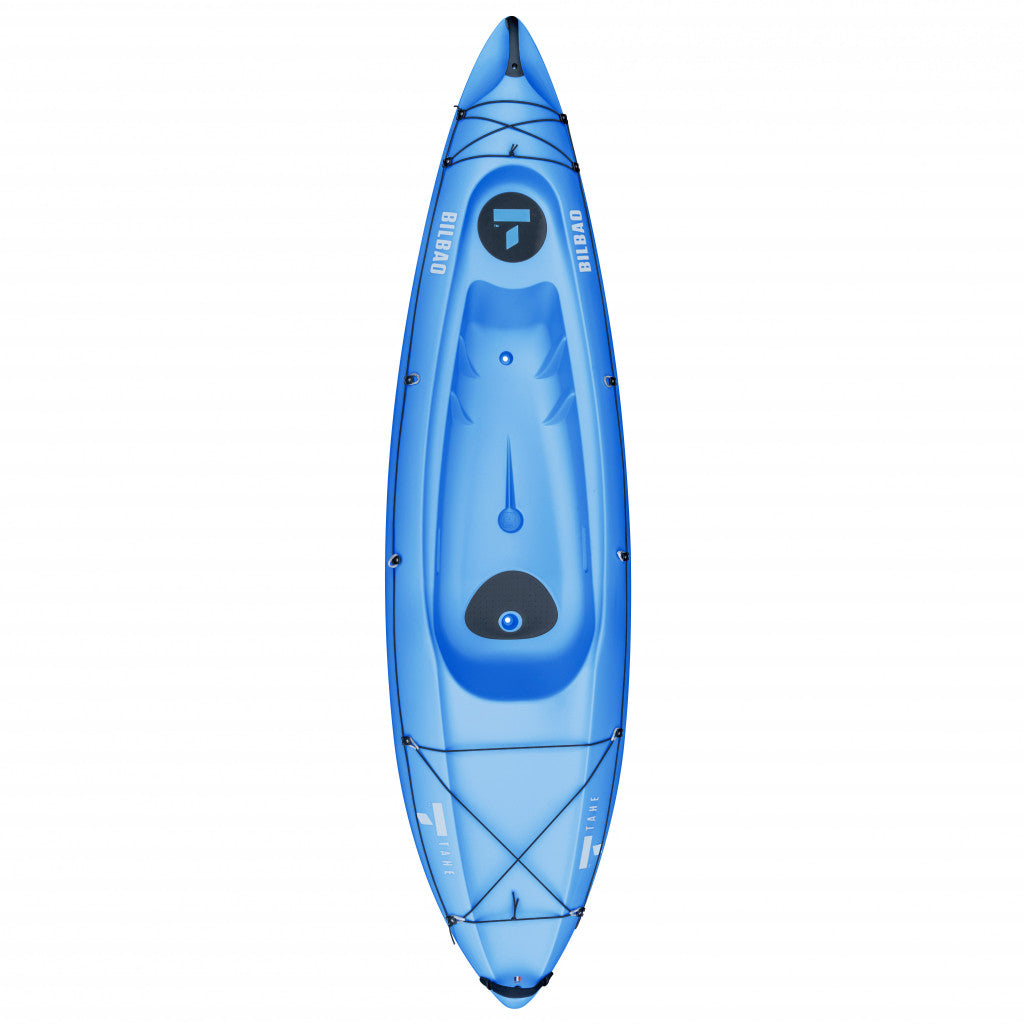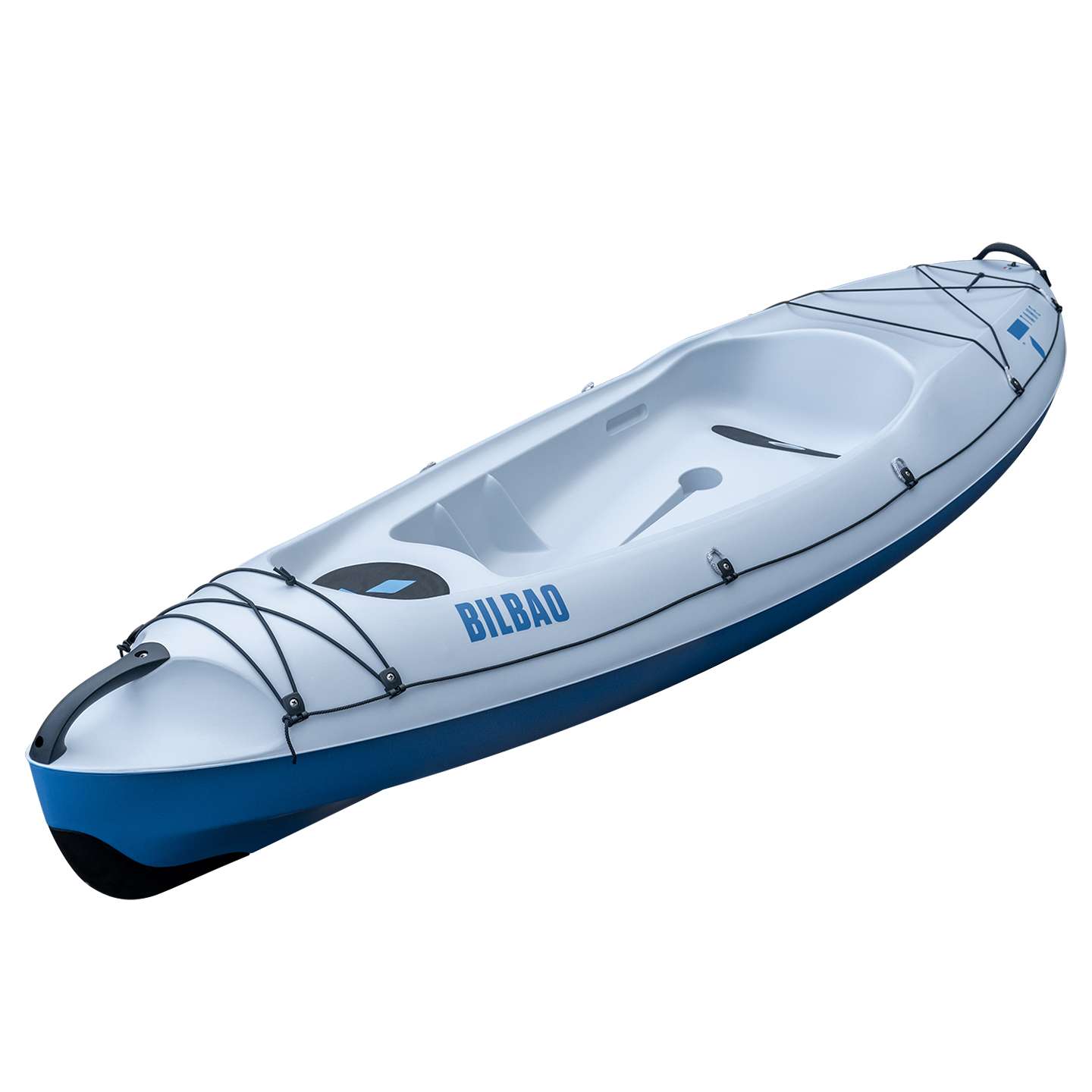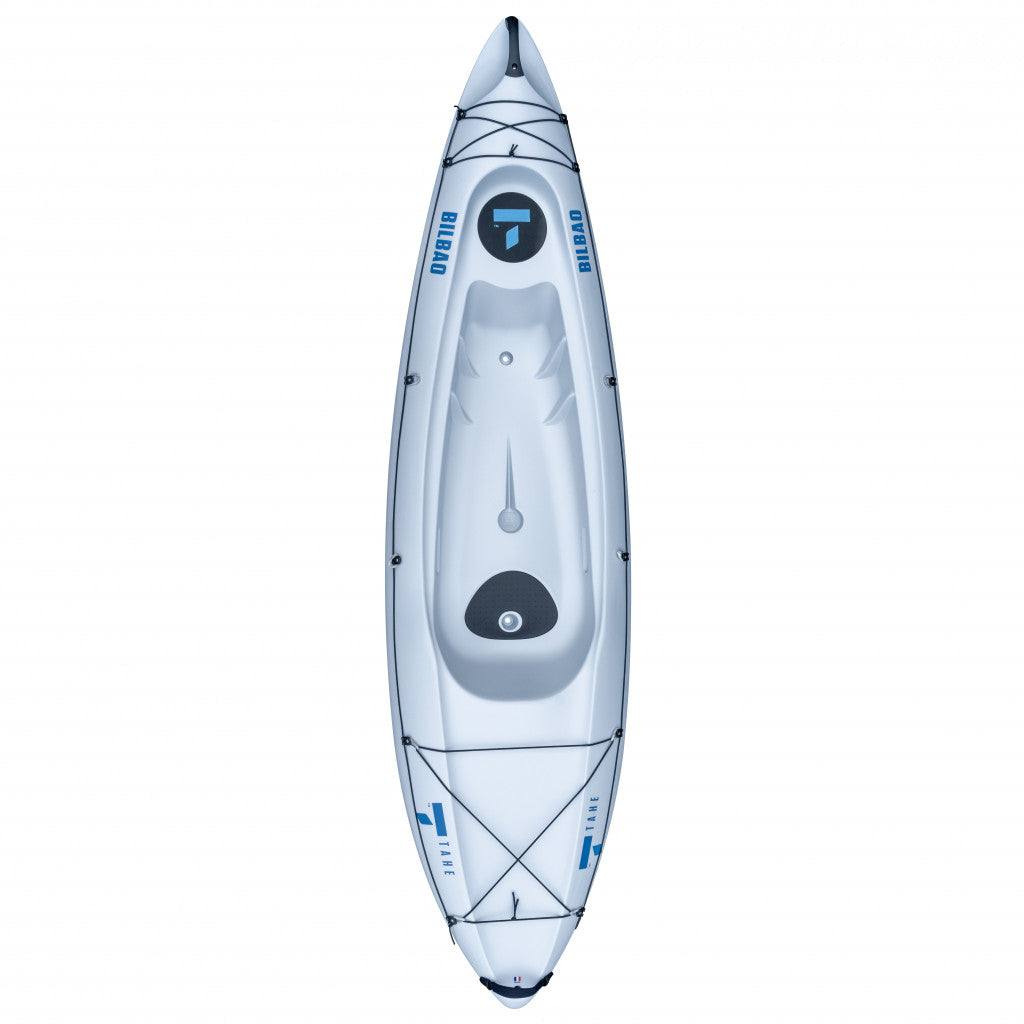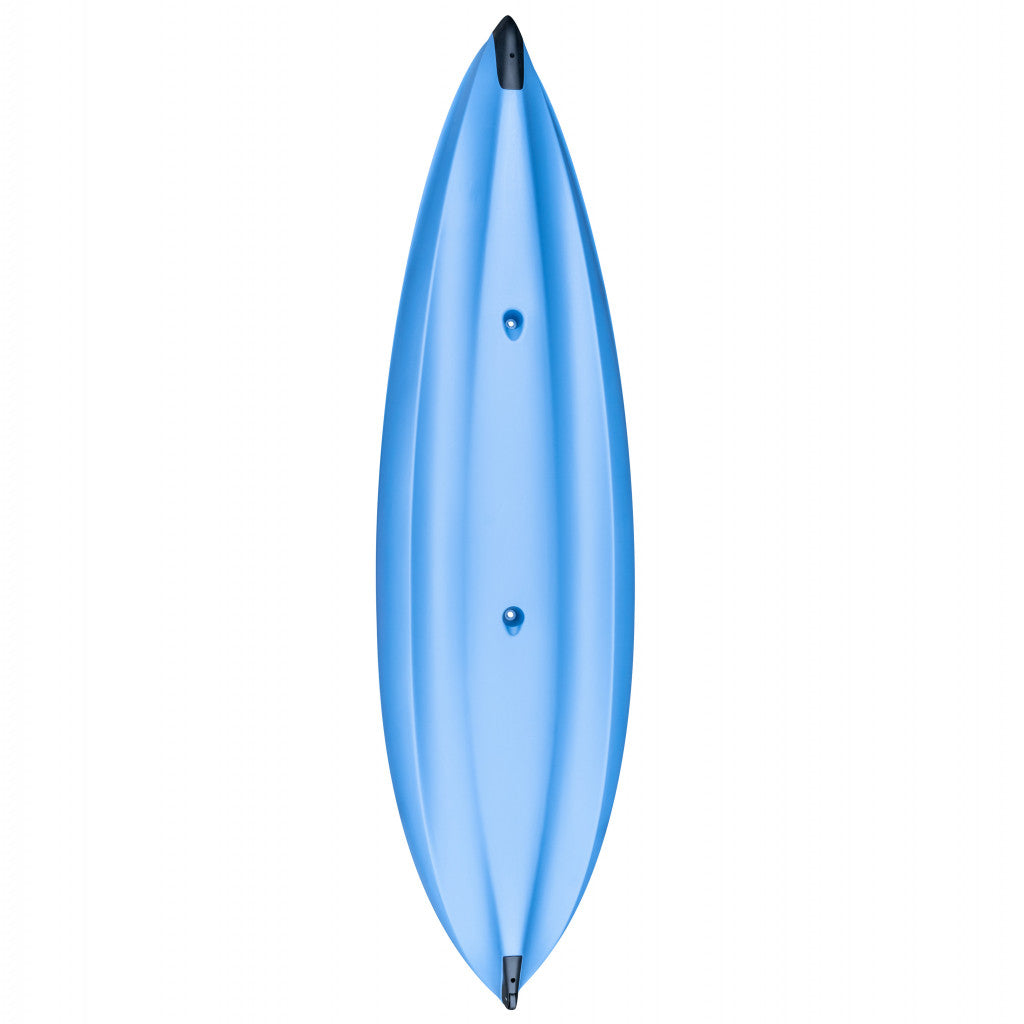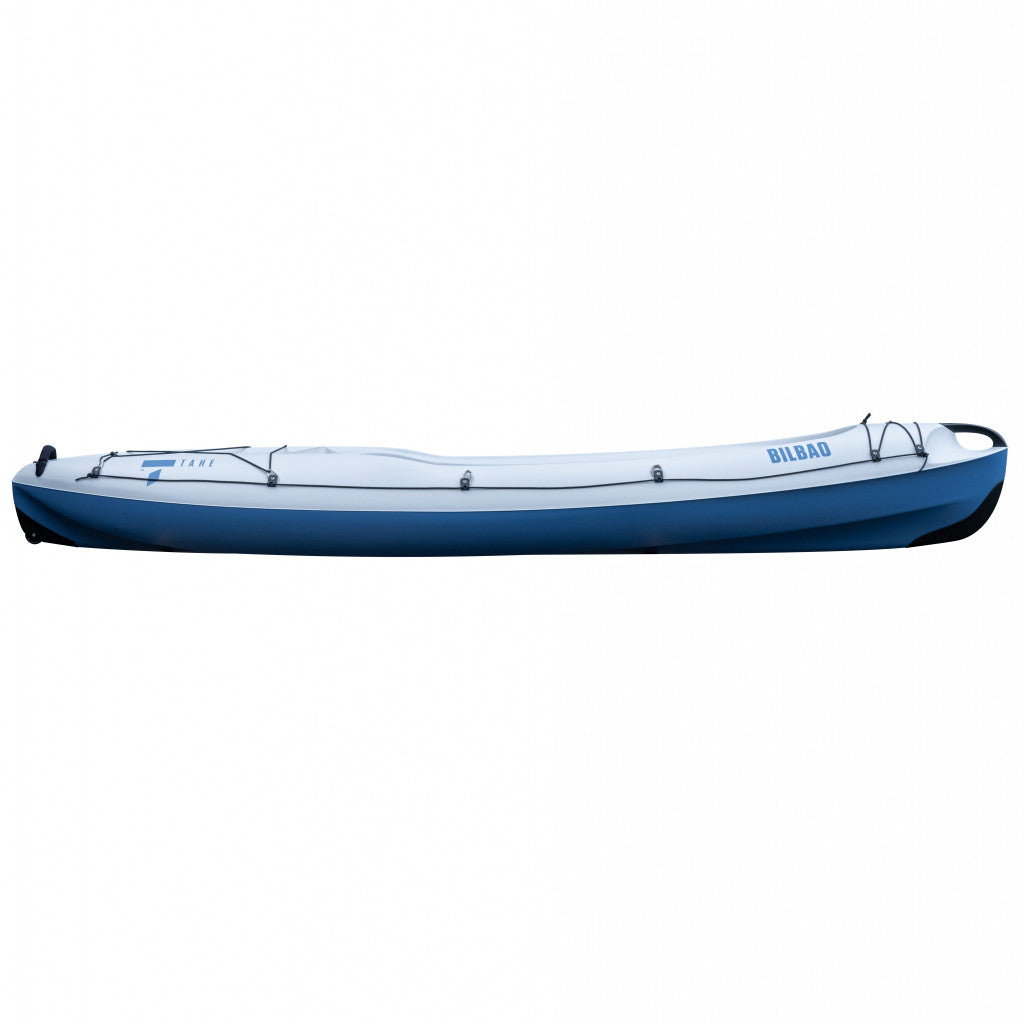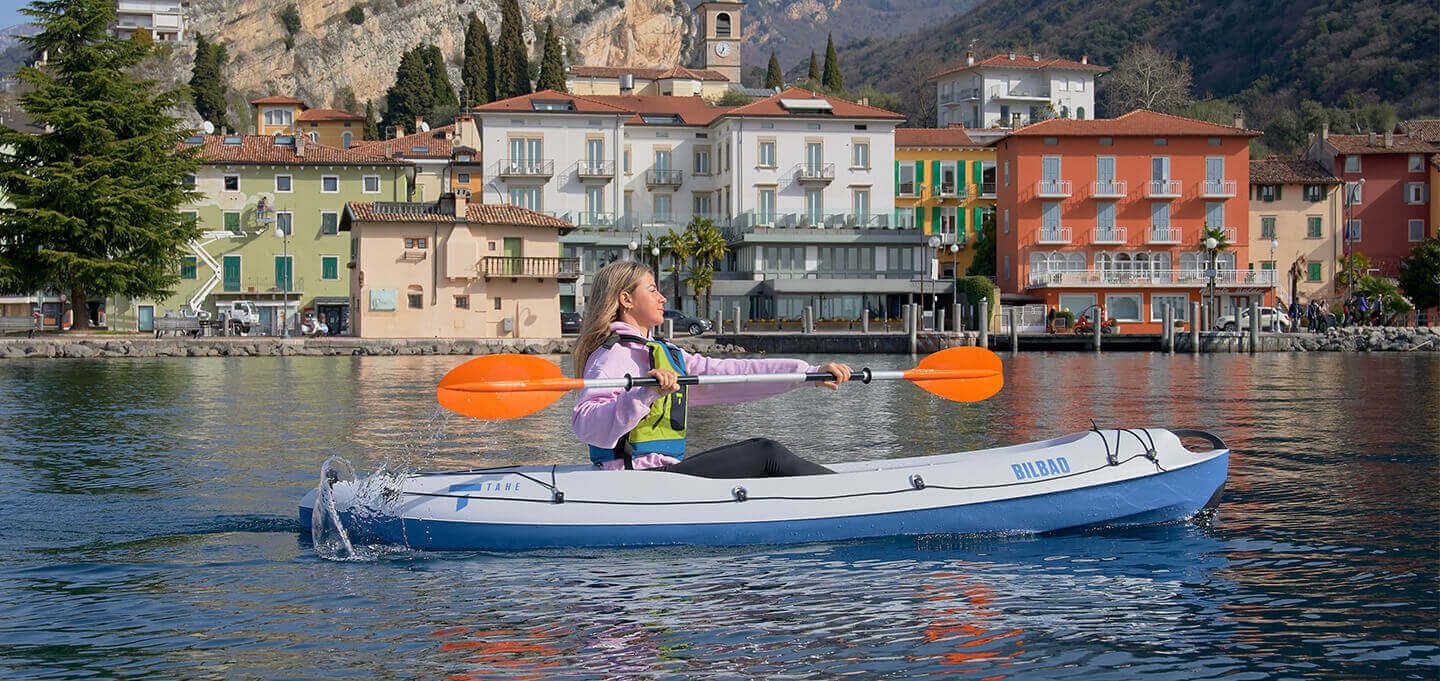 TAHE Bilbao Kayak
A very versatile kayak
--
The TAHE Bilbao is a versatile single person kayak that suits beginner and experienced kayakers alike. Whether you're paddling for sport, exploring, diving or having a quick paddle with the kids, the quality of its design makes all activities possible with comfort and ease. The fluid hull shape provides a nice smooth ride, while the deck shape and accessories allow you to bring along gear with optimum stability and security. Its size and reduced weight make it easy to stow and transport.
TST – TWIN SHEET TECHNOLOGY
The exclusive Twin Sheet technology used in the construction of TAHE kayaks is acheived by using thermoformed Polyethylene sheets. The deck and hull sections are formed and sealed together in one single operation. The result of this fusion is incredibly durable, unique in kayak manufacture. The join line is invisible and 100% secure. This process, creating a product that is lighter, stronger and smoother finished than rotomoulding, is also anti-UV treated. Highly resistant to knocks and scratching, it gives all TAHE kayaks exceptional durability.
7 mm Polyethylene skin anti UV treated: Strong and Durable, highly resistant to knocks and scratches.
1- Deck and hull sheet thermoformed in one single operation: Fusion of hull and deck sheets into one complete kayak, with maximum strength along the rail.
2- Deck and hull sheet thermoformed in an aluminium mould: Precision manufacturing for a quality shape giving maximum glide and performance
3- Front and Rear bumpers (replaceable): Protect the kayak against abrasion and wear and tear.

KEY FEATURES & BENEFITS
HIGHLY VERSATILE KAYAK (EXCURSIONS, EXPLORATION, FITNESS, SNORKELLING/HARPOONING)
Equally well adapted to beginners and experts
STABLE THD HULL DESIGN (SIMILAR TO A TRI-MARAN)
With a refined bow shape for excellent water penetration and glide
EASY-ACCESS FORWARD STORAGE NET
WIDE REAR STORAGE AREA
With integral elastic straps for carrying more equipment
MOLDED FOOTRESTS
To suit all sizes of paddlers
INTEGRAL DECK LINES
For re-boarding
REPLACEABLE BOW PROTECTOR
Helps extend the kayak's life
REMOVABLE REAR BUMPER/PROTECTOR
With integral roller for easy transportation
ERGONOMIC ANTI-SLIP SEATS
ANTI-SLIP BOW AND STERN CARRY HANDLES
TOUGH TST THERMOFORMED CONSTRUCTION
100% MADE IN FRANCE
100% RECYCLABLE
At the end of its life to respect the environment

TECHNICAL SPECS
Code: 107052

Model: Bilbao

Color: Blue / Grey

Shape: Sit on Top

Length: 9'10" / 300 cm

Width: 31.0" / 78 cm

Weight: 46 lbs / 21 kg

Max Load: 264 lbs / 120 kg

Capacity: 1 adult + 1 child

Drainage Holes: Yes

Plug Supplied: No

Footrest: Fixed Footrest

Technology: TST

Product Type: Rigid - Thermoformed

Country of manufacture: France
About TAHE
Formerly known as BIC Sport – TAHE's core values of quality, durability and affordability form the foundation of the brand's reputation and has opened the world of watersports to hundreds of thousands of watersports enthusiasts, thrill-seekers, and those simply happy to spend time out on the water enjoying nature.