Regular price
Sale price
£420.00
Unit price
per
Sale
Sold out
We have more than 5 in stock
Share
View full details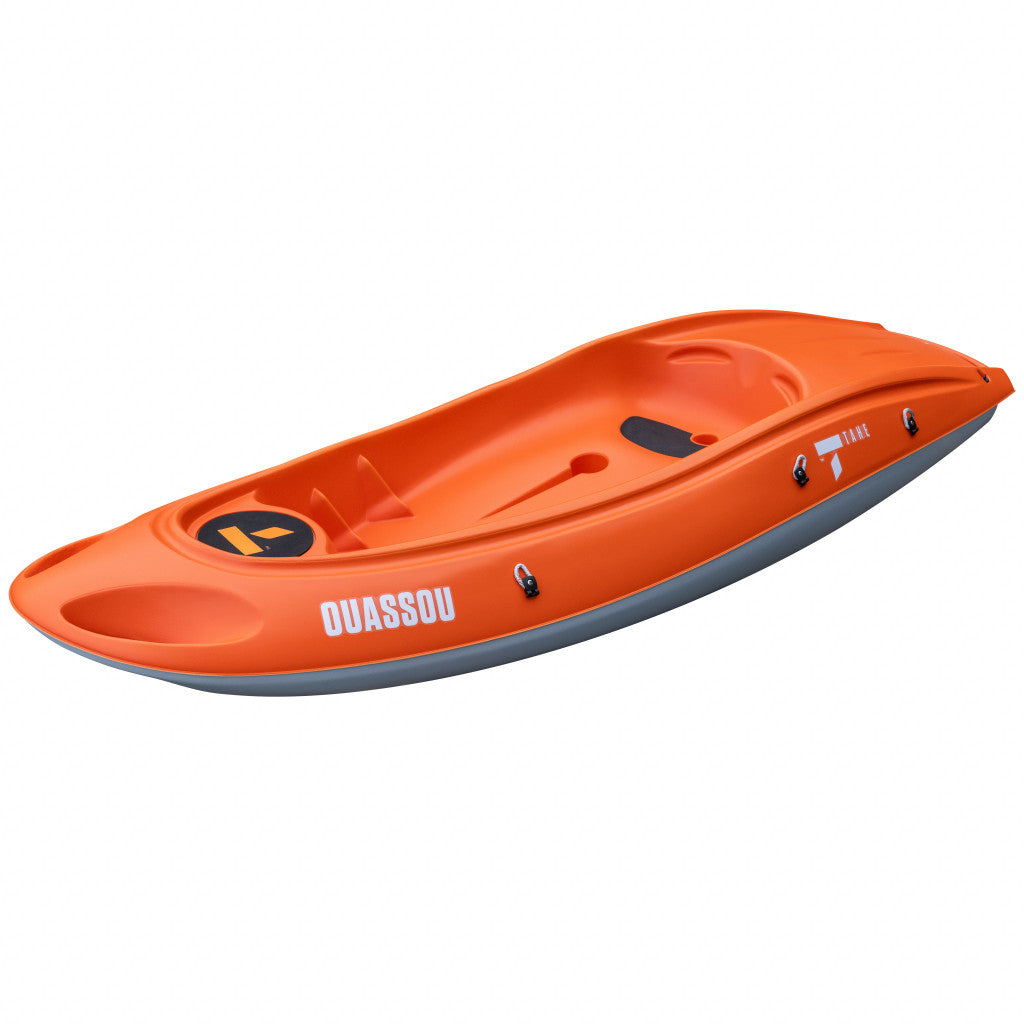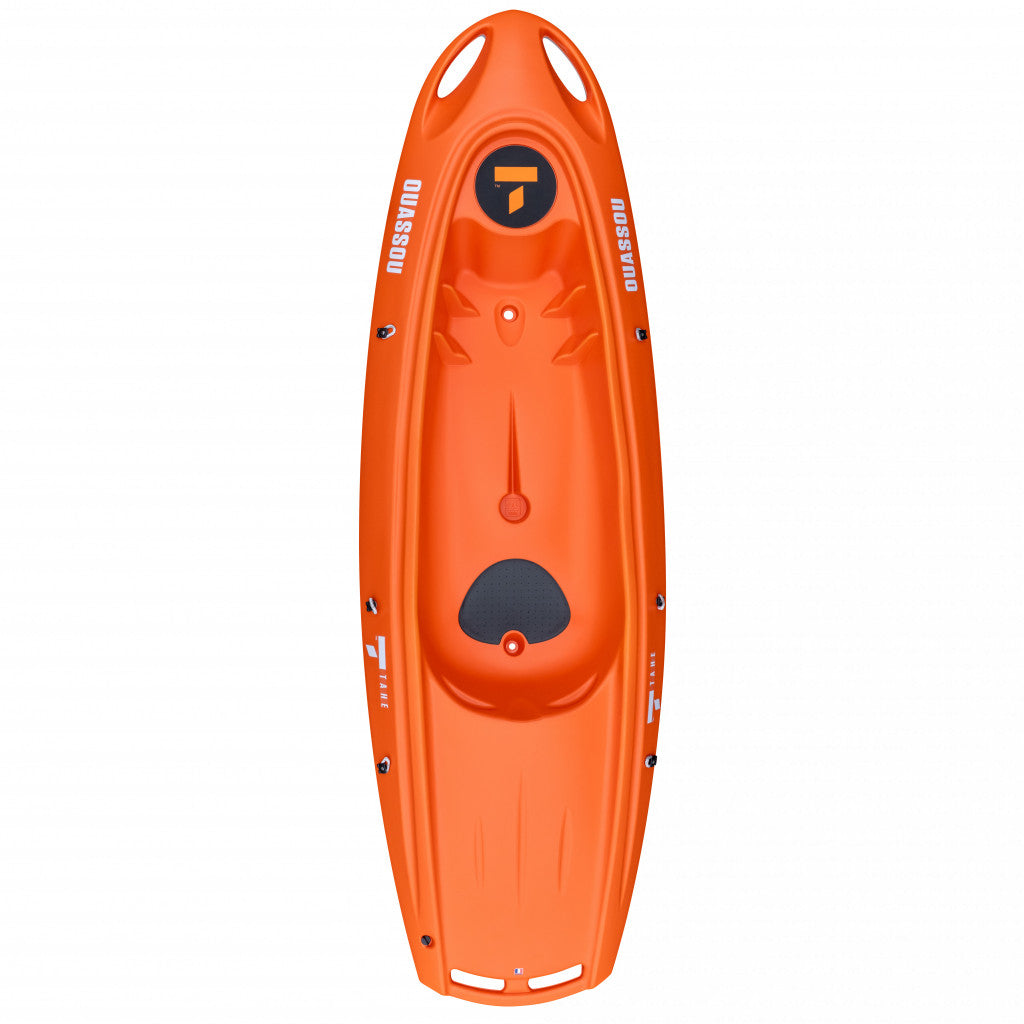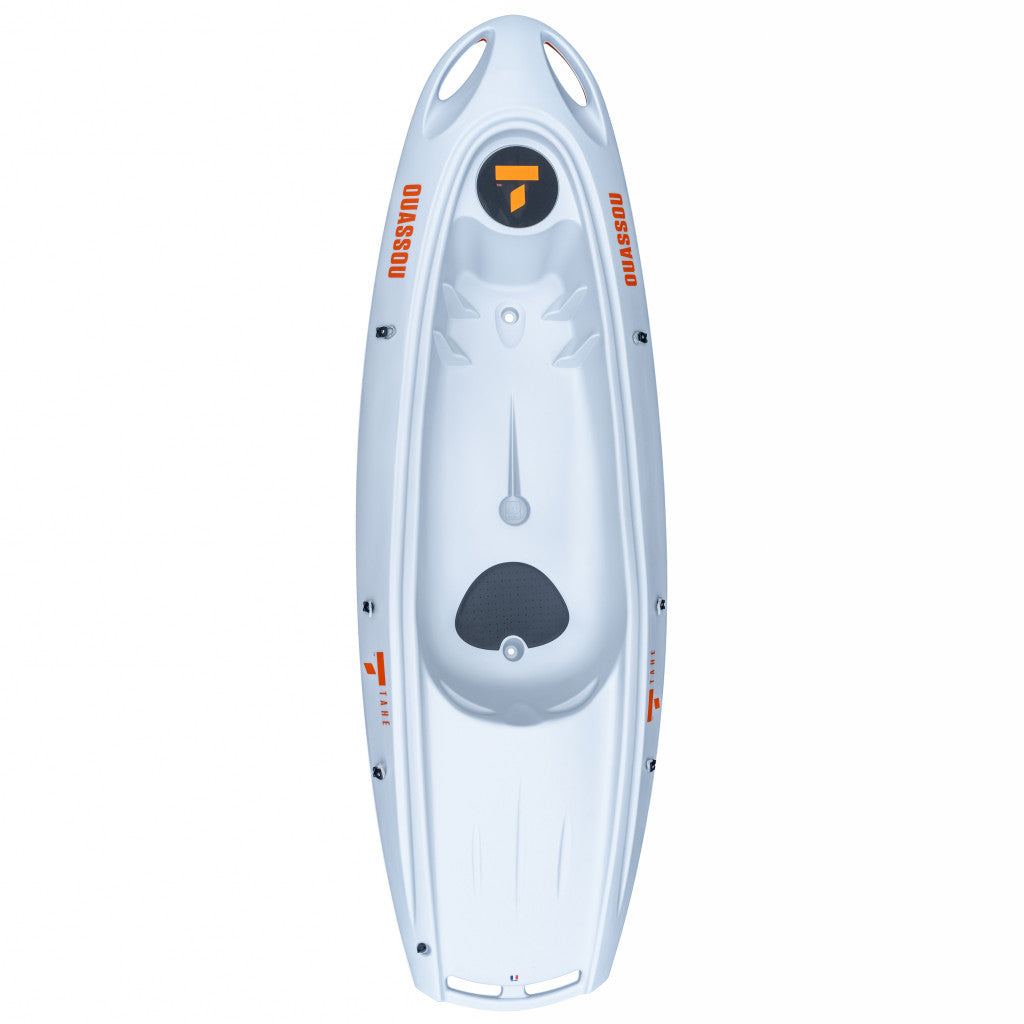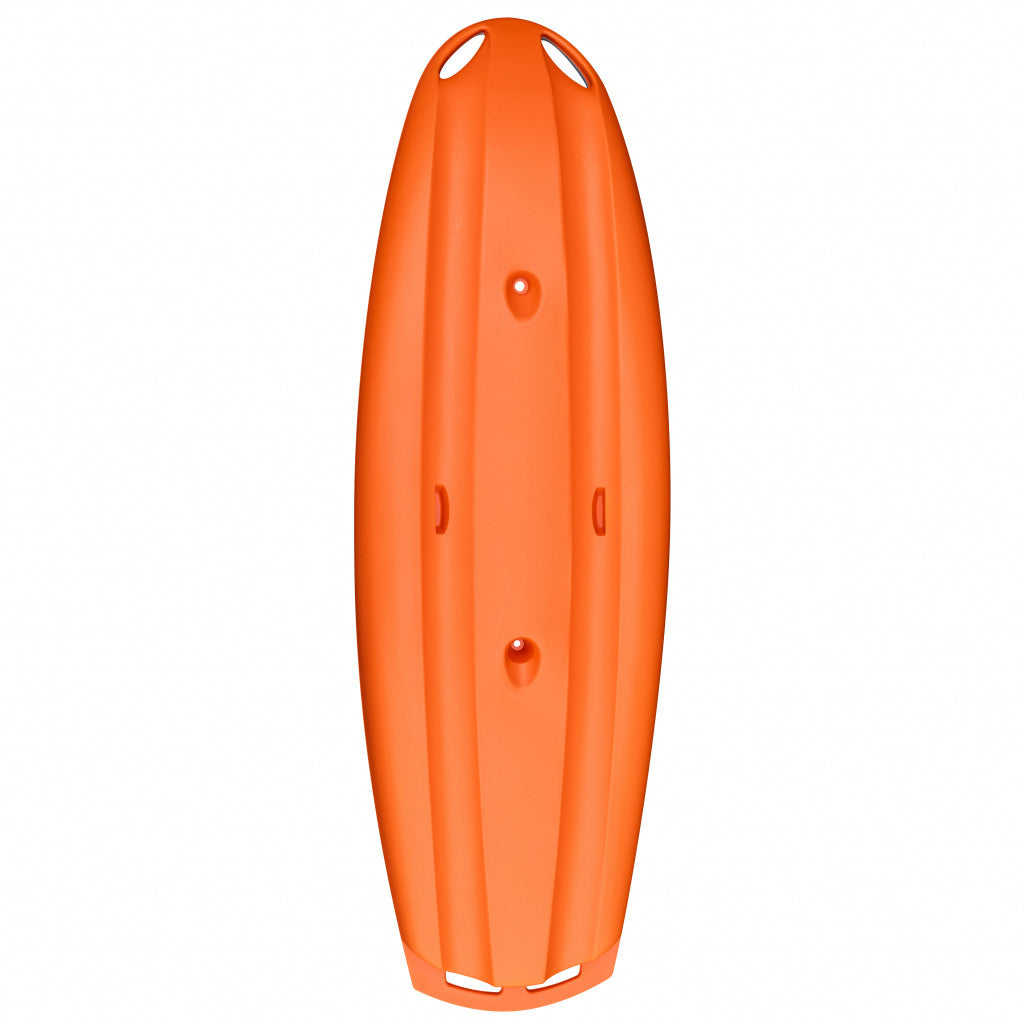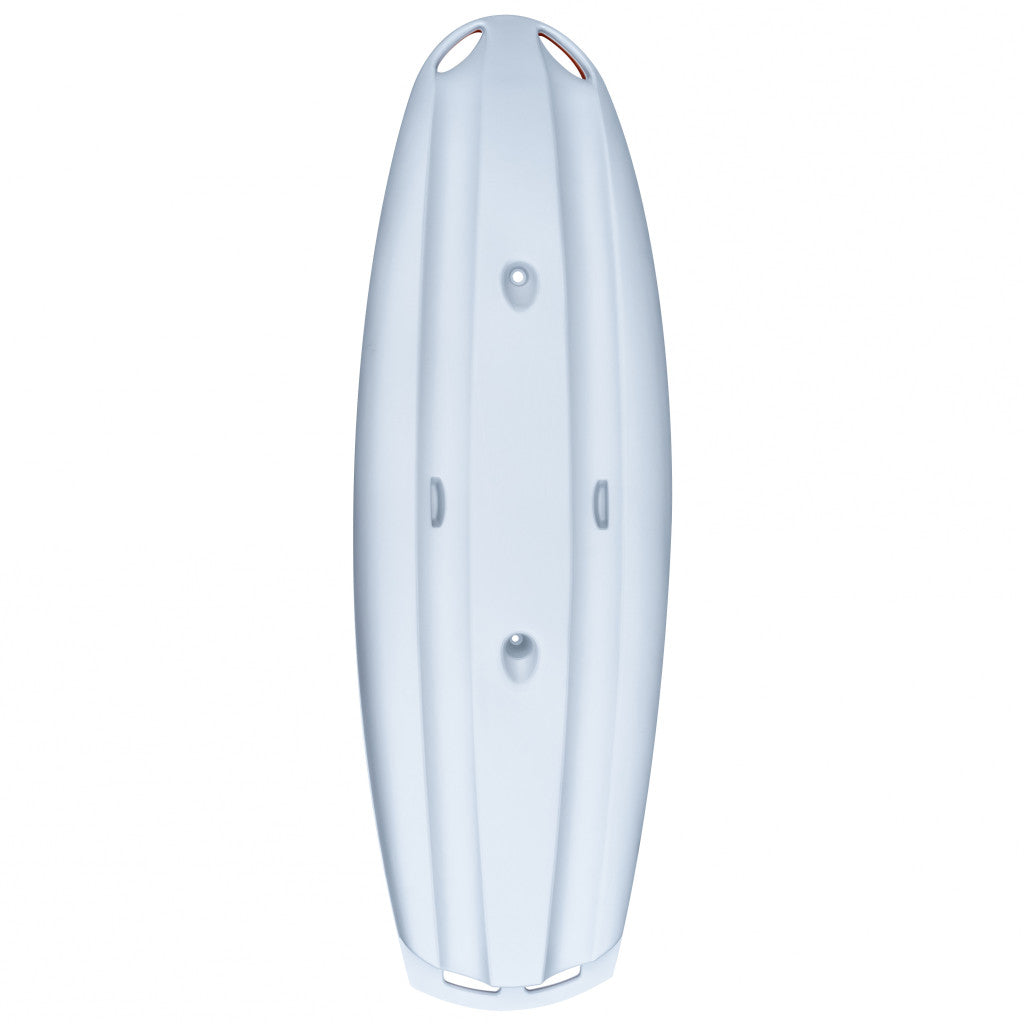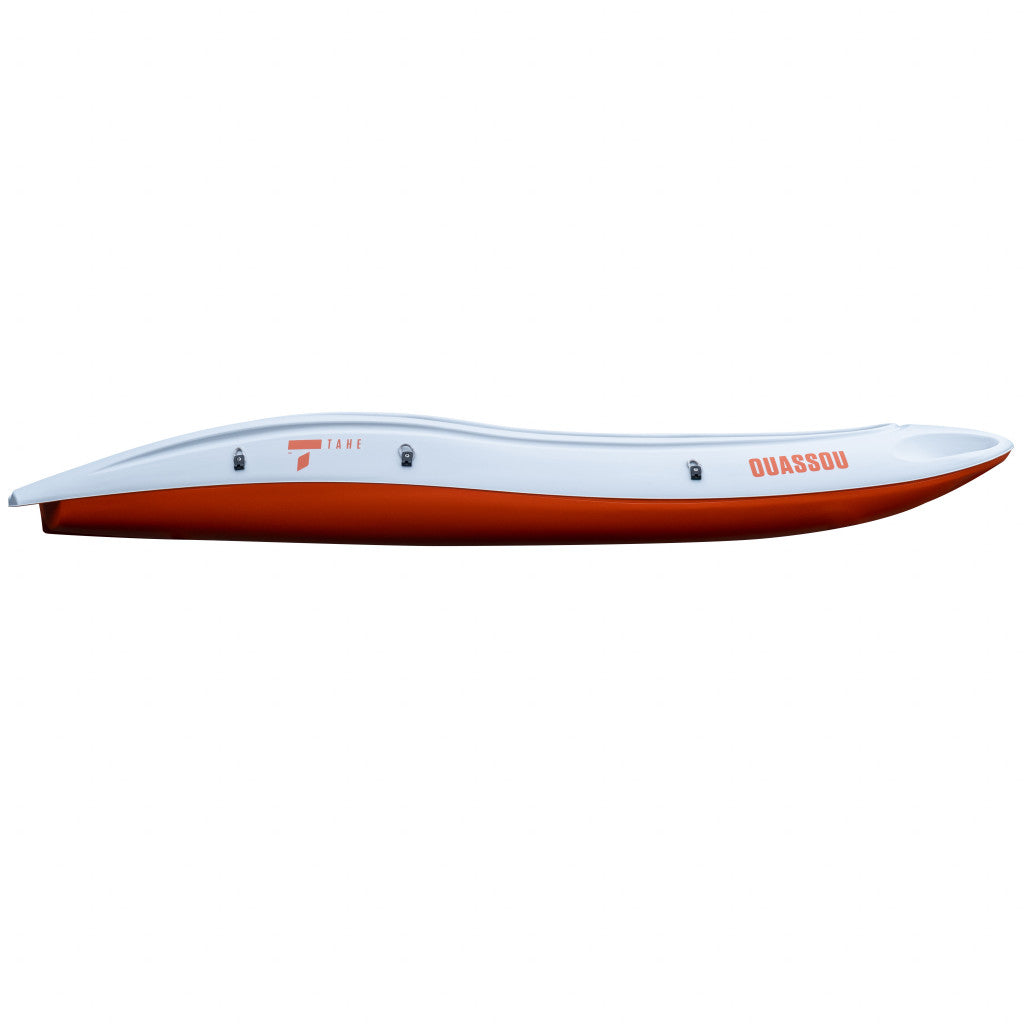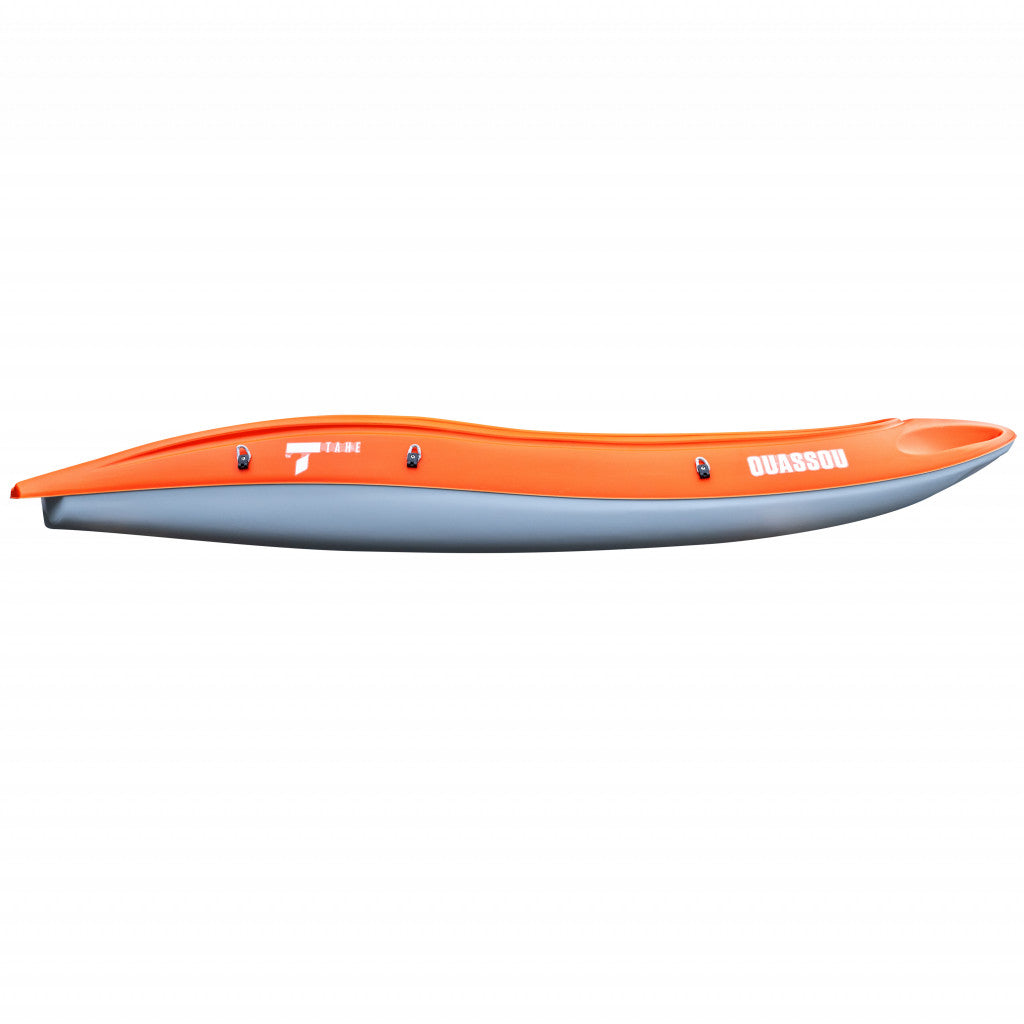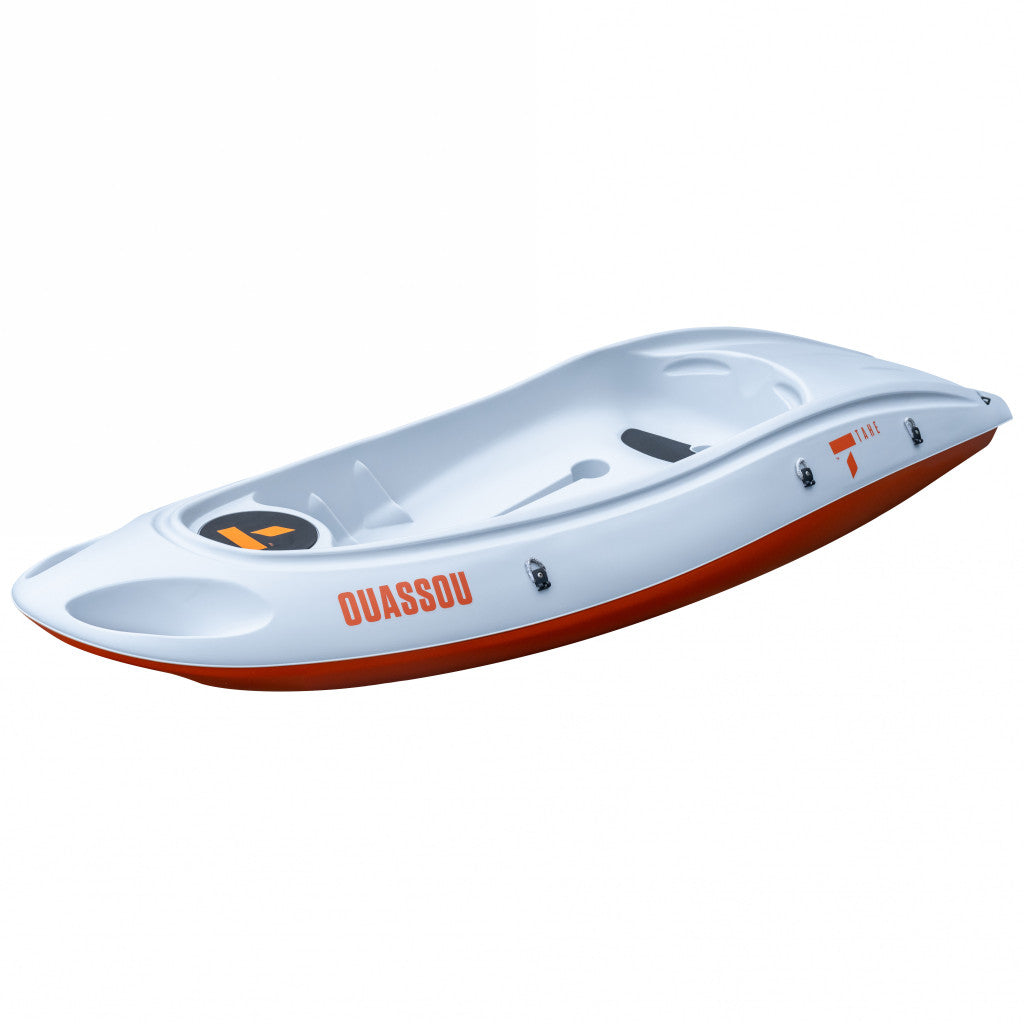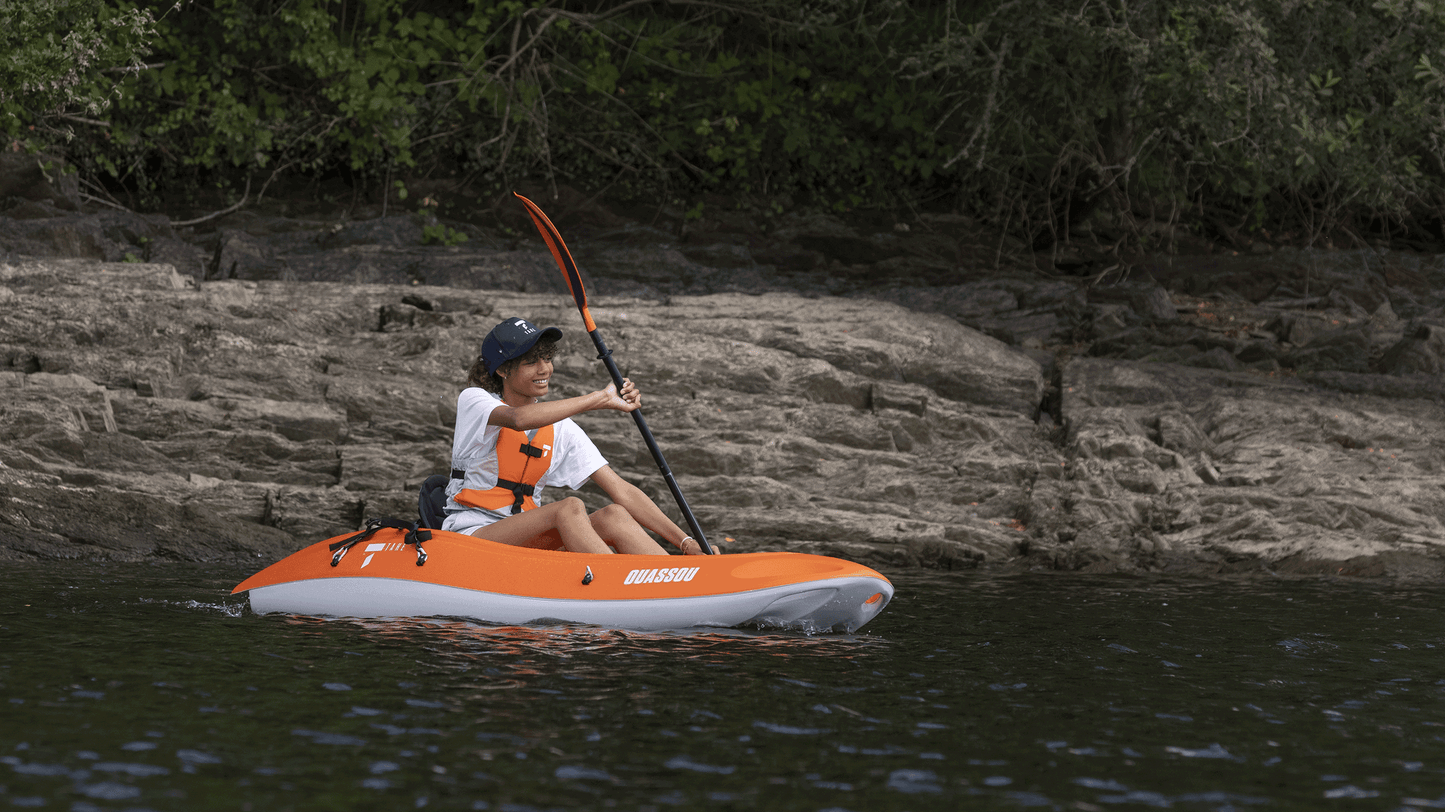 TAHE Ouassou Kayak
A versatile and manoeuvrabile kayak ideal for beach fun - the Ouassou has been around for years and has been arguably our most popular leisure kayak.
--
The Ouassou is designed as a versatile and manoeuvrabile kayak ideal for beach fun. The stern handles let you hang on and swim and allow easy access on board. The Ouassou also handles surf and waves comfortably. The 'spatula' shaped hull is derived from surf longboards and rodeo kayaks. The slight keel and lateral rail design provide directional stability and excellent tracking. The Ouassou's optional knee-strap system also allows you to secure your body to the cockpit when you are looking for greater control in waves or whitewater.
The Ouassou has also three inserts on its hull which are to enable a set of soft Thruster fins to be fitted, which will improve its performance in waves. This set of fins will be available as a separate accessory. Its compact form and light weight make this a kayak that is easy to manoeuver, transport and store.
TST – TWIN SHEET TECHNOLOGY
The exclusive Twin Sheet technology used in the construction of TAHE kayaks is acheived by using thermoformed Polyethylene sheets. The deck and hull sections are formed and sealed together in one single operation. The result of this fusion is incredibly durable, unique in kayak manufacture. The join line is invisible and 100% secure. This process, creating a product that is lighter, stronger and smoother finished than rotomoulding, is also anti-UV treated. Highly resistant to knocks and scratching, it gives all TAHE kayaks exceptional durability.
7 mm Polyethylene skin anti UV treated: Strong and Durable, highly resistant to knocks and scratches.
1- Deck and hull sheet thermoformed in one single operation: Fusion of hull and deck sheets into one complete kayak, with maximum strength along the rail.
2- Deck and hull sheet thermoformed in an aluminium mould : Precision manufacturing for a quality shape giving maximum glide and performance
3- Front and Rear bumpers (replaceable): Protect the kayak against abrasion and wear and tear.
KEY FEATURES & BENEFITS
A FUN AND VERSATILE BEACH KAYAK
Ideal for short excursions and learning to ride the waves
WIDE REAR AREA
For carrying children or for diving/jumping
WIDE, SPATULA HULL SHAPE
For extra stability and great handling in surf
TRIPLE-LEVEL MOULDED FOOT RESTS
To suit all sizes of paddler
BOW, STERN AND HULL MOUNTED CARRY HANDLES
For easy transportation
REMOVABLE FINS (OPTIONAL)
For increased steering control and better performance in waves
SINGLE-SEATER
With space for 1 child passenger
TOUGH TST THERMOFORMED CONSTRUCTION
To ensure maximum usage in maximum safety
ERGONOMIC, ANTI-SLIP SEATS
100% MADE IN FRANCE
100% RECYCLABLE
At the end of useful life to respect the environment
About TAHE
Formerly known as BIC Sport – TAHE's core values of quality, durability and affordability form the foundation of the brand's reputation and has opened the world of watersports to hundreds of thousands of watersports enthusiasts, thrill-seekers, and those simply happy to spend time out on the water enjoying nature.